Kayla Koslosky
| ChristianHeadlines.com Editor
| Friday, October 19, 2018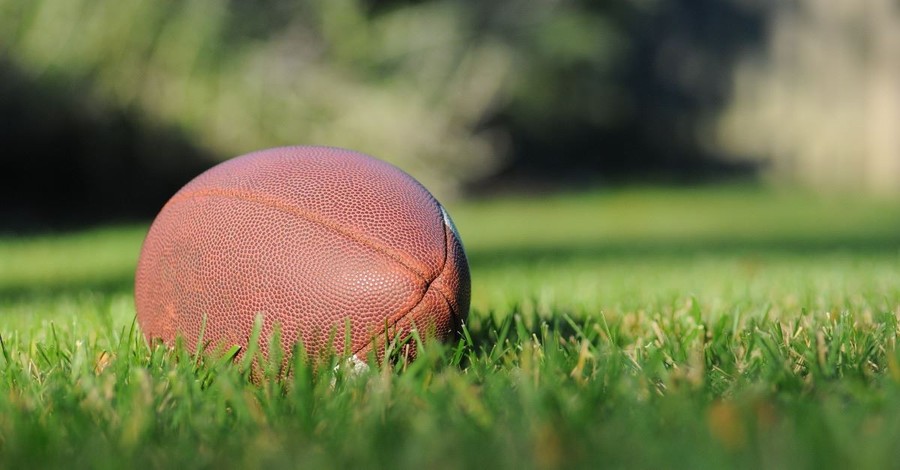 Former NFL quarterback Tim Tebow is co-producing his first film and it is a tale of faith and overcoming adversity. 
"Run the Race," is Tebow's producing debut film which he is co-producing with his brother Robby. The film tells the story of two brothers who have lost their mom and whose father walked out on them after her death. Despite this, the brothers are determined to make the best out of a bad situation. They plan on obtaining football scholarships so that they can use the money to change their circumstances. Suddenly, everything changes when one of the brothers sustains an injury bringing his football dream to a screeching halt.
The film follows the two boys' journey of faith, family, and football as they work to overcome this series of misfortunes. 
In an interview with CBN News, Tebow noted that this story has many elements that are not unlike his own trials. 
"There are a lot of similarities in my life between two brothers supporting one another, having each other's back, believing in one another," Tebow shared. "My family and my brother have always given me so much support. That's made such a big impact on me being able to go after my dreams."
In college, Tebow dreamed of playing professional football just like the brothers in "Run the Race." Tebow achieved this dream, but it was short-lived. Soon Tebow pursued a different dream of playing in the MLB. The Christian athlete is currently playing minor league ball, but his season came to an early end this year after breaking his hand last month.
"Every setback is just another opportunity for a comeback. I love and embrace that," He said. "I still had an exciting baseball season and it's been a really fun ride. But I'm excited to be able to get back to work, heal this thing up, and get right back at it."
This is a lesson Tebow hopes audiences learn from "Run the Race."
"This is a story about overcoming the hard issues of life, about the power of sacrifice, the power of family and the power of forgiveness," Tebow told Hollywood Reporter.  "I love being a part of a project like this because it will impact lives."
"I wanted to be part of something that's encouraging and inspirational to the viewer. I believe 'Run the Race' accomplishes this by showing two brothers struggling with real life, but them getting through it by supporting each other and their faith," Tebow said in a statement, according to CBN News. "I hope those who see it can walk away with more faith, hope, and love."
The movie comes out in theaters on February 22.
Photo courtesy: Ben Hershey/Unsplash
Video courtesy: Run The Race
---
---