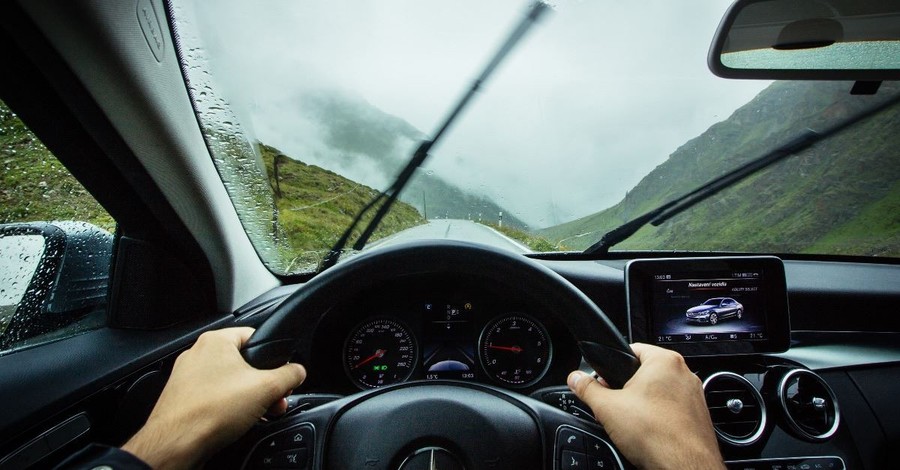 HYDERABAD, India, November 26, 2018 (Morning Star News) – Pastor John Lakra was taking his 18-month-old baby to the hospital for emergency treatment in Odisha state, India when hundreds of Hindu extremists surrounded his car.
The pastor, his wife and their three children were on the way to the hospital in Sundargarh at about 7 p.m. on Oct. 23 when the mob began hurling stones at them and hitting the windows with rods as they shouted curses at him, he said.
"There were so many people that we could not even try get out there," Pastor Lakra said. "We could not even see through the windows. My children and wife were crying. I did not know what to do."
Earlier he had received word that Hindu extremists were looking for him regarding a text message and photo insulting the Hindu goddess Durga that a hacker had sent from his phone. He thought they only meant to talk with him.
"Soon, they pulled me out of the car, slapped and beat me black and blue," Pastor Lakra told Morning Star News. "They ripped off my clothes. Not a single part of my body was left unstruck."
After throwing him onto the road and kicking him, they picked him up and forced him onto a motorcycle, he said. With hundreds following, they took him to a Durga idol and forced him to kneel before it even as they continued beating him, he said.
"Then they poured a gallon of petrol on me," he said. "Right there, I was praying in my heart. I said, 'Lord! I submit myself to you. May this bring Glory only to you.' While I was praying, I was so moved by the Holy Spirit. There was so much pain that I have not done enough, that I must share about my Lord's love to so many, my journey is not over yet. These words rumbled in my heart."
Hindus shouted that he should be given as a live sacrifice to the goddess, the pastor said.
"After they poured petrol on me, miraculously there was a blackout [power out]," Pastor Lakra told Morning Star News. "And within minutes, police reached the spot and rescued me."
Christians in Odisha practice their faith with awareness of how Hindu extremists burned to death Australian missionary Graham Staines and his two sons, 10-year-old Philip and 6-year-old Timothy, in their car in the state's Manoharpur village on Jan. 23, 1999. 
Jailed and Charged 
At the police station, church members informed Pastor Lakra that hospital staff members managed to pull his wife and children from the mob, he said. They also brought him some clothes.
Local Hindu extremists from the Rashtriya Swayamsevak Sangh (RSS) and Bharatiya Janata Party (BJP) came to the police station and demanded that he render an apology, he said.
"I agreed to it since the text had been forwarded by my number," Pastor Lakra said. "I apologized for it and for hurting their feelings. But their leaders refused to forgive me and had put pressure on police that they must lodge an FIR [First Information Report] against me."
Sundargarh police booked him for "deliberate and malicious acts to outrage religious feelings" (Section 295-A of the Indian Penal Code), "promoting enmity between different groups on grounds of religion" (Section 153-A) and "criminal intimidation" (Section 506).
A judge rejected his plea for bail, and he spent 10 days in jail. The pastor received bail only after an inspector from the Central Bureau of Investigation found that a hacker had forwarded the derogatory message from another source using Pastor Lakra's WhatsApp account. The pastor was released on Nov. 1.
He told Morning Star News he did not send the message insulting the Hindu goddess and did not know how it got sent from his phone to the 200 people in his WhatsApp group.
"The post in Odiya language is a widely believed mythological theory about the birth and life of goddess Durga," he said. "I did not know it until I received screenshots from friends with my name and number as the one who circulated it."
The message was sent on Oct. 21, a Sunday, he said.
"It was a Sunday, and we gather in thousands for worship services in Sundargarh, and I was very busy," he said. "I received so many calls from my school and college friends, and I told them that I do not know how the message got forwarded from my number."
Pastor Lakra, formerly a Hindu known as Shankar Kumar Lakra, on Oct. 23 had set out for Bagdi, 36 miles far from Sundargarh, on an errand to enable orphans to receive funding from the state government for their education.
"When I was in Bagdi, I received information that they are on the look-out for me, but I thought it must be only to talk about the post," he said. "I was totally oblivious of their plans to attack me. After I came back home, my 18-month-old baby fell sick, and we had to take him to the hospital. While we were packing up to leave for the hospital, one of my schoolmate's brother called me and asked, "Hey Shankar! Where are you man? We want to meet you." I told him, 'Brother, I am at home. The baby fell sick, so we are going to the hospital.'"
The baby has since been treated at the hospital. 
Prior False Charge 
Pastor Lakra has faced opposition before.
After graduating from a Bible college in 2011, he built a prayer center for healing the sick. About 15,000 people from all religions and classes of society came for prayer, and many who were healed put their faith in Christ and attended worship services, he said.
"I have seen opposition when the high-caste Hindus and family members of RSS and Bajrang Dal activists came to know Jesus," he said. "They hurled stones at the building, and I received threats. But the Lord helped us establish churches in six districts in Odisha state. And in Sundargarh, we now have several such prayer centers assembling on weekends and praying for the sick."
 
In 2015 Hindu relatives of Lakra joined RSS leaders and other hard-line Hindus to file a case against him alleging that he had mixed poison into water served during Christmas season services. Police charged him with attempted murder, and he was in jail for 13 days before he was released for lack of evidence.
"Police could not find any evidence against me, but the case is still on and I have to go to the court whenever they call," he said.
Since his release following the Oct. 23 attack, unknown people have knocked on his doors, broken light bulbs and damaged flower pots, he said. Also, a woman recently came to his home saying she knew many key BJP leaders and demanded 200,000 rupees (US$2,835) to close the cases against him, Pastor Lakra said.
The hostile tone of the National Democratic Alliance government, led by the Hindu nationalist BJP, against non-Hindus, has emboldened Hindu extremists in several parts of the country to attack Christians since Prime Minister Narendra Modi took power in May 2014, religious rights advocates say.
India ranked 11th on Christian support organization Open Doors' 2018 World Watch List of countries where Christians experience the most persecution.
---
If you would like to help persecuted Christians, visit http://morningstarnews.org/resources/aid-agencies/ for a list of organizations that can orient you on how to get involved. 
If you or your organization would like to help enable Morning Star News to continue raising awareness of persecuted Christians worldwide with original-content reporting, please consider collaborating at https://morningstarnews.org/donate/?

Photo courtesy: Jaromir Kavan/Unsplash

 

 

 

 

 
---
---