Kayla Koslosky
| ChristianHeadlines.com Editor
| Updated: Mar 30, 2022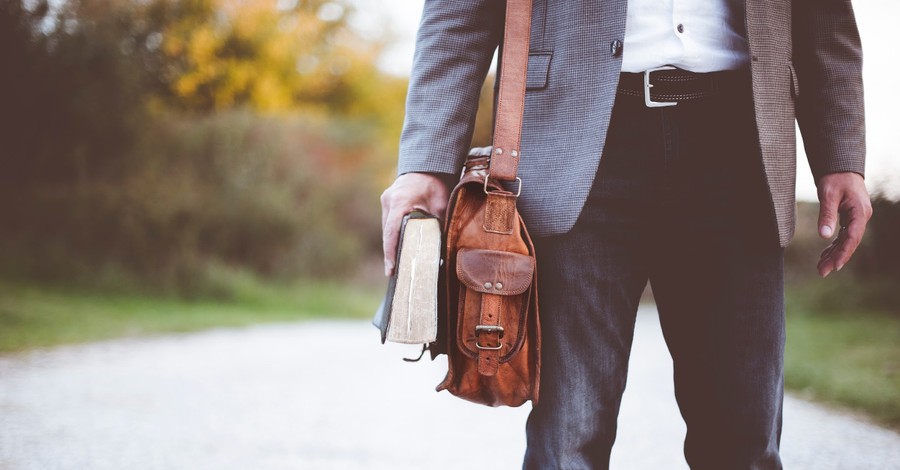 During a recent Sunday church service, Hillsong Phoenix Lead Pastor Terry Crist announced that he had requested his church formally split from Hillsong Church. Crist noted that the decision to separate from the global megachurch network was due to a governance dispute following Hillsong founder Brian Houston's resignation. Also, during that service, Crist called for an investigation into the Hillsong global board.
"There are many reasons why we can't continue … chief among them is our loss of confidence in the global board to continue leading us as a congregation," Crist told congregants on Sunday.
According to The Christian Post, Crist asserted that he respects the work Hillsong Church's Interim Global Senior Pastor Phil Dooley is doing but noted that the lack of transparency and accountability within the global board has led to this separation.
"Over the past year, following the sin that was exposed at Hillsong Church NYC and the subsequent investigation that was conducted into sexual misconduct and into financial misappropriation, I encouraged the results of that report to be made [available] in some general form … and for whatever reason, that request was denied," Crist said.
As more information became available about Hillsong Church NYC pastor Carl Lentz's sexual misconduct and financial mismanagement, Crist said that Hillsong Church took steps to protect the church's brand over the victims. Lead pastors, he claimed, were asked to sign NDAs and non-compete forms. Many leaders refused to comply with such requests.
Crist noted that as the NDA requests came in, he and the Hillsong Phoenix board requested approval to reseat its church's local board and "formally requested the release of our church back to us."
"Specifically, that simply meant the release of our church to be governed by a local board and also to include a couple of non-Hillsong pastors who are wise and credible and have proven ministries to also be seated on our local board for the sake of accountability by non-vested pastors who have nothing to lose by speaking truth to power," Crist clarified.
"Further, we also asked for our governance to be reseated, and we asked to continue under the label and banner of Hillsong Phoenix," he added.
Crist asserted that this was how Hillsong ran until it was restructured in 2017.
The board, however, reportedly refused the church's request and told Crist it was "all or nothing."
"We either had to allow the global board to govern our church and to own our properties, or we had to leave. And so, with great sadness, I chose to leave," he asserted.
Crist then shared that he was heartbroken that people were hurt at the hands of Hillsong leaders and called for an investigation into the global board.
"I love the global church and will continue to, but I also believe it is in the best interest of Hillsong church to conduct an internal investigation as it relates to board conduct, to immediately restore the Sydney eldership, to make the findings of that public and to dismiss the board members who have protected the institution and not the people."
He added, "I am a global apostolic leader, and I am not going to shrink back from that mandate on my life to lead not just our church but the Church in general in our generation. We have to get it right. There is so much riding on the Church of Jesus Christ in getting it right. When secular corporations are more transparent than the church, and when secular boards hold their employees and directors to a higher standard of accountability, we have failed the injunction that judgment must begin at the house of God so that the people of God [can] stand as a prophetic kingdom witness to the nations of the earth."
Crist went on to repent for the time he placed the protection of the church brand above the protection of people.
"I repent for my own ambition to do something great for God at the expense of people who are the mission. Not easy to be a pastor and to be an employer. Not easy to care for people and require work performance. And I've gotten it wrong at times. And I repent for that," he asserted.
"I'm committed as a leader to do a lot of soul work in this season. I'm committed as a leader to looking back over the past decade and asking God, counselors and pastors in my life to help me become what God expects of me as a leader in the church. My heart is broken for everyone who has left our church, for everyone who has walked away from our staff for various reasons," he concluded.
Related:
Hillsong Atlanta Pastor Resigns over Continual Church Scandals
Hillsong Founder Brian Houston Resigns as Global Senior Pastor
Hillsong London's Lead Pastors Resign after 12 Years of Ministry
Carl Lentz Breaks Silence Following Firing from Hillsong: 'I Was Unfaithful in My Marriage'

Photo courtesy: Ben White/Unsplash
Video courtesy: Hillsong Phoenix
---
Kayla Koslosky has been the Editor of ChristianHeadlines.com since 2018. She has B.A. degrees in English and History and previously wrote for and was the managing editor of the Yellow Jacket newspaper. She has also contributed to IBelieve.com and Crosswalk.com.
---
---