Amanda Casanova
| ChristianHeadlines.com Contributor
| Wednesday, October 31, 2018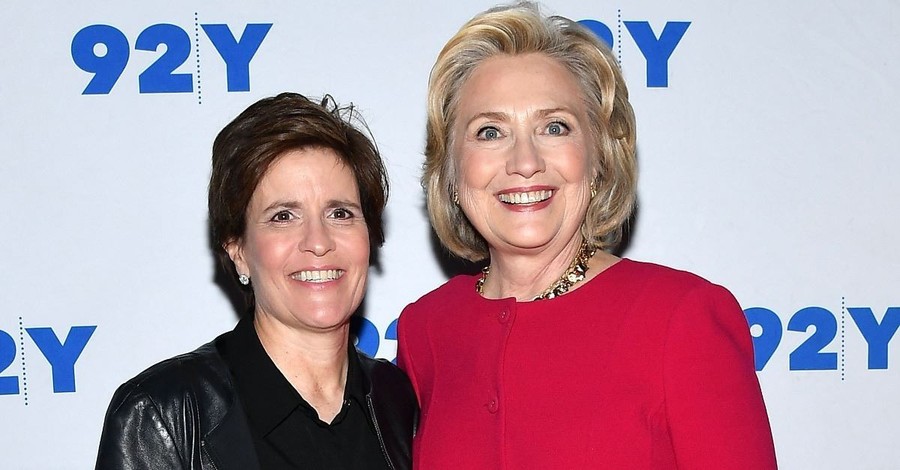 Former Secretary of State Hillary Clinton is facing criticism after she joked that black Americans "look alike."
Clinton made the comment after an interviewer asked her what she thought of Cory Booker, a New Jersey senator, saying, "When they go low, we kick 'em."
Clinton corrected the interviewer, saying the statement came from Eric Holder, the former attorney general.
The interviewer apologized and Clinton responded jokingly, "I know they all look alike."
Both Booker and Holder are black men. Her comment was intended as a joke as she had just been discussing "political correctness" and "not being rude and insulting people.
"It's respecting the diversity that we have in our society," she said in the interview. "The Democratic Party is a much more diverse political party, attracting people who are African-American, Latino, LGBT ... And I don't think it's politically correct to say, we value that.
"I don't want to go around insulting people, painting people with a broad brush," she said. "That's childish." 
The interviewer added after the joke: "Oh, Well done."
Meanwhile, Twitter users were divided on her comments.
One posted: "I could not imagine the reaction if Trump said this."
Another, however, posted: "I really wish people would stop taking words out of context."
Donald Trump Jr. even posted about the joke, saying, "Imagine @realDonaldTrump said the exact same thing in the exact same way. What would the media response be? Hysteria? Outrage? It would likely be beyond all that. Because I'm hearing crickets right now after Hillary said it. Wonder why."
Photo courtesy: Getty Images/Mike Coppola/Staff
Video courtesy: The American Mirror
---
---