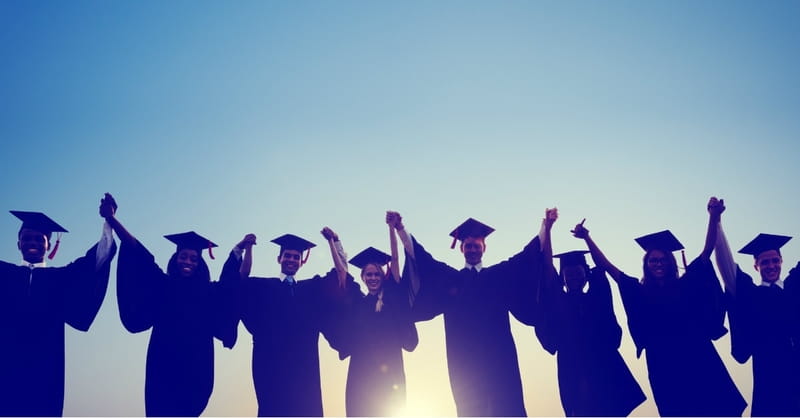 ---
A graduating class from Ohio decided to defy a district decision to remove the Lord's Prayer from the graduation ceremony and instead, the senior class recited it themselves.
According to Fox News, the senior class at East Liverpool High School made the decision just moments before the ceremony.
The district had banned the students from singing the Lord's Prayer after the Freedom From Religion Foundation complained that the Lord's Prayer violated the Constitution and promoted religion.
"The school district's decision devastated the entire community -- especially students in the high school's esteemed music program," said Todd Starnes, in a column for Fox News.
The singing of the Lord's Prayer was a 70-year-old tradition for the high school.
"It breaks my heart," choir director Lisa Ensinger told me. "Our students are really sad."
Then, just before the ceremony, the graduates began discussing the district's decision.
"The class thought it was wrong that we were being forced to remove it," senior Bobby Hill said.
As the valedictorian finished his welcome, the seniors began to recite the Lord's Prayer.
"I was very proud to see the youth, our future leaders, decide to stand up for what they believed in," said Hill's father. "I can't lie—I teared up.
"I've always taught my two boys to stand up for what you believe is right," Mr. Hill said. "The same lesson my parents taught me. It doesn't matter if it's over religion or something else – take a stand."
Photo courtesy: Thinkstockphotos.com
Publication date: May 27, 2016
---
Amanda Casanova is a writer living in Dallas, Texas. She has covered news for ChristianHeadlines.com since 2014. She has also contributed to The Houston Chronicle, U.S. News and World Report and IBelieve.com. She blogs at The Migraine Runner.