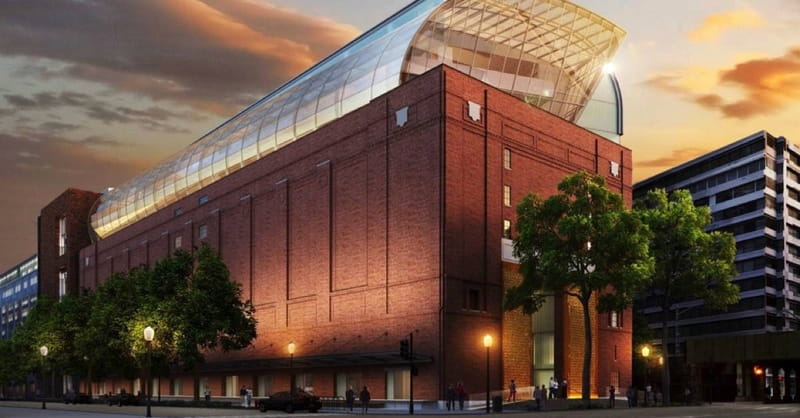 ---
Many Christians have been eagerly awaiting the opening of the Museum of the Bible in Washington D.C. next month, but have the museum-creators forgotten what the Bible is really all about?
According to TheBlaze.com, some critics have pointed out that Jesus seems to be oddly absent from the museum's many displays on the "history, narrative, and impact of the Bible."
Writing for The Washington Post, Michelle Boorstein, Julie Zauzmer, and Sarah Pulliam Bailey note, "Jesus is also curiously not central to the museum's presentation of the biblical story. Visitors walk through a multi-room saga of the Old Testament, and they can visit a re-creation of a 1st-century village in Galilee where actors will tell them what the villagers think of this controversial preacher Jesus. They can watch a movie about John the Baptist. But the story of Jesus' crucifixion and resurrection is almost absent."
Those involved in the Museum of the Bible project, however, say they are expecting criticism from both conservatives and liberals.
"The fact that it is as broad and ecumenical and nonsectarian as it is, I think there will be criticism from the religious left and the religious right — which would mean to me that we probably got it just about right," said board member Mark DeMoss.
Steve Green, CEO of Hobby Lobby and chair of the museum project, added, "The museum has fence posts — limits. It doesn't overtly say the Bible is good — that the Bible is true. That's not its role. Its role is to present facts and let people make their own decisions."
 
Photo courtesy: museumofthebible.org
Publication date: October 17, 2017
Veronica Neffinger wrote her first poem at age seven and went on to study English in college, focusing on 18th century literature. When she is not listening to baseball games, enjoying the outdoors, or reading, she can be found mostly in Richmond, VA writing primarily about nature, nostalgia, faith, family, and Jane Austen.