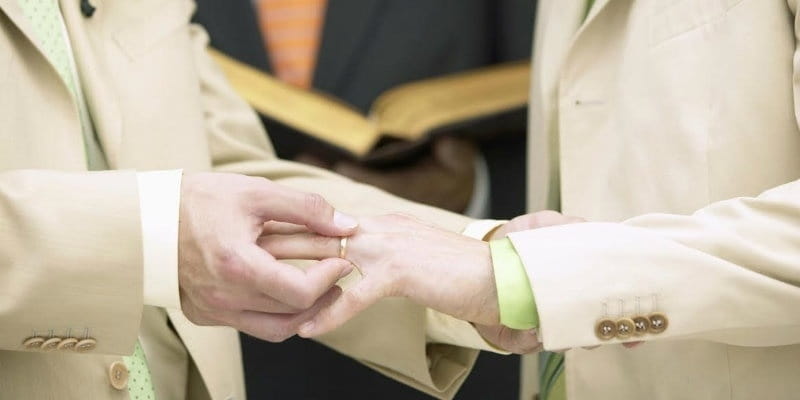 ---
The Florida state Senate passed a bill that, if signed by Republican Gov. Rick Scott, would protect churches from being forced to marry same-sex couples.
CBN News reports that the bill would take effect July 1 if Gov. Scott signs it into law.
Democrats in the Senate who oppose the bill argue that churches are already protected by the Constitution and that there is no need for a separate bill to protect religious freedom in this way.
However, Republican state Sen. Aaron Bean disagrees.
"Have you ever heard of a senator or a representative that hopes their bill is never used or tested? I'm the first," Bean said. "Hopefully no one will ever challenge somebody in the practice of their religion. That will be a sad day in our nation, in our state. Some say that's where our nation is headed."
Bean argued that since the federal government made same-sex marriage legal back in June 2015, churches need special protection so that the government will not infringe on the religious freedom rights of those with certain religious beliefs.
Publication date: March 7, 2016
Veronica Neffinger wrote her first poem at age seven and went on to study English in college, focusing on 18th century literature. When she is not listening to baseball games, enjoying the outdoors, or reading, she can be found mostly in Richmond, VA writing primarily about nature, nostalgia, faith, family, and Jane Austen.