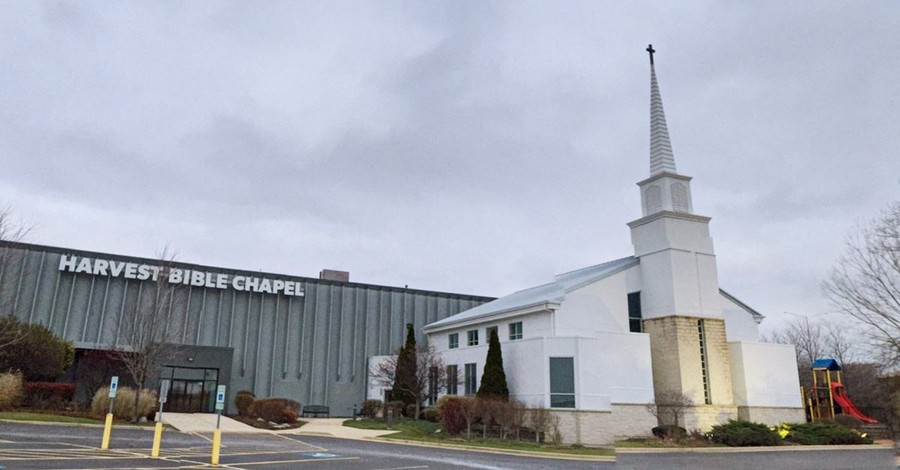 CHICAGO (RNS) — The Evangelical Council for Financial Accountability, a Christian financial watchdog group, has suspended Harvest Bible Chapel, a Chicago-area megachurch, after church leaders admitted "a lack of financial control and oversight" under the church's former pastor.
Harvest recently fired its founding pastor, James MacDonald, for conduct its elders called "contrary and harmful to the best interests of the church."
ECFA announced last week an "indefinite suspension" of Harvest's membership in the group. It pointed to "new information" that led the council to question whether the church was in violation of several of its financial standards.
"The investigation has been and will remain ongoing during the suspension as we work to determine whether Harvest Bible Chapel should be terminated, advised of the steps necessary to come into full compliance or whether they are in fact in compliance with our standards and should, therefore, be restored to full membership," ECFA President Dan Busby said in a written statement.
ECFA requires member organizations to demonstrate compliance with its Seven Standards of Responsible Stewardship.
The council is concerned that Harvest may have violated its standards regarding governance; financial oversight, which requires member organizations to "prepare complete and accurate financial statements;" use of resources and compliance with laws, which requires members to ensure "resources are used in a responsible manner;" and compensation-setting and related-party transactions, which requires members to set the compensation of their leaders "in a manner that demonstrates integrity."
ECFA's announcement comes days after an update from the church's "Harvest 2020" team. That group was formed in the wake of MacDonald's firing.
In its update, the team of Harvest congregants, staff, elders and outside professionals said there was a "lack of financial control and oversight as well as questionable spending practices" under MacDonald. There had also been a separate budget for the senior pastor's office, "over which there was not sufficient controls and oversight."
A team of advisors with no connection to the church now is working with CPA firm Plante Moran to conduct a comprehensive review of Harvest's past financial affairs, according to the update.
"We know trust is earned over time, and we are working diligently to take actions and to communicate in ways that begin restoring trust," the Harvest 2020 team said in the update.
MacDonald was fired last month amid controversy over both church finances and his leadership style.
Last year, the church sued several of its critics. The lawsuit later was dropped.
A number of church staff members and the congregation's entire board have resigned over the past month, according to the Harvest 2020 update. It also noted church members have left the congregation and that tithes and offerings to the church have dropped by 40 percent. And the future of some of Harvest's long-standing ministries, like MacDonald's radio program "Walk in the Word," remain uncertain.
ECFA previously had opened a formal investigation into Harvest's finances in November, according to the statement from the council's president. After visiting the church in December and examining the information it had provided, the council believed the church met those standards.
The last time the council terminated an organization's membership for cause was in 2015, according to Christianity Today. That organization, Gospel for Asia, later was sued over how it handled donations, with critics saying it misled donors on how their money would be used. The group recently agreed to refund $37 million in donations as part of a settlement with plaintiffs.
Under the terms of the settlement, GFA admitted no wrongdoing. The group and plaintiffs agreed that "all donations designated for use in the field were ultimately sent to the field."
GFA also said in the settlement that it may try to rejoin the ECFA and "will attempt to comply with all ECFA guidelines that are consistent with its mission of providing resources to work in foreign countries."
READ THIS STORY AT RELIGIONNEWS.COM
Article originally published by Morning Star News. Used with permission.
Photo courtesy: RNS/Google Maps
---
---