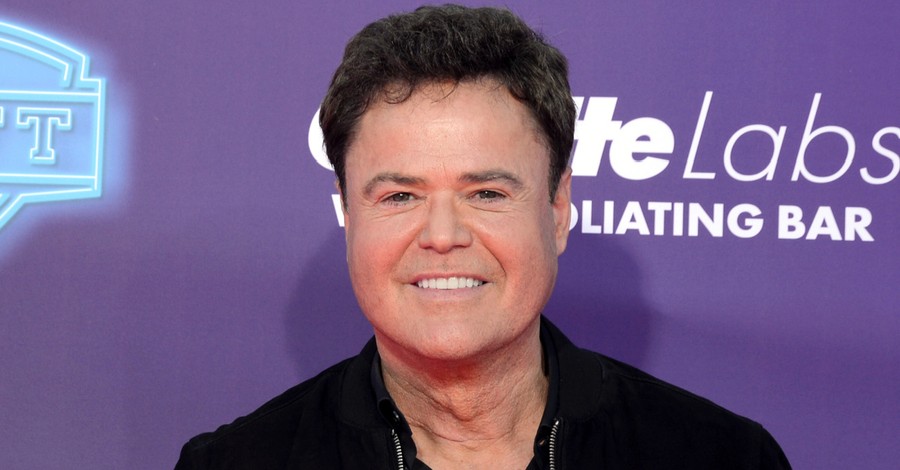 Donny Osmond has been in the public eye for decades. He was a household name, a star before he was able to drive a car. He received fame for singing "One Bad Apple," "Love Me for a Reason" and "Down by the Lazy River." Despite all the success and fame Donny's grandchildren are a great source of pride and joy for the singer.
Back in 2012, when he learned that his son Don was going to become a father for the first time, Donny burst into tears.
The singer reportedly said, "They've been trying for a long, long time, I'm very happy for them and I'm pretty happy myself too" at the time. This child made for Donny's 5th grandchild. Since that time, the number of Donny's grandchildren has grown considerably.
Donny is always quick to post about his personal life and family. In September 2019, Donny shared a photo on Instagram of his family. In the accompanying caption, Donny wrote that "This is my family. They mean the world to me. My relationship with them means more than any money, award, gold record, trophy or accolade."
But it appears that his grandchildren hold a special place in his heart. Back in August 2020, Donny posted to Instagram, sharing his son and daughter-in-law's announcement that the happy couple was expecting their fourth child. Donny also added that this child would make for his 12th grandchild.
In that same social media post, Donny wrote that the couple "will now have a quartet, and we can hardly wait to meet this precious baby boy," ending his message with the hashtag #grandbabiesarethebest.
Donny Posts on Social Media About His Grandchildren
In another Instagram post, in June 2022, showing his obvious love of being a grandfather, Donny posted an adorable photo of him sitting on the couch with a grandkid under each arm, with the caption, "The only thing better than Father's Day is Grandpa's Day."
In addition to proudly displaying his love for his grandchildren on social media, Donny makes sure to cut out time in his busy schedule for his grandchildren. In another post on Instagram, Donny shared a picture of his brood with the caption, "The perfect way to spend a Saturday – watching our sweet, little Ryder play #FlagFootball."
While Donny has a successful career that has brought fame and fortune, he has his priorities correctly aligned. Time is a precious commodity. We only have so much of it, and Donny appears to know what he wants to do with a good portion of his: cherishing his precious grandchildren.
"A good man leaves an inheritance to his children's children: and the wealth of the sinner is laid up for the just." Proverbs 13:22
Article originally published by God Updates. Used with permission.
Photo courtesy: ©Getty Images/Mindy Small/Stringer
---
---