Kayla Koslosky
| ChristianHeadlines.com Editor
| Updated: Feb 05, 2019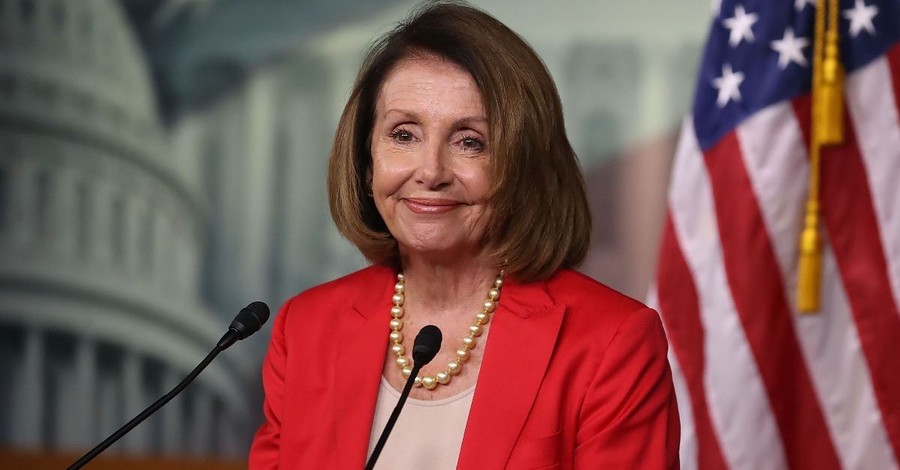 Last week, House Speaker Nancy Pelosi shared her favorite Bible verse with a group of Christian college and university presidents, but where exactly in the Bible can it be found?
Pelosi said, "I can't find it in the Bible, but I quote it all the time and I keep reading and reading the Bible. I know it's there someplace. It's supposed to be in Isaiah."
Pelosi then quoted her favorite verse noting that she heard a bishop say it to her once. She said, "To minister to the needs of God's creation is an act of worship. To ignore those needs is to dishonor the God who made us."
The House Speaker added, "It's there somewhere in some words or another, but certainly the spirit of it is there."
According to Relevant Magazine, the verse is actually nowhere to be found. The verse, which Pelosi is first recorded quoting in 2002, does not appear in the Bible and there is no record of a Bishop quoting the Godly sentiment. 
The Daily Caller notes, however, that Whitworth University associate professor of the Hebrew Bible/Old Testament Will Kynes and Taylor University associate professor Greg MaGee did identify a similar verse in the Bible. Proverbs 14:31 says "Those who oppress the poor insult their Maker, but those who are kind to the needy honor him."
Pelosi's quote and this Bible verse certainly hold similar sentiments and both seem to be good beliefs to keep in mind, but one thing is for sure, Pelosi's favorite Bible verse is yet to be found in the Bible and its origin remains a mystery. 
Photo courtesy: Getty Images/Mark Wilson/Staff
Video courtesy: C-Span
---
---