Kayla Koslosky
| ChristianHeadlines.com Editor
| Wednesday, December 19, 2018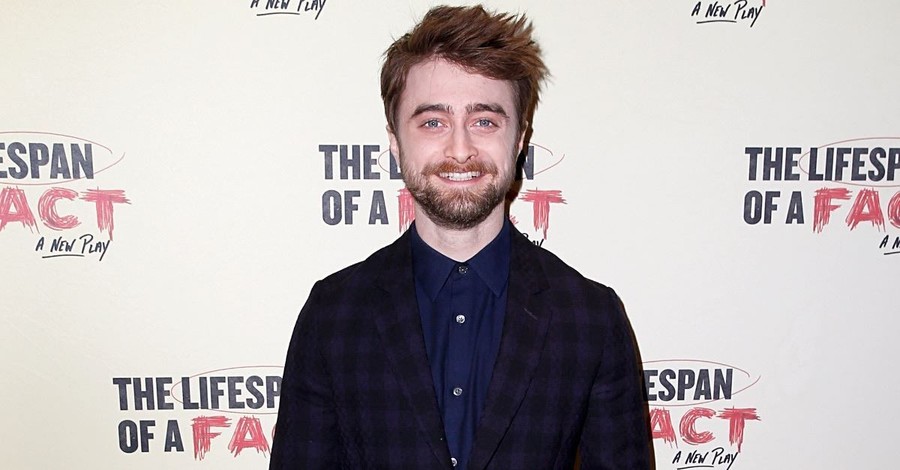 TBS is preparing to premiere a new show about God and it's starring the man who played everyone's favorite wizard, Daniel Radcliffe. 
According to CINEMA Magazin, TBS' new show, Miracle Workers, depicts Heaven as if it was grimy and industrial and as if God was checked out. But the limited anthology series comedy is also said to have a positive message.
The show stars Radcliffe (Harry Potter) as a lower level angel named Craig, Steve Buscemi (Boardwalk Empire) as God and Geraldine Viswanathan (Blockers) and Karan Soni (Deadpool) as angels. 
The show's description on IMDb notes that the comedy, which is set in the "offices of Heaven Inc.," tells the story of two angels who are put to task to try to convince God not to destroy the Earth. According to the description, the two angels bet God that "they can pull off their most impossible miracle yet: help two humans fall in love."
According to The Christian Post, Owen Wilson was originally cast as God in the seven-episode limited series, but several weeks into production the Zoolander actor left the show due to creative differences. 
Miracle Workers is executive produced by Lorne Michaels and was created by Simon Rich whose book, What in God's Name, inspired the series. The Christian Post reports that What in God's Name tells the story of "Heaven as a corporation run by a leader who has taken a sabbatical to play [with] gold and google himself instead of answering the world's problems."
While the jury is still out on the show, Radcliffe said in an interview with CINEMA Magazin that he hopes the series can give people hope. He said, "There is some very dark comedy in it, but it, on the whole, is a really joyful show." 
Miracle Workers is set to debut on TBS on Feb. 12.
Photo courtesy: Getty Images/Dominik Bindl/Stringer
Video courtesy: TBS
---
---