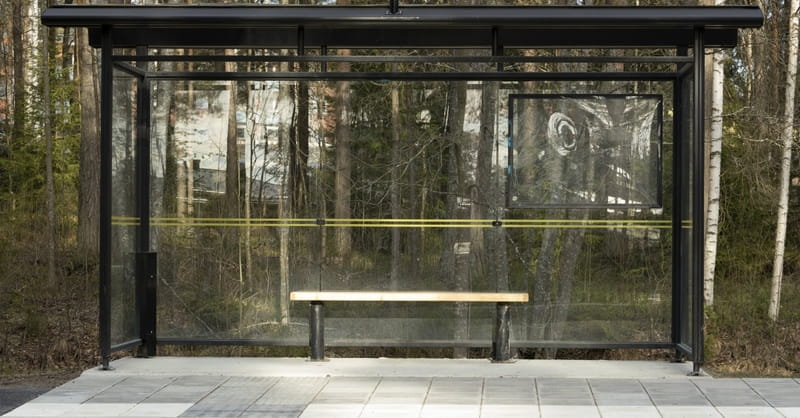 ---
A Colorado Springs pastor is fighting to keep his Jesus ads on public transit benches in the city.
The Christian Post reports that Pastor Lawson Perdue's license with Mountain Metro Transit to display the Jesus ads expires July 10 and the city may not allow him to renew it due to a complaint from a customer.
Perdue has been displaying his large Jesus ads on the benches of bus stops for three years. After the complaint, the city has undertaken a review of Mountain Metro Transit's advertising policies to determine if they violate the Constitution.
"The city of Colorado Springs is carefully reviewing the advertising policies of Mountain Metro Transit in light of the advertising by Pastor Lawson Perdue of the Charis Christian Center. The city takes First Amendment issues very seriously, and strives to fully comply with Constitutional Law," the city said in a statement.
"This commitment requires that advertisements and policies are regularly reviewed for content and legality," the statement continued. "Mountain Metro Transit recognizes that it acted hastily in asking Pastor Perdue to change his messaging. The city attorney's office is working diligently to ensure that the advertising policies comply with the law. During this review, no action will be taken and Mountain Metro Transit will continue Pastor Perdue's advertisement as they currently appear."
"We believe that Jesus is a very positive message of faith, and we want to share that around our community," Perdue said. "There's a lot of messages in the city that I'm opposed to personally, but I don't complain, because this is the United States of America."
Perdue says he is willing to go to court over the issue if the city decides against him.
Photo courtesy: Thinkstockphotos.com
Publication date: June 28, 2016
Veronica Neffinger wrote her first poem at age seven and went on to study English in college, focusing on 18th century literature. When she is not listening to baseball games, enjoying the outdoors, or reading, she can be found mostly in Richmond, VA writing primarily about nature, nostalgia, faith, family, and Jane Austen.