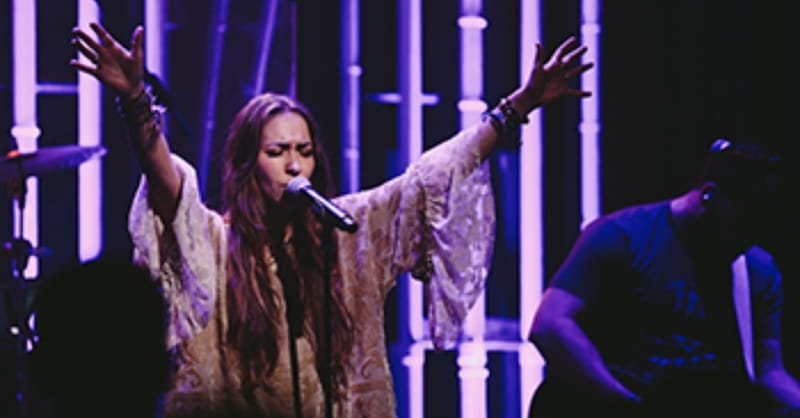 ---
Contemporary Christian singer Lauren Daigle recently performed her song "Trust in You" on ABC's Good Morning America.
Daigle is Billboard's top Christian artist of 2016. She has also had two Billboard chart-topping albums in the past two years.
The song comes from Daigle's debut album entitled "How Can It Be."
Her stirring performance of "Trust in You" was, as RelevantMagazine.com notes, more of a worship session than anything else.
Some of the lyrics to the song say:
When You don't move the mountains I'm needing You to move
When You don't part the waters I wish I could walk through
When You don't give the answers as I cry out to You
I will trust, I will trust, I will trust in You!
See below to watch Lauren Daigle's complete performance.   
Photo courtesy: Wikimedia Commons
Publication date: December 30, 2016
Veronica Neffinger wrote her first poem at age seven and went on to study English in college, focusing on 18th century literature. When she is not listening to baseball games, enjoying the outdoors, or reading, she can be found mostly in Richmond, VA writing primarily about nature, nostalgia, faith, family, and Jane Austen.