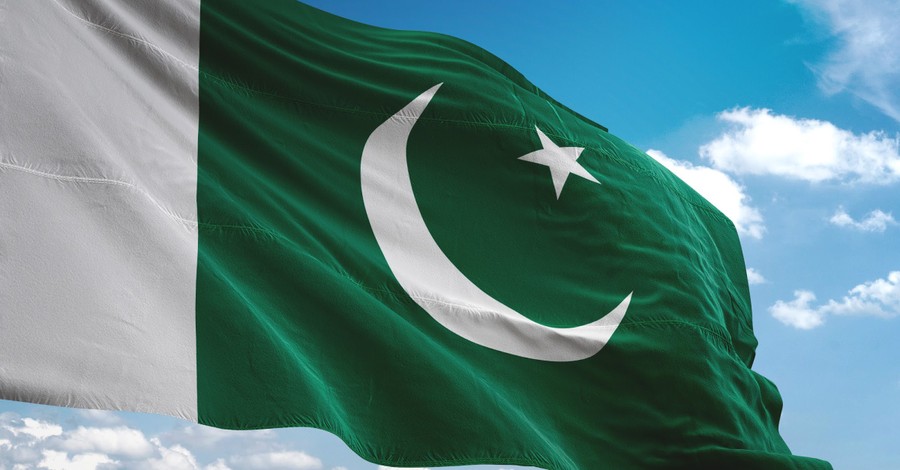 LAHORE, Pakistan, March 2, 2021 (Morning Star News) – The Lahore High Court has released on bail a 20-year-old Christian two years after his conviction under Pakistan's blasphemy laws for allegedly posting a sacrilegious photograph on social media, his lawyer said.
Incarcerated since his arrest in 2016, Nabeel Masih became the youngest person to be charged with blasphemy in Pakistan at age 16 when a Muslim friend accused him of "sharing" and "liking" on Facebook an allegedly blasphemous photo of the Kaaba, Islam's holiest site in Mecca, Saudi Arabia. In 2018 he was sentenced to 10 years in prison.
Under bail terms, Masih's sentence is suspended and he remains free until there is a ruling on his appeal. If the Lahore High Court upholds the trial court's verdict, he'll be sent back to prison to complete his sentence.
His attorney, Naseeb Anjum, said the trial court in Kasur District had convicted the youth even though there were no witnesses against him. Anjum said the court also ignored the fact that the case was registered two days after the alleged photo appeared.
"The delay in registration of the case showed that Masih was accused only after deliberation and consultation," Anjum said, adding that police had removed the image from Facebook soon after registering the First Information Report, complicating procedures to determine guilt or innocence.
On Monday (March 1) the Lahore High Court admitted arguments for Masih's post-conviction bail, a partial legal victory, Anjum said.
"I will continue this legal fight for his acquittal," he added.
In an interview with aid and advocacy group Christian Solidarity International's Pakistan partner last year, Masih said he prayed constantly for his release, and that he didn't know his accusers well.
"But I still remember today that a large crowd broke into hour house, accompanied by police," Masih told CSI's partner. "I still have shivers. I can't forget how my dad and siblings cried begging them not to take me. I also remember the threats from the attackers."
Christian Couple
At the same time, the high court has delayed the hearing of an appeal filed by a Christian couple on death row on blasphemy charges since 2014.
The appeal by Shagufta Kausar and her paralyzed husband, Shafqat Emmanuel, against the death sentence has been delayed on one pretext or the other for the past six years, said their attorney, Saiful Malook.
"The judges are clearly avoiding taking up the appeal," Malook told Morning Star News. "At the last hearing on Feb. 24 and earlier on Jan. 19, I was fully prepared to argue our case, but the judges left the courtroom as soon as our turn came. I protested against the repeated adjournments but in vain."
Justice Syed Shahbaz Ali Rizvi and Justice Anwaarul Haq Pannu, the two-judge bench of the Lahore High Court, have not given a date for the next hearing, he said.
"The judges keep delaying the case due to fear, but it's enough now – it should be heard," Malook said. "I fear for my clients' lives."
He added that there is no substantive proof against the couple, who are accused of sending blasphemous text messages to a Muslim cleric from a SIM card registered in Kausar's name.
Authorities are keeping the couple in two separate prisons in different districts of Punjab, he said.
"Both are in isolated cells, separated from other prisoners, as it is feared that if they mix with other prisoners, they may get killed. It's time they are released," he said.
Malook, who represented and won freedom for Pakistan's most high-profile blasphemy convict, Christian mother Aasiya Noreen (better known as Asia Bibi), said there were several similarities between the couple's case and hers.
"Asia Bibi's case was kept pending for nearly a decade, and she would have still been in prison to date had there been no pressure on the Pakistani government from the West," he said. "Judges here fear violent backlash from extremist forces; that's why they don't want to hear blasphemy cases. But this fear needs to end, because the lives of several innocent accused are at stake due to the rampant misuse of the blasphemy laws."
The lawyer appealed to Western governments to take notice of the couple's case and exert pressure on the Pakistani government to expedite hearing of the appeal.
False Allegations
False accusations of blasphemy in Pakistan are common and often motivated by personal vendettas or religious hatred. The highly inflammatory accusations have the potential to spark mob lynchings, vigilante murders and mass protests.
Many of those accused of blasphemy never reach the courtroom; violence has killed 62 accused people since 1990, with few prosecutions. Lawyers defending those charged with blasphemy, presiding judges and individuals speaking against the law are also targeted.
In Pakistan, 24 Christians are in prison due to blasphemy charges. They are defendants in 21 blasphemy cases at various levels of the judicial process. With no presumption of innocence in Pakistan, anyone accused of blasphemy can be jailed, often for years, while those who make false allegations go unpunished.
A Senate Special Committee on Human Rights and the Islamabad High Court in 2018 had recommended that those making false blasphemy accusations be given the same punishments as those for blasphemy convictions, but the government dismissed the recommendation. The recommendation also stated that anyone registering a blasphemy case at a police station must bring two witnesses.
While punishment for blasphemy ranges from several years in prison to death in Pakistan, a person making a false accusation faces potential punishment of only six months in prison or a fine of 1,000 rupees (US$6). Successive governments have acknowledged that the blasphemy laws are blatantly misused, but little effort has been made to stop the abuses.
Rights activists say it's unlikely that any government will move to repeal or amend the blasphemy laws due to fierce Islamic religious sentiments in the Muslim-majority country. They say Pakistani authorities must be urged to immediately implement effective procedural and institutional safeguards at the investigative, prosecutorial and judicial levels to prevent abuse of these laws.
The U.S. State Department on Dec. 7 re-designated Pakistan among nine other "Countries of Particular Concern" for severe violations of religious freedom. Previously Pakistan had been added to the list on Nov. 28, 2018. The other countries on the list are Burma, China, North Korea, Eritrea, Iran, Nigeria, Saudi Arabia, Tajikistan and Turkmenistan. Sudan and Uzbekistan were removed from the department's Special Watch List due to improvements in their religious rights records.
Pakistan ranked fifth on Christian support organization Open Doors 2021 World Watch list of the 50 countries where it is most difficult to be a Christian.
If you would like to help persecuted Christians, visit http://morningstarnews.org/resources/aid-agencies/ for a list of organizations that can orient you on how to get involved.
If you or your organization would like to help enable Morning Star News to continue raising awareness of persecuted Christians worldwide with original-content reporting, please consider collaborating at https://morningstarnews.org/donate/?
Article originally published by Morning Star News. Used with permission.
Photo courtesy: ©Getty Images/Oleksii Liskonih
---
---