Kayla Koslosky
| ChristianHeadlines.com Editor
| Thursday, December 20, 2018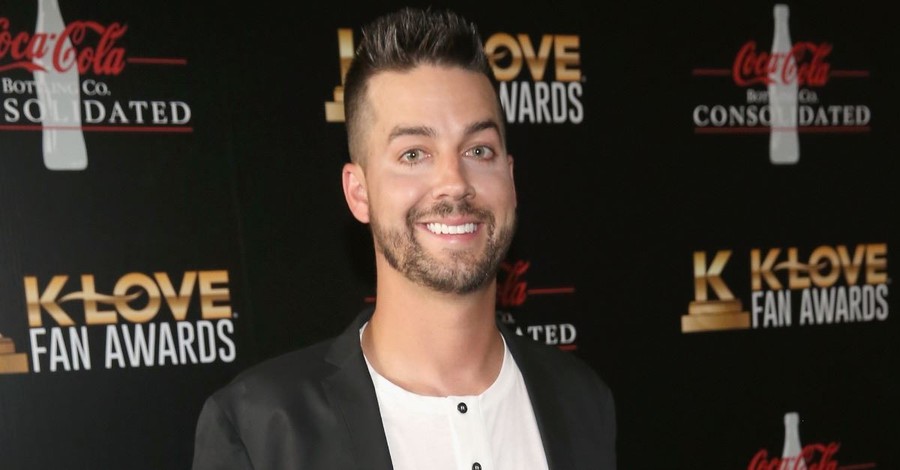 Christian comedian John Crist told critics to "just shut up" after many people criticized Lauren Daigle for avoiding answering a question about her views on homosexuality. 
The comedian, who is known for being blunt took to Instagram on Wednesday to address the recent string of criticism Lauren Daigle has been getting. He said, "Lauren Daigle, has done more for the kingdom in a year, then you will do in five lifetimes, I'm sorry." 
He continued asking his followers if they were not yet tired of the "Wow, I thought she was a Christian?" argument, calling it "shallow." 
In typical brash comedic fashion, Crist then joked that he "probably did 27 things yesterday that if you would have witnessed, you would be like 'Wow, I thought he was a Christian.'"
The comedian went on to note Daigle has made "hundreds of songs lifting up the name of the Lord and led people to the Kingdom and articles and stories about her," he said, "and one time she doesn't say something that isn't how you liked it? Get out."
Crist then pointed out the phenomenon of "cancel culture" saying that "If you have a negative opinion about another person that you don't know personally, just have it, and then just throw it away." 
Noting that he was very passionate about the topic Crist then said, "If you're gonna come out with your pious John Gray or Lauren Daigle trash talk, then every tweet, every song that gets played, every post, every Instagram that glorifies the name of Lord, you should just be celebrating, like, 'Thank you! We love you.' If you're not, then just shut up."
Megachurch pastor John Gray has recently been under fire after he bought his wife a $200,000 Lamborghini for her birthday. While the pastor assured his congregants and the general public that none of the money for the car came from the church, many criticized him for buying such a lavish car. 
According to Faithwire, Crist commented on the Gray situation saying, "Here's my point: all of y'all are jumping on this man like, 'Ah, let's kill him! Like, first of all, what if he saved up for 20 years for that? You don't know that," Crist urged. "What if he gives millions of dollars to the poor? You don't know that. What if he didn't take anything from his church? You don't know that," the comedian added. 
Like he told Daigle's critics to "just shut up," Crist encouraged Gray's critics to similarly "shut your mouth."
So @johnbcrist went off on people criticizing @Lauren_Daigle for sidestepping the question on homosexuality pic.twitter.com/WF2v4rPx9y

— Tré Goins-Phillips 🎄 (@tregp) December 20, 2018
Photo courtesy: Getty Images
Video courtesy: Tré Goins Phillips
---
---