Kayla Koslosky
| ChristianHeadlines.com Editor
| Thursday, October 11, 2018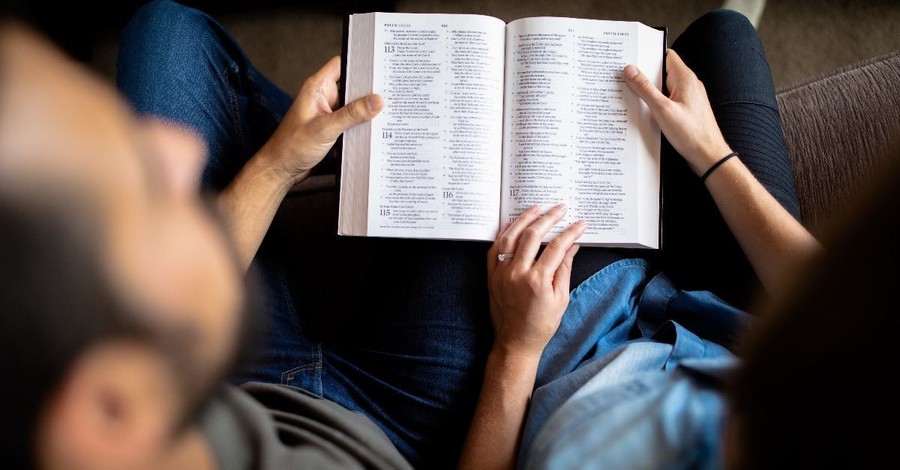 Christian comedian John Crist posted a video on Facebook last week, that went viral, poking fun at Christians bringing dates to church.
In his skit called "HONEST THOUGHTS: Taking a Date to Church," Crist is on a date with a woman whom he does not seem to know very well. 
The two are attending the church service together and the date does not seem to be going as planned. The viewer is hearing both of Crist and the woman's internal dialogues as they highlight the awkward nature of bringing a date to church. 
Earlier this year Crist told CBN News that he makes these videos so that Christians can learn how to laugh at themselves.  
He said, "I feel like if there is any ribbing or maybe roasting of the church or Christian culture, I like to say, 'It's not me pointing at you guys, it's me shining a mirror at us. I'm in the front of it, look at us,'" Crist said. 
 "A lot of times it comes off as if someone is making a joke about Christianity in the public forum, whether it be on social media...And I'm kind of like, 'Hey I'm with you. I grew up here, I love Jesus, I think the local church is our only hope. That being said, we do some weird stuff,'" he added.
Many people are enjoying the video, some even offering perspectives of other people in the church. One Facebook user, who said he is a pastor, commented under the video offering his perspective. He wrote, "Let me give you my thoughts, 'oh great another would be suiter for her. I give him until the end of Praise and Worship and he is out of here'. 'Oh great he put his arm around her that wont end well'. 'Well he made it longer then I thought he would, I hope she doesn't need a ride home the bus is full'"
Another Facebook user said, "This made me thankful to be married!"
The hilarious video has already hit over one million views since it was posted last Friday. 
Photo courtey: Cassidy Rowell/Unsplash
Video Courtsy: John Crist's Facebook Page
---
---