Amanda Casanova
| ChristianHeadlines.com Contributor
| Updated: Sep 02, 2020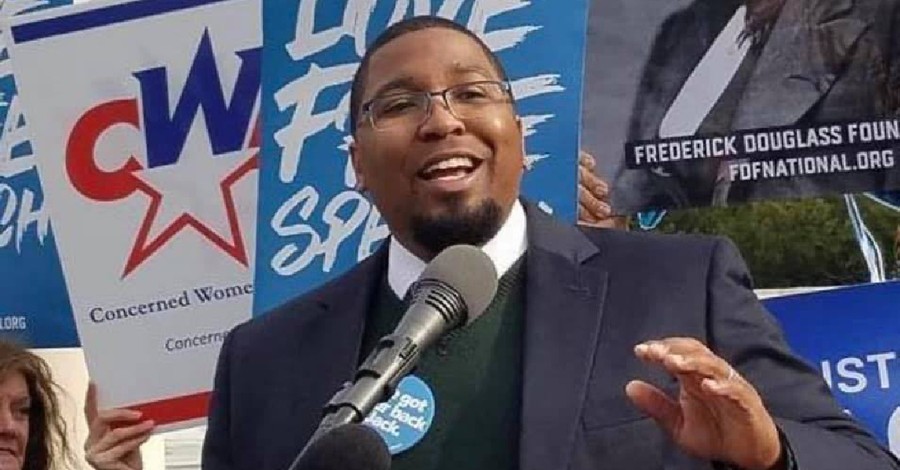 Black conservative Christian and host of "The Hamilton Corner" podcast recently said the Black Lives Matter movement is associated with witchcraft and Marxist views.
According to The Christian Post, in an Aug. 19 podcast episode called "The BLM Connection to Witchcraft," Abraham Hamilton III argues that Black Lives Matter is "Marxist, anti-Christ, anti-family, [and] anti-man organization."
Hamilton pointed to a quote from Patrisse Cullors, one of the co-founders of the Black Lives Matter Movement.
"I'm calling for spirituality to be deeply radical," Cullors said. "We're not just having a social justice movement, this is a spiritual movement."
Hamilton also played a clip of a June conversation between Cullors and Dr. Melina Abdullah, a professor of African studies at California State University Los Angeles who founded the BLM L.A. chapter.
In the interview, Abdullah talks about "meeting" with Wakiesha Wilson, the Black woman who died in police custody in 2016 in LA.
"We've become very intimate with the spirits that we call on regularly," Abdullah said in the clip. "Each of them seems to have a different presence and personality. You know, I laugh a lot with Wakiesha … I didn't meet her in her body, right? I met her through this work."
Cullors said in the interview that she felt "connected" in a "deeply spiritual" way to those who have died.
"It's so important, not just for us, to be in direct relationship to our people who have passed, but also for them to know we've remembered them," she added. "I believe so many of them work through us."
Abdullah and Cullors also discussed the "Say her name" chant popularized by the BLM.
"When we say the names, right, so we speak their names, we say her name, say their names, we do that all the time, that you kind of invoke that spirit. And then those spirits actually become present with you," Abdullah said.
Hamilton, however, said BLM leaders are "summoning the spirits of the dead [and] using the power of the spirits of the dead in order to give them the ability to do what they're calling the so-called justice work.
"They are summoning dead spirits," he said. "One of the touchstones of this religious practice is ancestral worship. Guess what the Bible calls that folks? Witchcraft."
Photo courtesy: Abraham Hamilton III Facebook
---
Amanda Casanova is a writer living in Dallas, Texas. She has covered news for ChristianHeadlines.com since 2014. She has also contributed to The Houston Chronicle, U.S. News and World Report and IBelieve.com. She blogs at The Migraine Runner.
---
---