Amanda Casanova
| ChristianHeadlines.com Contributor
| Wednesday, August 1, 2018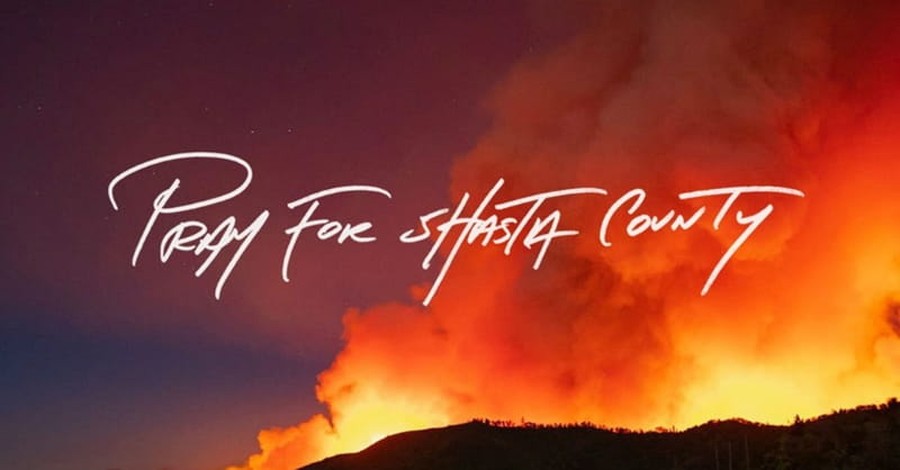 ---
As wildfires spread through Northern Carolina, Bethel Church in Redding, California is asking for prayers for their home.
According to CBN News, many of the church leaders have had to evacuate.
"Right now, we're inviting the global community to join us in praying for Redding, for Northern California, and for California overall. Here are some specific prayer targets: Peace to our state and to those near fire, wisdom and safety for firefighters and officials, rain and the ceasing of wind, the smoke to clear for full visibility, no lightning strikes, and for total and complete containment," Bethel Church posted on social media.
"God, we invite You to come and bring healing and divine intervention to this situation, and to the fires burning throughout California. You are faithful, and You are sovereign over the weather. Bring restoring rains, and protect this land."
Bethel Music and Bethel Media CEO Joel Taylor also posted on Instagram that his family had to evacuate, but he said the family is relying on God through this time.
"Our Bethel leadership team is scattered all over the state, but doing an incredible job to catalyze relief efforts and make sure our employees and their families are taken care of during this time of crisis. We've been through many trials and tribulations together and one thing I'm certain of: VICTORY. If God be for us, who can be against us!"
Other Christian leaders are also asking for prayers for the Northern California area.
Havilah Cunnington told followers on social media that the Redding community needs prayers and donations. Her own family drove to the town this weekend to set up a food truck for evacuees.
Christian author Lisa Bevere told Cunnington her family is praying as well.
"Got off the phone with my friend @lisabevere who called me all the way from Sweden to give spiritual strategy during this time. She said, 'Havilah, pray. We did this with our family & we saw God do a miracle right in front of our eyes! We can either write about our spiritual history, we can make it!' So, that's what we're doing over here. Join with us!!!"
Publication Date: August 1, 2018
Photo Courtesy: Bethel Church, Redding/Facebook/Jesse Maitland