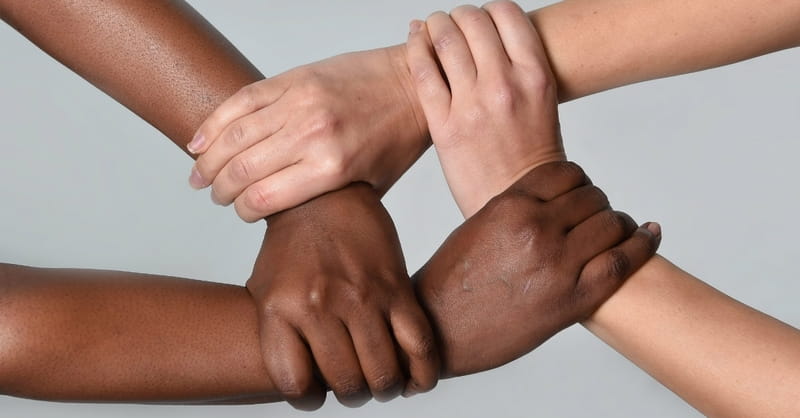 ---
Latasha Morrison says she founded Be the Bridge, which provides tools for churches to help foster racial unity, because she saw racial division in the church.
"As I came to the predominantly white church, I saw a blindness," she said. "[Most people] thought the issue was diversity—'If I have someone on staff who doesn't look like me, then there is my racial reconciliation.'"
To help start Be the Bridge, she joined with Jennie Allen, the founder of IF: Gathering, who helped her create a guide for Be the Bridge.
Be the Bridge now has more than 400 groups across America and Canada.
"I found out we have a group in Rwanda!" Morrison said. "I talked to a missionary who said they are trying to use the materials to help missionaries see their privilege and [better understand] how to operate in the country. There, they are treated by the Rwandans as privileged people because they are white."
Morrison says the evangelical world has had "some slight movement" on racial issues but more movement needs to be made.
"There are still a lot of blinders, and we've seen those in 2016. But I think there has been a shift. We're not in the same place that we were in in the '60s, '50s, or '40s.
"In the Be the Bridge groups, we're having these conversations," she added. "It's a safe place for white people and a safe place for people of color where we can communicate and share our hearts."
Photo courtesy: Thinkstockphotos.com
Publication date: January 16, 2017 
---
Amanda Casanova is a writer living in Dallas, Texas. She has covered news for ChristianHeadlines.com since 2014. She has also contributed to The Houston Chronicle, U.S. News and World Report and IBelieve.com. She blogs at The Migraine Runner.