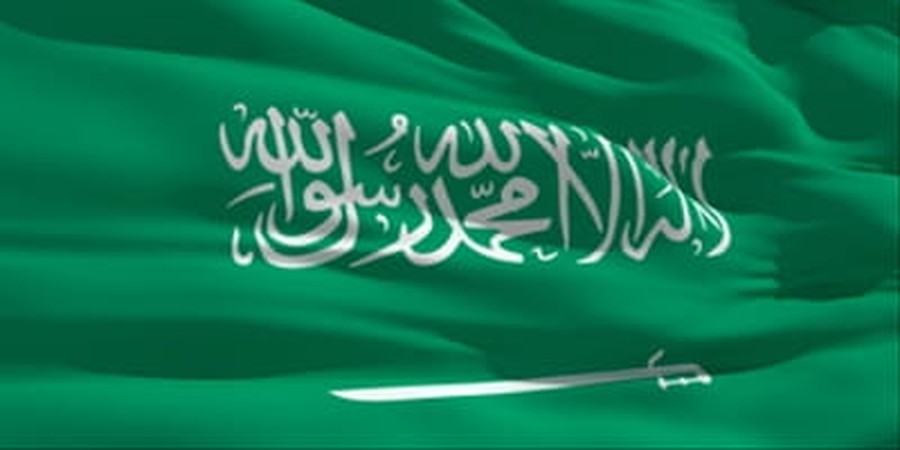 ---
Years ago, an Open Doors field worker introduced me to Rashid (not his real name), a Saudi Arabian student in a Western university who surrendered his life to Christ after his roommate shared the gospel with him.
Excited about his newfound faith, Rashid returned home and shared the good news of Jesus with his loved ones. But he chose a public venue to tell one relative about his decision. A bystander reported Rashid to Saudi religious police, who threw him into jail.
Rashid's cellmate, Tareq, kept staring at him. At last Tareq spoke: "You're the man I'm supposed to talk to."
But Rashid shook his head. "I don't think so. I've been just thrown in jail for my belief in Jesus."
Tareq, however, pleaded with Rashid: "In my dreams a man was shown to me. It was your face. You have something to tell me."
So Rashid shared the gospel with Tareq, who eagerly received Jesus into his heart.
Saudi Arabia perennially reigns among the worst persecutors of Christians according to Open Doors' annual World Watch List that ranks the 50 countries where persecution of Christians for religious reasons is most severe. This year Saudi Arabia ranks third. This nation where Islam was born some 1400 years ago has been closed for centuries to the gospel. Its legal system is founded on Islamic law, and conversion to another religion is a capital crime.
All churches are banned in Saudi Arabia. Saudi religious police have raided Christian services held in private homes and arrested Christians from the Philippines and other countries for worshiping Jesus.
The utter lack of religious freedom in Saudi Arabia was underscored last month by the Grand Mufti of Saudi Arabia, who declared the necessity of destroying all churches in the region. This fatwa, a legal opinion or decree handed down by an Islamic religious leader, prompted a Filipino human rights watchdog group to advise migrant workers from the Philippines, many of whom are Christian, to exercise caution while conducting religious activities in their homes.
That same leading religious leader demanded that former newspaper columnist and pro-democracy Saudi activist Hamza Kashgari be tried in Islamic court for three of his posts on the website Twitter. The Grand Mufti deemed as blasphemous Kashgari's tweets about an imagined visit with Muhammad, the Islamic prophet. The tweets supported the basic human right of free expression.
It's hard to imagine in our Western society that's fully wired to the media and the Internet that someone would be hunted for his life for a tweet deemed as offensive to Islam. But Saudi King Abdullah ordered the arrest of Kashgari, who fled the country and sought political asylum in Malaysia. Malaysian authorities, however, deported him to face the Saudi apostasy charges.
Among infamous cases of Christian persecution in Saudi Arabia was a 2008 "honor" killing by a man who cut out his sister's tongue and burned her to death after he discovered she had embraced Jesus as Lord and Savior. Fatima Al-Matayri, 26, came to faith in Christ through the Internet and posted on blogs about her conversion. The brother who found Christian writings on his sister's laptop worked for the nation's Commission for the Promotion of Virtue and Prevention of Vice. This governmental arm enforces Saudi Arabia's official stand against Christianity.
In Fatima Al-Matayr's last post to a Christian blog, she wrote that her family had begun to doubt her commitment to Islam because of an argument in which she decried her lack of religious freedom. The way of Christ is purer than the way of the Messenger (Muhammad), she told them. Her brother demanded she repent of her "blasphemy" against Islam. In the hours before she was martyred for her faith in Christ, she composed a poem encouraging Muslims to let Christ guide and enlighten them.
Last year Compass reported that Saudi religious police, or mutaween, arrested two Indian Christians in an apartment raid following a prayer meeting with other Indians. The mutaween accused them of converting Muslims to Christianity, beat them and pressured them to convert to Islam. The other Indian Christians at the apartment escaped.
Earthly attempts to stop the spread of Christianity can never ultimately detain the work of the Holy Spirit. Often those countries where Christ is most restricted are where He uses supernatural signs, wonders and visions to reveal Himself. That's one way people are coming to Christ in those countries.
Rashid's family hasn't come to Christ yet. His life remains in danger. He continues to pray for the salvation of his family members who may be committed to killing him.
But Christ is building His church, even where He is officially forbidden. And like Peter and John in the Book of Acts, Rashid can not help speaking about what he has seen, heard and experienced through the power of the Holy Spirit.
Dr. Carl Moeller is president and CEO of Open Doors USA, an affiliate of Open Doors International, a worldwide ministry which has supported and strengthened persecuted Christians living in the most dangerous countries around the globe since 1955. For more information, visit www.OpenDoorsUSA.org.
Publication date: April 27, 2012