---
Editor's note: Russ Jones (pictured with John Garang) recently traveled to Kenya and South Sudan and chronicles this report.
As one of the "lost boys" of Sudan, John Akunguet Garang hasn't always enjoyed a regular meal or a roof over his head as he does now. Like thousands of African males in southern Sudan, Garang was separated from his family as a young boy in the 1980s. When 12 years old, he was taken to Ethiopia from his village in Maar, Sudan. Thinking he was going to school, he was surprised to learn he was actually delivered to a military camp.
With a body full of disease and a rifle strapped to his back, for the next several years he foraged through unforgiving wilderness serving the Sudan People's Liberation Army (SPLA) in a battle for freedom. Garang's uncle, of the same name, founded the SPLA and commanded the civil war efforts until his death from a helicopter crash in 2005.
After years of guerrilla warfare fighting for independence, between the largely African Christian south and the mainly Arab Muslim north, South Sudanese ultimately seceded becoming the Republic of South Sudan July 9, 2011. The 22-year conflict killed approximately 2 million people.
Thirteen years into his military service, Garang heard the Gospel message for the first time. Leaving the ravages of war, he gave his life to Jesus. It was then this lost boy of Sudan, enlisted in a new army, taking on a new fight.
Room #4
Founded by Doris Stotlar in 1988, more than 1600 students have graduated from Bungoma Bible School in Bungoma, Kenya. Fondly referred to as "Mama Doris," Stotlar mentored students who went on to plant and pastor more than 300 churches in East Africa. Garang is one such success story.
It was in room #4 of his dorm at the Bible school Garang began to absorb all the Bible knowledge he could. During a recent visit to the school, Garang recalled the time God placed in his heart of a vision to help build leaders using biblical principles.
"God is in this room," said Garang. "When I was here I saw a great vision and what God is doing. This place is powerful. It is where I give my life to God's plan."
So it was in room #4 in Bungoma, Kenya that God gave Garang a vision to equip soldiers of a different stripe. With continued border disputes between Sudan and South Sudan, Garang maintains it's going to take devoted Christian men and women enlisted in God's army to stabilize the nation.
"God has given me compassion for the Sudanese children," said Garang. "I've risked my life raising them up and building a nation. Education is power and we pray one day they might return to South Sudan as productive citizens."
The Birth of a Ministry
Upon graduation, Garang, along with his new bride Tabitha, a fellow student at the Bible school, headed back to Sudan, only to find conditions so poor life was unsuitable. Due to decades of civil war, many Sudanese are uneducated. In most outlying rural areas, villagers live in primitive mud huts with thatch roofs surviving off the land.
Currently, some 300 refugees arrive in South Sudan every day. While the situation is fluid, as many as 60,000 more could arrive over the next five to six months during the course of the dry season.
Considering their options, the couple returned to Kenya to birth a ministry. With a calling from God that would not subside, the two launched a ministry in Moi's Bridge, Kenya.
Within a few weeks, the couple brought children and their caregivers to the small village in the Rift Valley Province of Kenya from South Sudan. There, those struggling to survive found good housing, food, water, education and Christian discipleship.
"We're all about helping God's people to become what God wants them to become," said Tabitha Garang.
Students like John Ghai from Bor, South Sudan are direct descendants of the vision God gave to John Garang in room #4. Ghai is studying at Mount Kenya University in Eldoret to be a teacher. By the time he completes his education he will have spent seven years in Kenya, away from his family in South Sudan.
"After I get my education here in Kenya I want to go back to South Sudan and build it," said Ghai. "That is my only mission here."
The Power of the Faithful
Some nine years later, 117 Sudanese children currently live in Moi's Bridge receiving education from certified programs and faithfully learning God's Word. Garang also serves as pastor of Word of Life Church where roughly 400 worshippers gather on Sundays. But one notable fact reveals such significant growth was aided by only a handful of supporters who captured Garang's vision.
After succumbing to a long bout with Multiple Sclerosis, Jackson, Miss., native Richard Mosley in 2007 left seed money that would give Garang's budding ministry a foundation on which to build. The long time investment banker gave a $28,000 gift that eventually purchased 3.5 acres of land in Moi's Bridge.
"Richard's life was attacked by the enemy from childhood through adulthood, even to his slow and painful death from MS," said Mary Catherine Guest. "Through his generosity children have a chance for their lives to be changed forever."
About the same time, God spoke to the hearts of a group of friends from Illinois while on a mission trip in Africa. Unbeknownst to them, the vision of John and Tabitha Garang were having the same impact on the Guest family.
"It became clear that the time had come to mobilize many people who care about the children of the world," said Dixie Koch, president of Children Are People, Inc. "So, we partnered with John to provide food, shelter, medical care and education to children in need."
It's only been in recent years the Illinois-based Children Are People, Inc. ministry and the Guest family has discovered one another. Both see great promise for the Sudanese children.
Oxford resident Will Guest has been to Kenya and South Sudan on four separate trips now. He recalls Garang's rough exterior when they first met in 2003.
"He started following me everywhere to protect me because people were scared of him," said Guest. "It's a total blessing to see him now as a pastor helping people."
Guest says he's witnessed both a people at war and now a nation trying to define itself.
"It just took a few people to get this far," said Guest. "I look forward to watching what God has in store."
Challenging others to join the effort comes natural for Guest.
"We can hide behind our material possessions, but there is a real world out here struggling. The Sudanese people have been through war their entire lives," said Guest. "We need to step out in faith and help people all over the world. I really believe this little plot of land here can change the whole country of South Sudan."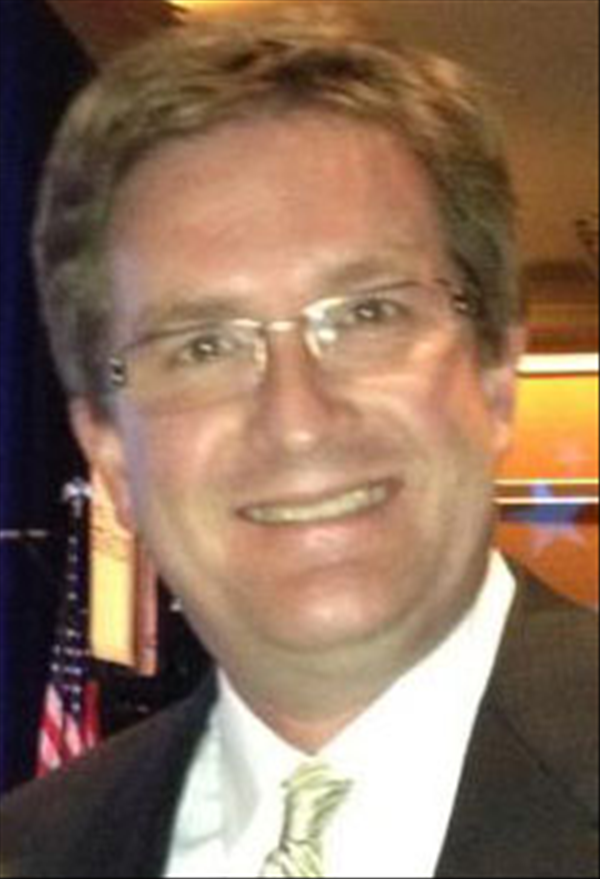 Russ Jones is a 25-year award-winning journalist and correspondent. He is co-publisher of various Christian news sites such as ChristianPress.com, OxfordFamily.com and a media consultant to a number of political and cause-oriented campaigns. He is also a freelance correspondent for the American Family Radio Network, a regular contributor for ReligionToday.com, Crosswalk.com and various Christian TV networks. He has been a guest on such programs as the Mike Gallagher Show, the Dennis Prager Show and Sandy Rios in the Morning. Jones holds degrees from the University of Missouri-Columbia and St. Paul School of Theology. Russ is married to Jackie and together they have four children. He may be reached at [email protected] or Facebook.com/russjones.
Publication date: January 31, 2013