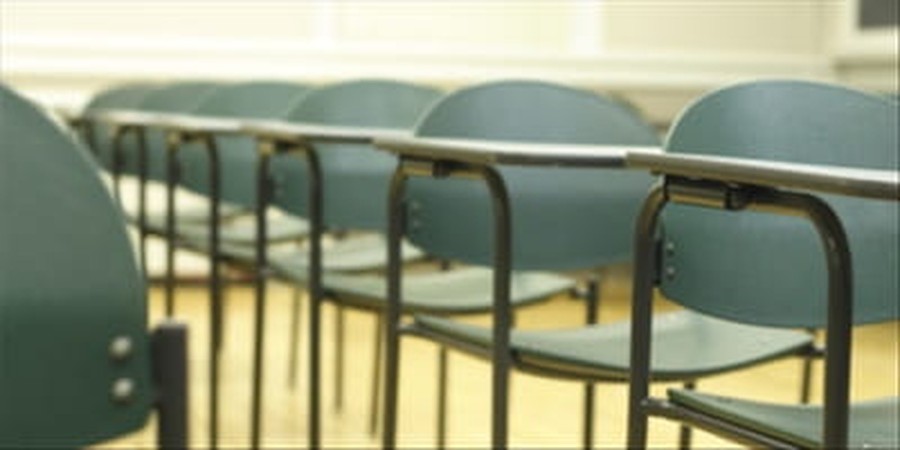 (WNS) -- Sovereign Grace City Church in Brooklyn used to meet for worship every Sunday at P.S. 282, a public school that charged an affordable rent of $1,084 per month for Sunday morning access. But lately Sovereign Grace has changed worship locations nearly every week. The moves were not random: They were a result of a decision by the city to ban religious organizations from renting public school buildings for worship services (see "The battle of New York," Jan. 28).
The ban went into effect on Feb. 12, but an injunction from U.S. District Judge Loretta Preska allowed churches to continue meeting at public schools until June 19. The churches might lose that access again unless New York state House Speaker Sheldon Silver brings a bill to the House floor for a vote before the June 19 deadline. Bill 8800 currently has 74 bipartisan cosponsors out of a possible 146 members.
Despite the nearing deadline and the fact that dozens of congregations could be affected, vocal opposition to the ban has been falling. Bad weather, but also dwindling support, kept an April 22 march to about 150 people, the least-attended event to date. Bill Devlin, pastor of Manhattan Bible Church, said that many churches have been focusing on their congregations and haven't been as involved as they were when the city first announced the ban. Rallies back then drew crowds of several hundred.
Bo Han, a board member for New Frontier Church echoed a similar sentiment. "It's quite disappointing the big churches not being as actively involved ... they've been relatively quiet about this," he said. "It isn't about the churches being affected, it's about right and wrong."
Churches facing the deadline have adapted differently.
Han's church meets in P.S. 11 in Midtown Manhattan. His congregation temporarily used a synagogue as a meeting place. After the injunction, New Frontier moved back to P.S. 11 and hopes to stay there. Renting the synagogue cost three times more than renting the school. "We spend a good portion of our budget on community service," Han said. "If we had to move, that would take a hit."
Other churches like Brooklyn's Sovereign Grace have moved around. Pastor Zach Martin said that after February's eviction, the congregation started meeting in homes and church buildings, but ran into discouraging obstacles along the way — this time from local churches.
"Churches in Park Slope aren't willing to work together," Martin said. "We would call them and they said, 'No, we aren't willing to help you.' That was the end of the conversation." Martin's church has settled at a temporary location but it requires a long commute for church members. Church leaders found a building to use long term that's closer, but health regulations prevent them from using it until they invest $114,000 in repairs and renovations.
For a church of just 50 adult members and a few children, that's a lot of money to raise, but Martin said they're willing to go through the sacrifice and inconvenience now instead of later. "I'd rather put up with the headaches to be in a place long term rather than face this again in June," he said.
Many church leaders have decried the ban as discriminatory and unnecessary, saying it will force churches out of neighborhoods they have served for years through after-school programs, family counseling, and aid for the homeless.
Proponents of the ban say that allowing churches to use public buildings violates the First Amendment's Establishment Clause. Many add that allowing churches to use the schools will cause youth to believe the state endorses the views presented during the services.
But some opponents say that those reasons are cover-ups for ideological opposition.
Bishop Joseph Mattera has been a pastor in Brooklyn since 1984 and was involved in the controversy from the beginning. He blames New York Mayor Michael Bloomberg, pointing to other positions the mayor has taken, including banning publicly displayed nativity scenes, denying public prayer at last year's 9/11 memorial service, and complicating the tax-exemption process for churches: "He wants to leave a legacy of being a liberal who is able to put religion in its place [and] out of the public square as much as possible."
c. 2012 WORLD News Service. Used with permission.
Publication date: May 5, 2012