Russ Jones
| Christian Press
| Monday, November 11, 2013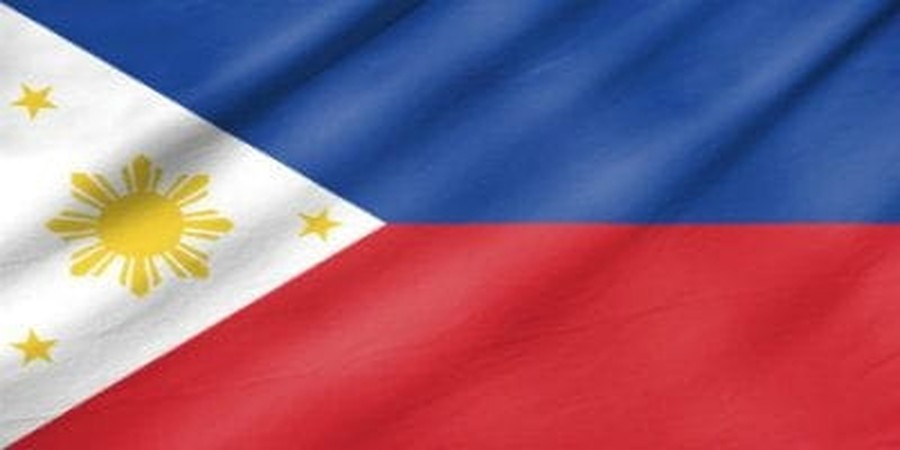 ---
Friday, November 8,the strongest typhoon to ever make landfall slammed into the central Philippines. Typhoon Haiyan, known locally as "Yolanda," produced sustained winds of 170 mph with gusts over 200 mph.


The storm reportedly was moving twice as fast as the average cyclone when it struck land and forced millions to seek shelter. Estimates indicate the death toll could reach 10,000.

The storm is sweeping westward now with Vietnam in its path.
Christian Ministries Deploy Aid and Personnel

The Lutheran Church--Missouri Synod(LCMS) has pledged up to $100,000 for immediate Typhoon Haiyan relief, plus a $50,000 challenge-matching grant to International Lutheran Council member churches.
LCMS disaster response ministry leaders will depart Tuesday, Nov 12, for the Philippines to deliver the funds for immediate relief and begin planning for the long-term recovery in the wake of Typhoon Haiyan.
"After hearing of the 'largest typhoon' in recorded history and a report from the president of our partner, the Lutheran Church of the Philippines (LCP), that at least three congregations as well as the homes of pastors and church members would need to be rebuilt, the LCMS is engaging its mercy response to find the best way to assist," said the Rev. Dr. Matthew C. Harrison, president of the LCMS. "These funds will provide some immediate relief, and I am deeply grateful to our generous donors for making this grant possible."
Typhoon Haiyan, one of the strongest storms on record, slammed into the Philippines Friday. More than 1,200 people are feared dead. Thousands more are homeless as property damage and destruction of infrastructure are widespread.
Three Lutheran Church of the Philippines congregations are in the hardest hit area. At least one church and parsonage were destroyed, as were individual homes, crops and livestock.
"Please pray for all those affected by the storm," Harrison said. "I also pray that Christ in His mercy will provide what is needed."
Friday, Samaritan's Purse deployed a disaster response team to provide desperately needed relief to typhoon victims in the Philippines. As the storm began pummeling the central Philippines, the North Carolina-based international Christian relief organization began mobilizing a response.
"We've seen the kind of devastation storms like this can bring to life," said Samaritan's Purse President Franklin Graham. "We will do everything we can to provide for their needs. We'll be there not only to provide survivors with physical aid, but also to share God's love and bring hope to their communities."
Samaritan's Purse staff arrived on the ground in the Philippines Saturday afternoon. The team is made up of experienced relief workers, including water and nutritional experts. Once in country, they will begin working immediately to provide basic necessities that may include temporary shelter, clean water, food, and hygiene items.
"We began communicating with our partners on the ground before the storm made landfall and initial reports indicated the damage from Typhoon Haiyan is severe," said Samaritan's Purse Response Manager Barry Hall. "Our team is prepared to hit the ground running as soon as they arrive."
Haiyan was classified as a Category 5 typhoon. For a time, storm clouds covered the entire Philippines, stretching 1,120 miles—the distance between Florida and Canada—and tropical storm-force winds covered an area the size of Germany.
"We've seen the kind of devastation storms like this can bring to lives," Samaritan's Purse President Franklin Graham said. "We will do everything we can to provide for their needs. We'll be there not only to provide survivors with physical aid, but also to share God's love and bring hope to their communities."
The Virginia Beach-based humanitarian organization, Operation Blessing International(OBI) is set to deploy first responder teams as well.
OBI's Philippines arm, Operation Blessing Foundation Philippines, had pre-staged teams and emergency supplies and equipment in advance of the storm. Bill Horan, president of Operation Blessing International, said, as soon as Haiyan fully passes, disaster relief team leaders will begin to assess the damage and respond as needed. Efforts are expected to include providing clean water and food, emergency shelter materials and medical assistance.
"Due to the power of this super storm, we are expecting massive damage to buildings, homes and roads," said Horan. "The most critical need in the immediate aftermath will be providing clean water, and Operation Blessing is ready to deploy mobile filtration and disinfection units that will enable us to provide clean water for tens of thousands of people each day. In the meantime, we will also position medical teams in the hardest hit areas and later coordinate volunteer efforts to begin the cleanup."
Operation Blessing Foundation Philippines has provided humanitarian efforts in the Philippines for over 14 years.
Baptist Global Response, a Southern Baptist disaster relief and community development organization, has engaged a rapid-response assessment in the aftermath of Typhoon Haiyan.
Stockpiles of relief supplies were moved into position before the storm to speed up the response effort, said Pat Melancon, managing director of disaster response and training for Baptist Global Response.
"The aftermath of Typhoon Haiyan is still being assessed and drawing a limited response due to road conditions and other lingering issues," Melancon said. "A number of NGOs prepositioned stockpiles of water, sanitation, and hygiene kits and are prepared to begin immediate distribution of those items to those in need.
"Initially, teams will carry out a rapid assessment as soon as possible, following up with subsequent in-depth assessments as time and the situation allow," Melancon added. "Water, food, and shelter will be the priority for the next few days. Shelter solutions to meet the essential needs of all the disaster affected population will be sought."
Filipinos Cry Out to God:
Christian Team Ministries reports Christians and others in the Philippines have been crying out to God in prayer as the super typhoon made landfall. Missionary and Pastor Renato S. Bravo recently shared these comments to encourage his people.
"The beautiful thing about our God is He promised never to leave us nor forsake us, in Isa.43:1-3a," said Bravo. "Let us sleep soundly tonight with the thought that though we are not exempted with all the troubles we have faced or will still face, we have this comfort that our God is with us."
King Reginaldo, an Integrated Coastal Resources Management (ICRM) Unit-FLET operation officer, who is monitoring super typhoon Yolanda from southern Luzon, has been posting prayers and information on his Facebook page throughout the day.
"Please forgive all our sins and shortcomings," wrote Feginaldo – who is also a member of Bethlehem Christian Outreach Center in Legazpi City, Albay, Philippines. "We know You are a loving God. Your children here on earth, especially in the Philippines, are crying out loud to You, Lord," he wrote in one status. "Spare us from this powerful storm. Send your holy angels and protect us O God, or instead command them to wipe this super typhoon off the map."
Russ Jones is a 25-year award-winning journalist and correspondent. He is co-publisher of various Christian news sites such as ChristianPress.com, ChristianNewsService.comand a media consultant to a number of political and cause-oriented campaigns. He is also a freelance correspondent for the American Family Radio Network, a regular contributor for ReligionToday.com and various Christian TV networks. He has been a guest on such programs as the Mike Gallagher Show, the Dennis Prager Show and Sandy Rios in the Morning. Jones holds degrees from the University of Missouri-Columbia and St. Paul School of Theology. Russ is married to Jackie and together they have four children. He may be reached at [email protected] or Facebook.com/russjones.
Publication date: November 11, 2013