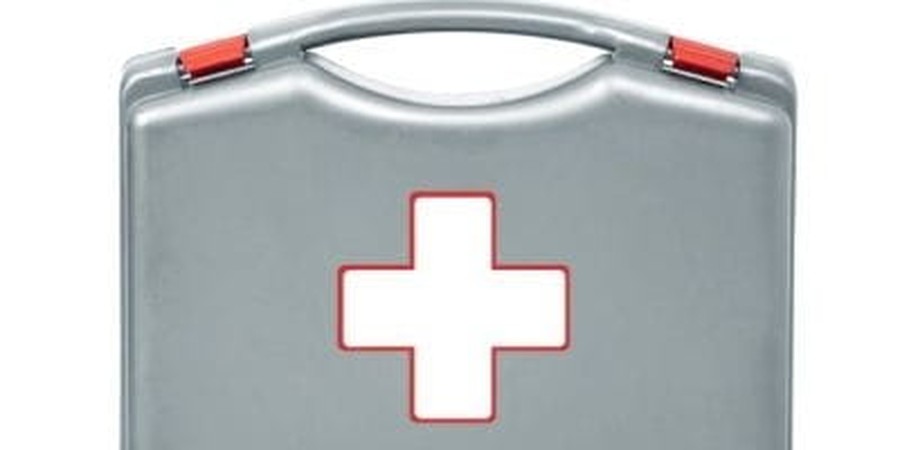 ---
New Jersey Gov. Chris Christie has described the damage in wake of Superstorm Sandy to be "unthinkable." At least 108 deaths from Haiti to Canada have been reported. Across the Eastern Seaboard this morning, victims were beginning the long cleanup and recovery process. Property damage has been assessed somewhere between 10 and 20 billion. In the lives of individuals struck by the storm, the damage is somewhat harder to measure.
"It is beyond anything I thought I'd ever see," Christie said. "It is a devastating sight right now." Survivors battled floods, fires, falling trees in the epic destruction caused by the storm. More than 6 million people remain without power.
In the wake of the devastation, relief organizations raced to offer relief to storm victims. One organization heading for the disaster area is Convoy of Hope, an international relief agency bringing teams and trailers carrying 80,000 pounds of relief supplies. "Our trucks and personnel that left Sunday were pre-staged in College Park, Pennsylvania and are moving into New Jersey now," Jeff Nene, national spokesperson for Convoy of Hope, reports. "The teams leaving today will be headed for the east coast and will be assigned a location when they are closer to the affected area." World Vision is responding with relief supplies from a number of U.S. locations. Heart to Heart International is mobilizing response teams as well as their Mobile Medical Unit to offer medical care and hygiene kits for disaster victims.
Daniel Geraci created the Austin Disaster Relief Network in 2009 after observing the devastation caused by Hurricane Katrina "I was very involved in that and just in a flash I had this idea pop into my head and I believe it was from God," Geraci says. Since its inception, the organization has trained more than 3,000 volunteers in disaster response and brought together more than 150 churches. They are now deploying to help storm victims along the east coast.
It hasn't been an easy road for many relief organizations located in New York City and along the Eastern Seaboard. Tim Reeve, World Vision's Bronx storehouse manager, was among the first to see the four and five feet of water that had flooded their Bronx storehouse, damaging hundreds of badly needed supplies. "Honestly it brought tears to my eyes when I saw it," he says. Hundreds of food and hygiene kits along with several emergency delivery trucks were flooded in the storm.
Spokesperson Mindy Mizell says that many of the supplies were completely destroyed. "The irony of this situation is just painful," she says. "These supplies were meant to help those who have lost power and are dealing with their own flooded homes. And now they're soaked."
The Office of Emergency Management in New York City has appointed The Salvation Army as the city's lead agency for providing food at shelters throughout the city. Major George Hood, National Community Relations Secretary for The Salvation Army in the United States, says that the organization will be working tirelessly to ensure support for victims. "It's clear now that Hurricane Sandy was and continues to be a major and historic storm impacting millions of people," he says. "Residents of the impacted areas can rest assured that The Salvation Army will be with them for the long haul -- providing practical, physical and spiritual support at the areas of greatest need."
For Samaritan's Purse, the Christian relief agency started by Franklin Graham, the situation caused by Superstorm Sandy merits a strong response by the organization and the Christian community. "These people are just devastated and need help," Franklin Graham said on Tuesday."We've already identified four different areas we want to go in," he reported. "We've dispatched three trucks. We've got two we're holding back in reserve to see if there is a greater need that comes to our attention in the next couple days, and then we'd dispatch those trucks. We have hundreds of volunteers that are ready to come."
For Daniel Geraci, observing the tragedy caused by Katrina proved to be a life changing experience. He never forgot what he saw."The first thing that goes through my mind is the emotional trauma that a lot of people are experiencing right now," Geraci says. "It's going to be a lot of people walking around with really no answers and needing a lot of emotional support right now."
Jack Munday serves as international director of the Billy Graham Rapid Response Team. He is one member of a team of individuals deployed to assist victims and help offer physical and spiritual help in the wake of the devastation. "Sadly, it seems that the worst fears were realized and millions of people are now hurting as a result of Hurricane Sandy," he says. "I'm not sure that there are words that can adequately describe the enormity of this massive disaster. We'll do all we can in the face of this catastrophe to offer emotional and spiritual care and the hope and compassion of Jesus Christ."
Get Involved in Helping Storm Victims

Kristin Wright is a columnist and contributing writer at ReligionToday.com, where she focuses on global human rights and religious freedom issues. Kristin has covered topics such as bride trafficking in North Korea, honor killings in Pakistan, the persecution of members of minority faiths in Iran, and the plight of Syrian refugees. She has visited with religious minorities in Pakistan, worked with children at risk in Mumbai's "Red Light" district, and interviewed individuals on both sides of the Israeli-Palestinian conflict. Kristin can be contacted via her website at kristinwright.net or email at [email protected].
Publication date: October 31, 2012