Erin Montgomery
| The Weekly Standard
| Tuesday, April 27, 2004
"ABORT BUSH IN THE FIRST TERM." A group of women on the National Mall displayed a banner with these words during last Saturday's March for Women's Lives, while a throng of fellow abortion-rights demonstrators marched by, nodding their heads in approval. The banner's message couldn't have been more clear, or a more glaring example of sordid wordplay--unless you consider another sign displayed at the march: "KEEP BUSH OUT OF MY . . ."
Led by the ACLU, the Black Women's Health Imperative, the Feminist Majority, NARAL Pro-Choice America, the National Latina Institute for Reproductive Health, the National Organization for Women, and the Planned Parenthood Federation of America, the march featured a lengthy list of speakers. Senator Hillary Rodham Clinton, former secretary of state Madeleine Albright, Gloria Steinem, Whoopi Goldberg, and Ted Turner were just a few of the many proponents of abortion rights who urged the crowd to take back the country and elect John Kerry in November.
When actress Camryn Manheim took the stage during the afternoon portion of the rally, she joked, "CNN [is reporting that this] is the largest march in the history of the universe. Of course, Fox is saying there's no one here." News reports now say that the event drew about 500,000 people, making it one of the largest abortion-rights demonstrations ever held on the Mall. The March for Women's Lives website says the crowd numbered 1.15 million.
But unconfirmed numbers (the U.S. Park Police no longer provide estimates) don't tell the full story behind the marchers. In terms of age, race, and gender, the marchers were diverse, and some were scared. "I spend half my day in class, half doing activist work," Niva Kramek, a sophomore at the University of Pennsylvania and a member of the student group Penn for Choice, said. "I'm terrified of what's going to happen [if Bush is reelected]."
As I made my way through piles of hot pink Planned Parenthood signs and dodged the Texas Mamas for Choice, I stumbled into Brenda Beckett. A 52-year-old from Seattle, Beckett explained that in 1975 she had had an abortion as a 25-year-old married woman. "I haven't regretted it once," she said. What she does regret is the "eight hours of orientation"--doctor going over alternatives, such as adoption--she sat through beforehand. "I never had any children cause I never wanted any," she said. Her husband at the time supported her decision; they are no longer married.
"Even though Bush says he believes in non-intrusive government, he is being intrusive," protestor Priscilla Balch said. An abortion-rights activist since her teens, Balch, 60, is "very upset to see that we're going backwards." John McKenna, a senior at Ohio University, has been a part of other pro-choice marches, though this was his first in Washington. He was raised Catholic and attended an all-boys Catholic high school in Cleveland. He has been able to reconcile his religious upbringing with his pro-choice beliefs, stressing that the march is not just for women.
By and large, the marchers were gleeful and unapologetic, sometimes leading to contradictory acts of protest: parents placed pro-abortion stickers on their newborn babies' clothing, and women went topless as a way to get others to take the cause more seriously. Juxtapose them with the counter-protestors who marched in a dignified manner on Pennsylvania Avenue. Silent No More, a group of women who underwent abortions and regret their decision, almost didn't make it to the march when they were denied a permit to stand on the outer sidewalks of Madison and Jefferson streets, directly across the street from the rally on the Mall.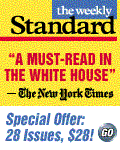 Leading a group of women carrying "I REGRET MY ABORTION" signs, Silent No More co-founder Georgette Forney said, "It's ironic that they are marching to protect women's right to choose and at the same time [are] working to deny us our right to talk about the pain abortion caused us. We are the faces of the choice they promote." After having their permit denied, the women gathered under a permit issued to the Christian Defense Coalition, 16 members of which were arrested when they moved out of their designated area on Pennsylvania Avenue and into the area intended for marchers at Fourth Street and Madison Drive.
Meanwhile, I listened to Forney, 43, tell me about the abortion she had at age 16. She went through a healing process in 1995 and shared her secret with her church in 1998. She also began to correspond with other suffering, post-abortive women over email. Forney says her healing process started with an epiphany. "I came across my old high school yearbook one day. I was holding my yearbook, and it felt like my baby. All of a sudden, I knew she [I just sensed she was a girl] was there. I could feel her spirit, and knew she was awesome."
Erin Montgomery is an editorial assistant at The Weekly Standard.
---
© Copyright 2004, News Corporation, Weekly Standard, All Rights Reserved. Used with permission.