Janet Chismar
| Senior Editor, News & Culture
| Wednesday, May 29, 2002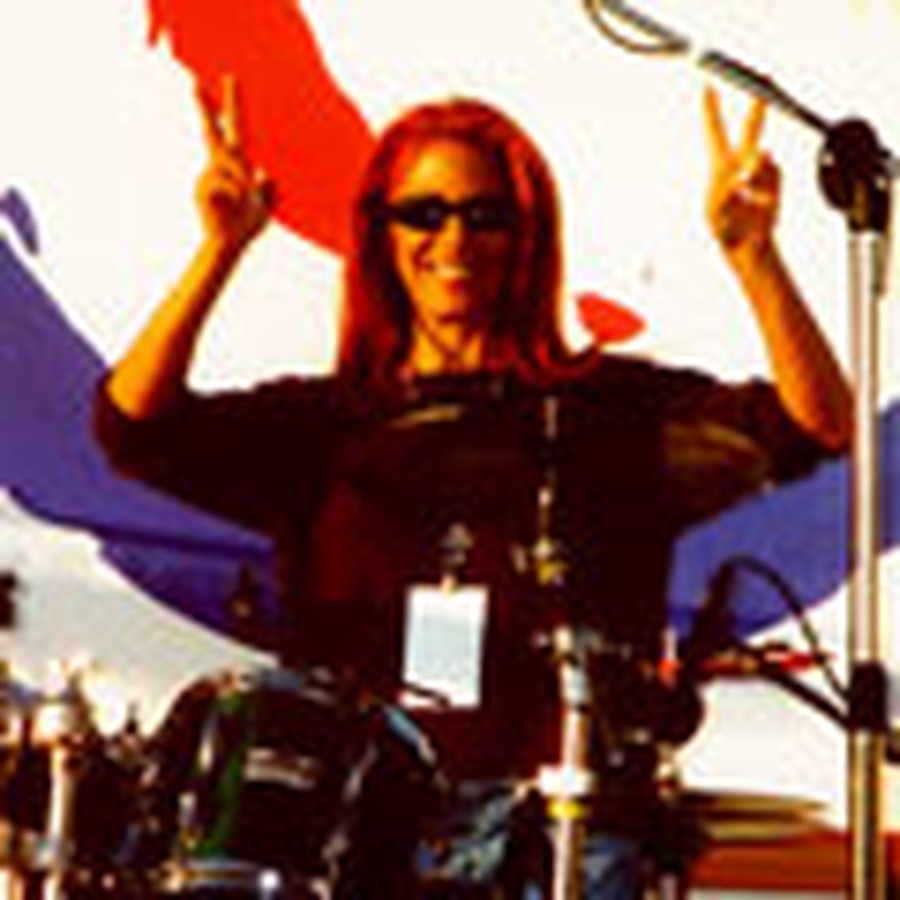 Even in 2002, some people associate Sheila E with the '80s and the artist formerly known as Prince. Her remarkable talent on drums, signature five-inch heels and collaboration with Prince & the Revolution catapulted the sultry beauty into the public spotlight in 1984. Her debut album, In The Glamorous Life, yielded a Top 10 single of the same name, while her sophomore project, In Romance 1600, was released on Prince's Paisley Park label in 1985 and featured the hit single, "A Love Bizarre."
Despite the fame and glamour of her early days, Sheila often felt alone and scared. Childhood abuse and the rigors of road life exacted an overwhelming physical and emotional toll. After a long illness, Sheila was ready to move from the head-knowledge she had of God in younger years, to a heart fully yielded: "When my body shut down, I couldn't walk. I got to the point where I was 85 pounds ... and couldn't eat. My cousin was spoon-feeding me ... and I actually thought I was going to die. I was really scared. It was then that I decided, "You know what, Lord? If you just give me another chance, I'll do whatever you want me to do." I got the Bible and I started reading and I kept it on my chest. I slept with it and never
took it out of my hand for weeks."
We pick up our interview there.

Janet: What happened after you gave Christ control of your life?
Sheila: After that day, God started revealing so many things to me. He showed me why I was the way I was. Our pastor told us that we had to do some studying and everyone had to take a turn teaching Bible study, which forced us to really dig deep. It was at that particular time that God showed me so many things. It was overwhelming. I had put so many things in the back of my head and didn't realize why I was doing certain things.
I finally figured out that I was raped at 5 by a babysitter and molested by cousins and neighbors next door. I remember one time, being at the neighbors' house, and the little boy put glue in a bag and had me sniff glue. Then they'd just, you know, mess with me. I had thrown all that away; I just hid everything in the back of my mind. Another thing, I never wanted a telephone in my bedroom - and any kind of alarm clock had to be really silent - low volume and barely enough to wake me up. The Lord showed me that I didn't want anything to wake me up because that was always the time, when my parents left and I was sleeping, that the guys would come and wake me up and do whatever they needed to do. And I just laid there. Remembering all that blew me away, because I didn't even know why, when something woke me up like a phone, it would really startle me.
Also, after I accepted Christ, I started calling people and I said, "You know what? I'm sorry that I did this or that. I'm really sorry." And He had me continue to call and I'm still apologizing, 10 years later. I wanted to be a good person. It's not that I did anything bad because I wanted to - it was like I was forced to in a way, just to fight back.
Janet: It seems as if you are now using your past hurt to help others. Have you found a good support system and place to grow?
Sheila: Well, back in '93, at Bible Enrichment Fellowship International Church - the pastor is Dr. Beverly Crawford - it was Easter and she had a speaker that day. And he started prophesying and said, "You know what I think? There's someone here that knows that they're a leader" and I was the first one to stand up. I didn't do that by choice either -that was God! Because I didn't want to stand up there saying, "Hey yeah, I'm ready to do it." That was another changing time in my life.
So, yes, I found a good church and my pastor is just wonderful and anointed, and our musical ministry is just incredible. I'm getting the best of both worlds - good Word and good praise and worship. Church is about praise and worship, the foundation. It's totally changed my life. I can't even imagine, when I think about the things that I had done not being a believer, His grace is so amazing.
Janet: What is your latest project musically?
Sheila: Right now, I have a new record out. It came out the day of the bombing, September 11th, and it's called "Heaven." I had barely two weeks to do the record and I went in with one song and that was it. But God orchestrated that because it was supposed to be a smooth jazz record, and it ended up being an inspirational gospel record. God just brought the right people and it was the most fun I've had doing a record in my entire life.

Read Part One: Sheila E: Playing to the Heartbeat of God