20 Christian Podcasts You Should Know About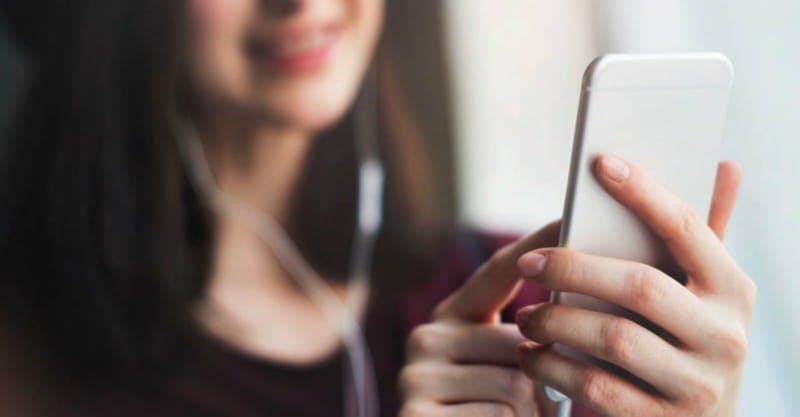 Are you looking to learn something new, deepen your Bible knowledge, listen to more sermons, or explore today's relevant cultural topics through the lens of a Christian worldview? These 20 podcasts do all that and much more! We encourage you to give at least a few of these podcasts a listen and see which ones you may want to include in your daily routine. There is sure to be a podcast (or two!) on this list for everyone, no matter what your interests or what you are looking to focus on this new year in your walk with the Lord.
Photo courtesy: ©Thinkstock/Rawpixel
1. Pass the Mic

"Pass The Mic" is a weekly podcast hosted by "The Witness: A Black Christian Collective." The discussion and interviews, conducted by Pensacola, Fla., pastor Tyler Burns and Jemar Tisby, president of the collective, look at religion, race, justice and culture through the lens of the Bible and the traditions of the black church. One standout episode: "Am I an Evangelical?" — which centered on women and black Christians. Listen on iTunes and Stitcher.

2. Hinge

This new documentary-style podcast features an atheist and Christian in conversation about — who else? — Jesus. The Philadelphia-based friends Drew Sokol, a Christian pastor, and Cory Markum, an atheist writer, successfully crowdfunded this story-based look into the life of Jesus. Before that, they produced a prelude podcast called "Hinge: The Making Of" that quickly hit iTunes Top 20 in Religion & Spirituality. The 10 episodes of their new endeavor are being released from now until March (as of publication of this piece they're five in). Listen on iTunes and Stitcher.

3. Your Daily Prayer

Each weekday morning, the team of women behind iBelieve.com bring you a devotional and prayer through your favorite podcast app to help you start your day in conversation with God. Listen on iTunes, iBelieve.com, or Spreaker.

 

 

4. The Happy Hour with Jamie Ivey

The Happy Hour podcast is hosted by Jamie Ivey, and each week she brings a guest to the show. During the happy hour they will discuss anything and everything just as if you were around the table with your own girlfriends. Jamie loves to connect with women and encourage them as they journey through life. These conversations will make you laugh and cry all in one. The Happy Hour will be something you look forward to each week. You will be encouraged as you listen to other women talk about the simplest things in life to the grandest. Grab a cup of coffee and enjoy the conversations! Listen on iTunes.

 

5. That Sounds Fun with Annie F. Downs

Christian author and speaker Annie F. Downs shares with you some of her favorite things: new books, faith conversations, restaurants, travel stories, musicians not to miss, interviews with friends. Pretty much, if it sounds fun to Annie, you're gonna hear about it. Listen on iTunes.

 

6. Journeywomen with Hunter Beless

Life's a journey we were never meant to walk alone. We all need friends along the way! On the Journeywomen podcast we'll chat with Christian leaders about gracefully navigating the seasons and challenges we face on our journeys to glorify God. Listen on iTunes.

7. Fun Therapy with Mike Foster

Fun Therapy with Mike Foster dives into the horribly messy parts of our stories (with a smile). Each episode features a candid "therapy" session with a key leader, influencer or artist. No talking points. No shameless self-promotion. Only beautiful imperfectness on display as we discover tactics to turn our setbacks into superpowers. Listen on iTunes.

 

8. The Shauna Niequist Podcast

Best-selling author and speaker Shauna Niequist hosts this interview-style podcast featuring personal conversations with leading writers, thinkers and leaders about life, relationships, purpose, family and faith. Authoring popular books like Present Over Perfect, Savor, and Bread & Wine has given Shauna a passionate fanbase, especially among millennial and Gen X women. She frequently headlines national conferences with her insight about living a life of faith and purpose. Listen on iTunes.

 

9. Persuasion by Christ and Pop Culture

In the Persuasion podcast Christian women authors Erin Straza and Hannah Anderson discuss cultural, political, theological, and spiritual issues. Is it possible—even for women—to have meaningful, sometimes heated, dialogue about tough topics? Erin and Hannah believe it is, but wisdom is needed for handling sensitive topics. Listen on Christ and Pop Culture's website. 

10. Risen Motherhood

A weekly podcast for moms. A space to remember we are not alone in our experiences, be challenged to have joy among the chaos, remember grace covers guilt, and seek truth of the gospel above all else. This is a podcast for the imperfect mother, still learning, still growing and still fully recognizing she doesn't have it all together--but comes everyday, to the base of the cross, to seek the one who does. Listen on iTunes. 

11. Tim Keller Sermons Podcast

The Tim Keller Sermons Podcast provides listeners with classic sermons by Tim Keller, the Pastor of Redeemer Presbyterian Church in New York City and New York Times best-selling author of The Reason for God: Belief in an Age of Skepticism, as well as several other books. Listeners can hear the latest sermons and teaching by Keller on many topics. Listen on iTunes.

12. Watermark Audio: The Porch Channel

This podcast is a production of Watermark Community Church in Dallas, Texas. Watermark exists to be and make more fully devoted followers of Christ, looking to God's Word as our only authority, conscience, and guide. Listen on iTunes. 

13. Village Church--Sermons

The Village Church exists to bring glory to God by making disciples through gospel-centered worship, gospel-centered community, gospel-centered service and gospel-centered multiplication. The Village Church has several pastors, the most well-known of whom is Matt Chandler whose teaching is valued by many in the Christian community. Listen on iTunes. 

14. Pray As You Go

Pray As You Go is a podcast to help you not only pray more, but to "become more aware of God's presence in your life," "listen to and reflect on God's Word," and "grow in your relationship with God." To that end, Pray as You Go can be especially helpful when you want to focus on God in those brief moments between your house and your office, during a study break, or whenever you have a few moments. The podcast includes Scripture, music, and questions for reflection. Listen on the Pray As You Go app. 

15. Relevant Podcast

Since 2005, the award-winning RELEVANT Podcast has covered faith and culture like no one else. Join the team behind RELEVANT magazine as they discuss everything from the poignant to the random, all with a hilarious twist. There are thought-provoking interviews with leaders, influencers and artists, and occasional in-studio performances as well. Listen on iTunes.

16. Ask Pastor John with John Piper

John Piper, the founder of DesiringGod.org, the chancellor of Bethlehem College & Seminary, and former pastor of Bethlehem Baptist Church, is one of the most influential Christian figures. His teaching and sermons are listened to by thousands, and now you can listen to Piper's sermons and teaching in podcast form. Listen on iTunes.  

17. The Briefing with Albert Mohler

Albert Mohler, the president of the Southern Baptist Theological Seminary, is a revered theologian and Christian leader with great influence. In his podcast, Mohler gives Christians an insightful look into the culture from a biblical perspective. Mohler describes the podcast as "A daily analysis of news and events from a Christian worldview." Listen on iTunes. 

18. The Phil Vischer Podcast

Phil Vischer is the creator of the popular children's Bible show VeggieTales. In this podcast, Vischer is joined by co-host Skye Jethani, the senior editor of Christianity Today's Leadership Journal to discuss pop culture, media, theology, and what it means to live a Christian life in a secular culture. These may be serious subjects, but Vischer and Jethani throw in a good bit of fun. Listen on iTunes. 

19. Bible Answer Man

Hank Hanegraaff, known as the "Bible Answer Man," gives sound, biblical advice and answers to all your toughest biblical questions. How do you explain the passage of Scripture that says Jesus descended into Hell? What do you do if you are required as a Christian business owner to serve a same-sex wedding? How does the Bible measure up with science? These are just a few of the many questions Hanegraaff discusses and to which he adds a clear, biblical perspective. Listen on iTunes. 

20. 5 Minutes in Church History

Are you looking to learn more about church history? In this weedly podcast Dr. Stephen Nichols you will be offered an easy introduction into the history of the church. Although the podcast is brief, you are sure to learn a lot, and the lessons from church history just may give you greater clarity for the present. Listen on iTunes.