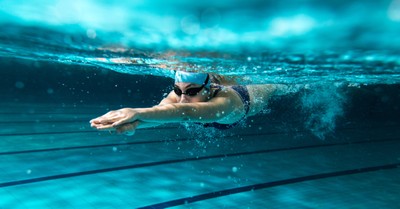 During the Senate Judiciary Committee hearing on "Protecting Pride: Defending the Civil Rights of LGBTQ+ Americans" this week, former NCAA swimming standout Riley Gaines argued that comments from the president of the far-left Human Rights Campaign about Serena Williams were not accurate.
HRC President Kelley Robinson recently said Williams could beat men in a game of tennis during the hearing.
"There's been this news article about men that think they can beat Serena Williams in tennis," Robinson said. "And it's just not the case. She is stronger than them."
But Gaines, a 12-time All-American swimmer who tied with transgender swimmer Lia Thomas in 2022, said in response: "Both Serena and Venus lost to the 203rd ranked male tennis player," Fox News reports.
Here are three takeaways from Gaines' testimony: