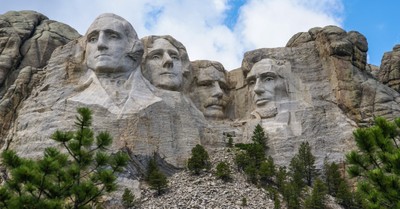 Today's federal holiday was established in 1885 in recognition of President George Washington (whose birthday is on February 22) and was later expanded to include Abraham Lincoln (whose birthday is on February 12) and eventually all presidents. However, presidential historian Alexis Coe claims in the New York Times that our first president "would hate Presidents' Day." I will summarize her argument into three assertions.
The first is ironic: while we celebrate our presidents today, no president was actually born on February 20. The second is more practical: several states don't recognize this day at all and many do so only sparingly, with Southern states typically omitting Lincoln from their observances. A third assertion is especially relevant, however: "The president, senators and representatives ... serve at the American electorate's pleasure, and not the other way around."
In other words, the more we depend on a single person to lead and protect our nation, the more we slide from democracy into demagoguery. As we will see, this is a principle of special relevance to evangelical Christians today.