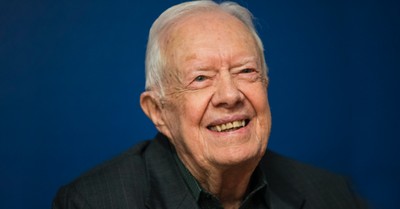 In the wake of the announcement that former President Jimmy Carter will spend his remaining days at home, political observers have reappraised different aspects of his presidency. By any objective measure, Carter's Presidency was one of the most difficult in American history. In July 1979, Carter's administration put him in a pinch by prematurely announcing he would give a televised speech addressing the energy crisis.
Washington panned the speech, accusing Carter of blaming the American people for his administration's failures. Some Americans received the speech warmly, and his approval rating jumped by eleven points. History, though, has not been kind to the speech, viewing it as a harbinger for the coming beat down he would take in the election of 1980.
As Carter sought to diagnose the problem at the heart of American life, he blamed Washington, but recognized that what happened there was a symptom of the disease in the rest of America. Carter said, "In a nation that was proud of hard work, strong families, close-knit communities, and our faith in God, too many of us now tend to worship self-indulgence and consumption.