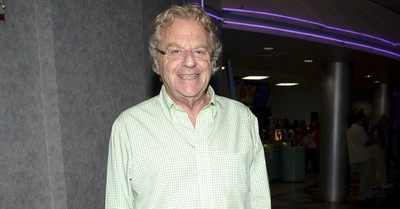 Famed—and infamous—talk show host Jerry Springer died yesterday at the age of seventy-nine after a brief battle with pancreatic cancer. Jene Galvin, a family spokesperson and longtime friend of Springer's, recalled how "Jerry's ability to connect with people was at the heart of his success in everything he tried, whether that was politics, broadcasting or just joking with people on the street who wanted a photo or a word."
Chances are, however, that most will remember Springer in a different light.
As Neil Genzlinger describes, Jerry Springer "went from a somewhat outlandish political career to an almost indescribably outlandish broadcasting career with 'The Jerry Springer Show,' which by the mid-1990s was setting a new standard for tawdriness on American television, turning the talk-show format into an arena for shocking confessions, adultery-fueled screaming matches and not infrequent fistfights."
So which was the real Jerry Springer? The answer seems to have been a bit of both.