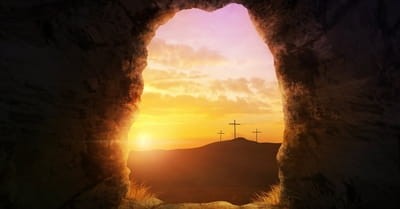 There has been considerable controversy over the differences between Matthew, Mark, Luke, and John and their respective descriptions of what happened on Easter Sunday morning. But the differences are not discrepancies. In other words, all four accounts, in my opinion, are complementary and perfectly compatible with one another. When we compare and align the four gospel accounts of the resurrection of Jesus, we derive the following ten truths.
1.The women who witnessed the crucifixion were committed to caring for Jesus
The first thing of importance for us to note is the commitment of several women who had witnessed the crucifixion and had helped in the burial of Jesus. They agreed to return on Sunday morning, after the Sabbath, to finish preparation of his body. Two women in particular, Joanna and Susanna, already had in their possession the spices needed to anoint Jesus (Luke 23:55-24:1). Early on Sunday morning, Mary Magdalene, the other Mary, and Salome went to the market to purchase additional spices with which to anoint and prepare Jesus' body. These spices were used to offset odors that resulted from decomposition.
The fact that they agreed to return to the tomb on Sunday indicates that they had no expectations of an immediate resurrection of Jesus from the dead.
Get your FREE Easter Guide here. Have encouragement delivered straight to your inbox!
Photo Courtesy: thinkstock