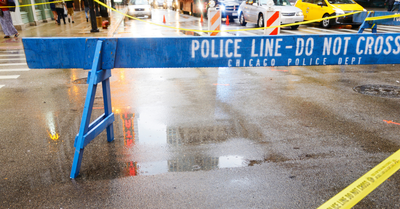 Chicago's mayor says the city's weekend problem with downtown violence and crime can only be fixed by parents instilling values in their children at home. Hundreds of teenagers and young adults gathered downtown over the weekend, including at the city's famous Millennium Park, where some engaged in "reckless and disruptive behavior" and were arrested, Chicago police told Channel 5.
Nine adults and six children were arrested late Saturday night. Two tweens in the middle of a large crowd around State and Madison streets were shot. A 14-year-old boy was shot at 31st Street Beach during a similar gathering on Friday.
Cars were damaged on both evenings. Channel 5 said it pulled its TV crew from the area due to fears for the employees' safety. Police were outnumbered, the station said.