11 Christian Celebrities You Should Know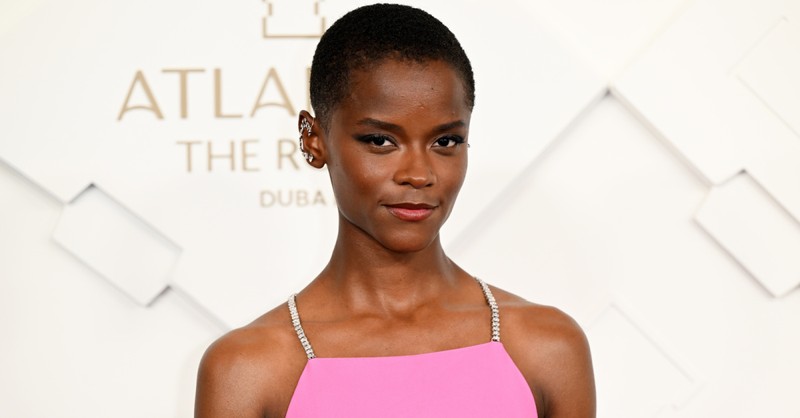 Hollywood and celebrity circles can often be places where Christian faith and viewpoints seem unwelcome, but that hasn't kept Christians out of the limelight. Despite perhaps being in the minority, celebrity Christians are out there, and many are not afraid to be vocal about their faith.
These 11 are only a few of the many Christians who are using their talents along with expressing their faith. Whether in films, on television shows, or in sports, these individuals are making an impact for Christ.
Photo courtesy: ©Getty Images/Jeff Spicer/Stringer
1. Tim Tebow

One of the most well-known Christian celebrities of our time is Tim Tebow. Never shy about sharing his faith, Tebow often says that honoring God and loving others is more important than any success he may achieve in sports. Tebow, who had brief stints in the NFL and then as a minor league baseball player, is now retired from professional sports. He is the founder of the Tim Tebow Foundation which helps children with disabilities receive medical care. He is also involved in Night to Shine, an event that provides a special evening for children and teens with disabilities.

In 2022, Tebow released a faith-centric book called Mission Possible, which aims to help people find their God-given purpose in life.

Photo courtesy: ©Getty Images/Scott Halleran/Staff

2. Carrie Underwood

Award-winning country singer Carrie Underwood is known for her hit songs "Jesus Take the Wheel" and "Something in the Water," but she is also candid about her faith. Over the years, Underwood has highlighted the importance of faith in her life, career and marriage.

In a 2020 with I Am Second, Underwood and her husband, Mike Fisher, shared how God carried them through after Underwood had three miscarriages.

One night, after falling pregnant for the fifth time following her three miscarriages, Underwood became overwhelmed with the feeling that she was going to miscarry for the fourth time. In her despair, she recalled turning to God to have a serious and honest conversation.

"And I just had an honest conversation with God," she said in the interview. "And I told Him how I felt. I was hurt. I was a little angry. Of course, you feel guilty for being mad at your Creator. And I told Him I needed something. ... We needed to have a baby or not ever, because I couldn't keep going down that road anymore."

After this moment of vulnerability, Underwood went to the doctor and learned the pregnancy was going well.

"We were like … 'This is Jacob," Underwood recalled thinking when she and Fisher saw their baby in an ultrasound.

The Jacob of the Old Testament, Fisher notes, "wrestled with God through the night and he wouldn't let go until he got his blessing."

"We weren't demanding that He give us His blessing. We were just being honest with Him. Jeremiah 29:13 says, 'You will seek Me and find Me when you seek me with all your heart.' It's so true."

"So many times, you're on the mountaintops and things are great. And sometimes those are the hardest times because you don't feel like you need God. And then you go through the valleys and you actually really seek Him and His will. That's when you learn and grow and He changes you. He changes our marriage for the better. We were able to kind of work through our faith together like we've never done before," Fisher added.

Jacob Fisher was born on January 21, 2019.

In 2021, Underwood's faith was again on display when she released a gospel album called My Savior.

"I'm lucky enough that I feel like I've been making spiritual music along the way in my career. I love the sassy stuff, and I love to get an attitude and get dressed up and do all that stuff. But it's so nice to be able to sing songs like this. It's such a great time to just really slow down and be super intentional about what I'm doing. It's not about the bigger, better thing. It's about the smaller thing, the thing that's inside of me," Underwood told the Associated Press when talking about the album.

The album, which includes contemporary takes on classic hymns such as "Great Is Thy Faithfulness," "The Old Rugged Cross" and "Amazing Grace," debuted as number 1 on the Billboard Country and Christian Charts. At its height, it also took the number 4 spot on the Billboard 200 chart.

Underwood's My Savior album is a companion to her Christmas album, My Gift.

Photo courtesy: ©Getty Images/Matt Winkelmeyer/Staff

3. Ben Zobrist

Ben Zobrist, who won his second World Series title with the Chicago Cubs last baseball season, knows that to be a Christian athlete is a high calling.

"We know that as a Christian athlete, people are watching, and so we want to be the best example we can be and show that we are different – that Christ has changed our lives," Zobrist said in 2013. "But at the same time, I want people to know that grace is for everyone. We all need grace. We all need Christ."

Zobrist's wife, Julianna, is also a Christian celebrity and uses her musical talent to glorify God.

Photo courtesy: ©Getty Images/Dilip Vishwanat/Stringer

4. Kathie Lee Gifford

Kathie Lee Gifford is a well-known daytime television host. She is best known for her work on the show Live! with Regis and Kathie Lee and is not afraid to share her faith even on screen. When Gifford's husband Frank passed away in 2015, she told the hosts of the Today Show how important the couple's faith was in their lives.

"That's what I had prayed, that the Lord would take him the way he wanted to go. And so I thank the Lord for that, for his grace to us as a family. And I pray his grace on all of you as well," Gifford said.

In 2020, Gifford starred in the film Then Came You, which tells the story of a widow, Annabelle, who travels to Scotland for a fresh start. Once there, she meets a widower, Howard, going through a similar process. Together, Annabelle and Howard help each other heal and grow.

While the film was not explicitly faith-based, Gifford, who made Then Came You with fellow TV host Craig Ferguson, told Christian Headlines that she hoped the film would appeal to Christians and non-Christians. She emphasized that while she works in a secular field, her faith is always present in her life and work.

"In Him I live and move and have my very being. Everything I do is spiritual, even though I work in a so-called secular field in a secular world … I hope [people will] open up their hearts to say, 'Wait a minute, where are the Annabelles and the Howards in my life – that I can be a witness to? That I can express the love of God to, that I can shine a light on the truth of Scripture?' – not preaching at them, but loving them into the kingdom. That's what I'm hoping my Christian friends will come away with."

Photo courtesy: ©Getty Images/Paul Archuleta/Stringer

5. Kirk Cameron

Actor and outspoken Christian Kirk Cameron has starred in many Christian films, including the Left Behind series, Fireproof and Saving Christmas. He and his wife have six children. Throughout his life, Cameron has worked closely with evangelist Ray Comfort and has a sister, Candace Cameron Bure, who is also a Christian celebrity.

In recent years, Cameron has also become politically outspoken.

In 2021, he hosted a 100-day "American Campfire Revival," where he invited his social media followers to pray with him for the United States.

As Christian Headlines previously reported, Cameron started the 100-day revival after the then-newly elected President Joe Biden released his administration's 100-day plan.

The American Campfire Revival focused on Biblical discussions and national unity.

"Make us a Godly nation once again so that we can be a blessing to You and shine the light of Jesus out to the whole world. We pray that You would revive our nation and that You would set those in our civil government free from the captivity that comes from pride, greed, selfishness, and a lust for power," Cameron prayed in one of the revival videos posted to social media.

Photo courtesy: ©Getty Images/Rick Diamond/Staff

6. Chip and Joanna Gaines

Chip and Joanna Gaines, the stars of the popular HGTV show Fixer Upper, are known not just for their amazing renovation and design skills, but for their faith. The couple, who are outspoken about their faith, are no strangers to controversy. In 2016, the couple came under fire for attending a church that ascribes to biblical views on homosexuality. Then in 2021, the couple was called out for a donation they made to Chip's sister Shannon Braun's political campaign. Braun was running for a spot on the board of the Grapevine-Colleyville Independent School District. She is reportedly outspoken about her opposition to Critical Race Theory, which led many to characterize the Gaineses' donation as malicious.

The final episode of Fixer Upper on HGTV aired in 2018, but in 2020, the couple announced the launching of their own Magnolia Network. Fixer Upper was rebooted for the Magnolia Network, which launched in 2021.

Photo courtesy: ©Getty Images/Larry Busacca/Staff

7. Chris Pratt

You can read Pratt's amazing story of coming to faith here. Although achieving status as an A-list celebrity, Pratt ultimately prioritizes his faith and family

In 2014, Pratt recalled his faith growing when his son, Jack, was born nine weeks prematurely.

"We were scared for a long time," Pratt told People magazine of the time Jack spent in the Neonatal Intensive Care Unit after he was born. "We prayed a lot," he said.

"It restored my faith in God, not that it needed to be restored, but it really defined it," the Guardians of the Galaxy star added. "The baby was so beautiful to us, and I look back at the photos of him and it must have been jarring for other people to come in and see him, but to us he was so beautiful and perfect."

Since Jack's birth, Pratt and his then-wife Anna Faris have gotten divorced. Pratt is remarried to Katherine Schwarzenegger. Pratt and Schwarzenegger also have a child together.

In 2021, Pratt came under fire for thanking Schwarzenegger for giving him a healthy baby girl in a social media post.

He wrote, "Guys. For real. Look how she's looking at me! I mean. Find you somebody that looks at you like that!! You know!? We met in church. She's given me an amazing life, a gorgeous healthy daughter, she chews so loudly that sometimes I put in my earbuds to drown it out, but that's love!"

What was meant as a sweet post on Instagram, however, turned sour when people began questioning the mention of his "gorgeous healthy daughter." Many saw this as a slight to his ex-wife and son, who was born with complications.

The ordeal was seeming taxing on Pratt's mental health. In an Instagram story not long after the backlash, Pratt revealed that he was feeling "upset and depressed."

"I went to bed last night really kind of upset and depressed," Pratt said. "And I woke up feeling crappy, and I didn't want to work out."

"I knew though that if I put on my Christian music playlist, and I got out of the woods and ran that I'd feel better, but I just didn't want to," he continued. "And I did it anyways and, gosh, was I right. It felt amazing. I got out of the woods, got my blood pumping."

He then encouraged Christians to spend time with God when they are feeling discouraged.

"Get some exercise, maybe listen to some good worship music and or maybe get the word in because it really helped me this morning," he concluded.

Photo courtesy: ©Getty Images/Christopher Polk/Staff

8. Patricia Heaton

Actress Patricia (Patty) Heaton who starred on Everybody Loves Raymond and The Middle, shared in a 2017 interview how she had to learn to trust the Lord in her acting career. She also opened up about her involvement in missions work.

"Being an actor can be an intense, unstable experience. You'll be the big thing for a while and then the crowd moves on from you and goes on to the next big thing. If that's your identity, you're going to be in for a really hard fall. It reminds me that God is the one who opens these doors. It's not that I don't work hard. You have to be really good at what you do. You have to show up and do your best, but the rest is up to God," she said at the time.

Since then, Heaton has continued to open up about her faith. In 2019, Heaton boldly encouraged Christians to push back against the commercialization of Christmas and remember that Jesus is the reason for the season. In 2020, she dipped her toes in political commentary by urging Christians to be ready for "an onslaught of arrogant pronouncements based on breathtaking ignorance of religion in general, Christianity specifically and Catholicism in particularly by people who wouldn't recognize God if He bit them on the bum" on social media. Heaton, a professing Catholic, was seemingly referring to the then-upcoming nomination of Judge Amy Coney Barrett to the Supreme Court.

In 2021, Heaton again took to social media to encourage Christians feeling lost in our fallen world. She wrote, "If you're a commonsense person, you probably don't feel you have a home in this world right now. If you're a Christian, you know you were never meant to."

Photo courtesy: ©Getty Images/Phillip Faraone/Stringer

9. Stacey Dash

Actress Stacey Dash is vocal about her Christian faith and her conservative politics, the latter of which has gotten her in some sticky situations in Hollywood. She has said her acting opportunities have been limited due to her beliefs, but she remains confident that God is with her.

"I know that this is what God wants me to do," she said, adding, "God tried to teach me lesson after lesson after lesson, and it wasn't until I finally got beat down to the ground that realized that, you know what? I have to let go. I owe it to God to be a woman of faith, a woman that fears the Lord, a woman that loves the Lord and a woman that trusts the Lord."

Photo courtesy: ©Getty Images/C. Olivera/Stringer

10. Reba McEntire

Country singer Reba McEntire knows that all her career success is due to God. "I ask for guidance, I ask the Lord to give me wisdom when I speak, when I think, and I always try to be positive and say nice things, and it gives me strength throughout every minute and every day," she has said.

McEntire also credits God for giving her the strength to get through a tough divorce. "I prayed every day [for God] to help me have the strength to move one foot in front of the other to continue on with what I'm supposed to be doing and why He put me on this Earth in the first place," she said.

McEntire has released many Christ-centric songs throughout her career, including "There Is a God," "Back to God," and her rendition of "How Great Thou Art." In 2017, she released her album Sing It Now: Songs of Faith & Hope, and in 2022, she released the album, My Chains Are Gone: Hymns & Gospel Favorites.

Photo courtesy: ©Getty Images/Mike Coppola/Staff

11. Letitia Wright

Black Panther star Letitia Wright has been outspoken about her Christian faith since the moment she arrived in Hollywood.

In one stunning moment, Wright used her 2019 Rising Star BAFTA acceptance speech to thank the Lord for her career.

"I identify myself as a child of God and I can't get up here without thanking God," Wright started her acceptance speech by saying.

"A few years ago, I saw myself in a deep state of depression and I literally wanted to quit acting. The only thing that pulled me out of it was God, my belief, my faith and my family, and an email from BAFTA asking me to become part of the BAFTA Breakthrough Brits."

"I was like, 'Let me try again,'" she added.

Before Black Panther, Wright had limited success in films, landing only four films and a handful of limited appearances on TV between 2011 and 2018.

The outspoken Christian actress ended her speech by thanking God one more time and encouraging those going through a rough patch to have faith.

She said, "I want to thank God, my family, my team. I want to thank everybody who said yes to me, that gave me a chance, and just saw my talent and saw what God placed in me."

Wright then charged, "I want to encourage young people. You don't have to be young, you can be any age, but I want to encourage you – anyone going through a hard time, God made you and you're important."

"There might be some of you here who might be going through a hard time. I just want to encourage you and God loves you. Just let your light shine," she concluded.

Photo courtesy: ©Getty Images/Jesse Grant/Stringer

Editor's Note, March 29, 2022: This piece was originally written by Veronica Neffinger in 2017, but has been updated.