Jamie Dean
| WORLD News Service
| Monday, October 22, 2012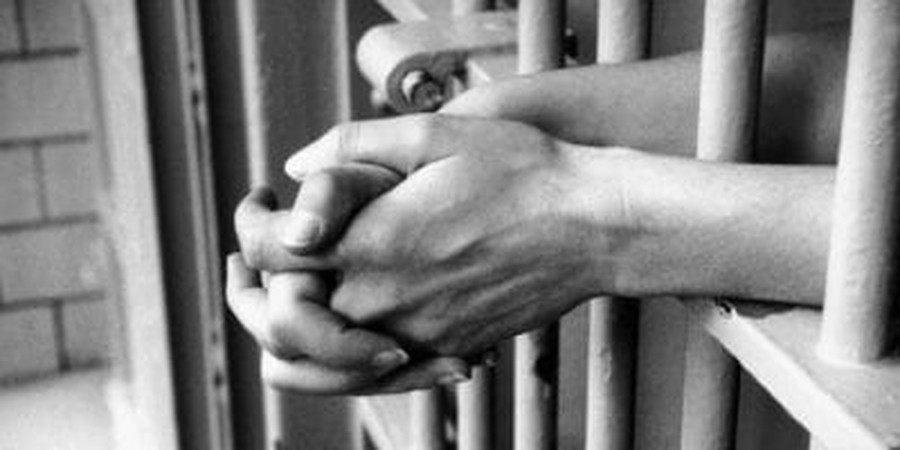 ---
(WNS) -- When Iranian authorities released condemned pastor Youcef Nadarkhani from prison on Sept. 8, Mervyn Thomas of Christian Solidarity Worldwide (CSW) compared the moment to an account in Acts 12: As church members prayed for Peter's release from jail, the apostle (delivered by an angel) suddenly knocked on the door. The Christians were so surprised they nearly didn't answer.
"I believe it's no coincidence that Pastor Nadarkhani was released as people around the world were praying for him," Thomas told supporters. "What a result … and such an unexpected one at that!"
The unexpected result evoked celebration around the world for the 32-year-old pastor, husband, and father of two sons. Nadarkhani had spent more than 1,000 days in a prison in Rasht, and faced a death sentence for apostasy against Islam. Millions supported him through a Twitter campaign, and Christians worldwide prayed for his freedom.
In a letter published 11 days after his release, Nadarkhani thanked supporters and assured them: "The Lord has wonderfully provided through the trial. … As the Scripture says: 'He will not allow us to be tested beyond our strength.'"
Less than 130 miles away, another Iranian pastor faces a severe test of strength: Behnam Irani, 41, is serving six years in a prison in Karaj for so-called actions against the state. His alleged crimes include pastoring a group of converts and sharing his Christian faith with Muslims.
The pastor is languishing. In mid-August, CSW reported that Irani was suffering from severe bleeding due to a stomach ulcer and a colon disorder. Sources told the group that prison authorities beat the pastor during the early days of his imprisonment, and that he now struggles to walk.
By late September, the Minnesota-based Present Truth Ministries reported that officials had denied Irani adequate medical care (including potentially live-saving surgery), and that the pastor was vomiting blood. Without intervention, advocates fear the husband and father of two young children could die within a few months.
Irani's plight underscores a painful reality in dozens of countries worldwide: For every Nadarkhani released, many more remain imprisoned or persecuted for their Christian faith. That reality offers particular potency to the International Day of Prayer for the Persecuted Church — slated this year for Nov. 11.
On the eve of the annual event, it's challenging to grasp the persecution hounding many Christians worldwide. Indeed, Open Doors USA — a California-based advocacy group — publishes an annual list of 50 countries with the worst records on persecution.
But in a brief look at a handful of countries, a common theme emerges: In a year of answered prayers, the suffering remains steep, the need for prayer remains sharp, and the faith of many persecuted Christians remains strong.
In Iran, advocacy groups aren't the only ones reporting Christians' suffering. In late September, two human-rights experts from the United Nations reported that Iranian authorities were intensifying their clampdown on evangelical churches.
Ahmed Shaheed, the UN special rapporteur on human rights in Iran, estimated that Iranian authorities arbitrarily arrested and detained more than 300 Christians since June 2010. Shaheed said "scores of Christians" remained in jail "for freely practicing their religion."
Advocacy groups believe that number is far higher. CSW reported a "steep rise" in persecution against religious minorities in Iran during 2011 and 2012. The list of developments include: "waves of arrests and detentions; regular raids on church gatherings; harsh interrogations; physical and psychological torture (including demands for recantations of faith and for information on the identities of fellow Christians); extended detentions without charge; violations of due process; convictions for ill-defined crimes or on falsified political charges; and economic targeting through exorbitant bail demands."
The group also noted "a proliferation of anti-Christian rhetoric from senior official figures" and "a systematic infiltration of church networks" by Iranian authorities.
Though Iranian authorities officially recognize some churches, other congregations meet off the grid in smaller house churches. Mansour Borji — an Iranian pastor based in London — says one Iranian Christian describes the house church movement "like a James Bond movie — how they are careful about their communication, how they switch meeting places, how they turn off their phones, how they take out their SIM cards."
Still, Borji — who leads the 300-member Iranian Christian Fellowship in London and works with advocacy group Article 18 — says troubles plague both house churches and official churches.
He attributes the growing aggression to a public speech in October 2010 by Iranian Supreme Leader Ayatollah Khamenei. The country's top Muslim cleric declared that Iran's enemies were spreading Christianity to weaken Islamic society. Three months later, Morteza Tamadon — the governor of Tehran — said evangelical Christians had inserted themselves into Islam "like a parasite."
Since then, Borji says arrests of Christians have "skyrocketed." Many don't share their cases publicly because of threats by Iranian authorities. Borji says the harassment includes authorities forcing churches to close, confiscating church property, closing mid-week Bible studies, shuttering Sunday schools, and confiscating and destroying Bibles and other Christian literature: "It's an attempt to suffocate the church."
Despite the worsening crackdown, Borji says that house-church networks report growth, including increasing numbers of converts. If Bibles aren't available, some churches rely on satellite television for Christian teaching. And they also welcome visitors, despite the risk of spies, he says: "Many people do not let that fear paralyze them."
Fear also isn't paralyzing some Christians in Syria, perhaps one of the scariest places on earth over the last 18 months. A brutal civil war has pitted rebel groups against the regime of dictator Bashar al-Assad, and has killed as many as 30,000 people. The Syrian Observatory for Human Rights reports that at least 21,000 of the dead were civilians.
Some Christians — who once enjoyed a measure of freedom in Syria — have reported growing aggression by militant groups that may view them as loyal to Assad (see "Syria's pain," Sept. 8, 2012).
In early October, a Syrian pastor wrote an email to Open Doors USA describing the deteriorating situation for both Christians and non-Christians. He described millions forced from their homes, many sleeping outdoors, others mourning the loss of loved ones, and refugees living without access to shelter, clean water, power, food, and medical care.
"I can cry like Nehemiah because the walls of our cities are burnt and the people in great trouble and disgrace," the pastor wrote. "I can weep like Jeremiah because of the intensity and the spread of evil. I can mourn like David because of the indiscriminate brutal killing of innocent people, children, women, elderly, youth."
But the pastor said despite the dangers, churches remain determined to extend the gospel and to offer aid to neighbors as they're able: "While we can see and sense the evil powers spreading a dark cloud over the country, closing the door for the light of hope, we still trust our all-sovereign God 'who always leads us in triumphal procession in Christ.'"
The procession continues in Egypt as well. While Christians have faced challenges in the Muslim nation for years, they also enjoyed a measure of security under ousted President Hosni Mubarak.
With a newly elected President Mohammed Morsi — a member of the Muslim Brotherhood — Christians worry that some of their freedoms could recede, and they note the Muslim Brotherhood motto: "Allah is our objective; the Prophet is our leader; the Quran is our law; Jihad is our way; dying in the way of Allah is our highest hope."
They also point to spurts of violence against Christians, including last year's "Maspero Massacre," when the Egyptian army opened fire and used tanks to plow down Christians protesting the burning of a church in Cairo. The crackdown sparked a riot that spread across the city and killed 27 — mostly Coptic Christians.
During recent protests in Tahrir Square over the offensive film Innocence of Muslims, demonstrations reached Kasr el Dobara, the largest evangelical church in the Middle East. Though no worshippers were inside, staff and other workers donned gas masks during a hail of gas bombs outside.
In an email interview, assistant pastor Nagi Said suggested the attack was spillover from the larger demonstrations, and not initially directed at the church. Still, he confirmed that the gas attacks lasted into the early hours of the next morning, though no one was hurt.
In other parts of Cairo and beyond, Christian persecution takes a more systematic form: For example, thousands of Christians live in grinding poverty in the city's garbage districts, with little chance to progress.
Christian groups like Stephen's Children (SC) continue to work with the poorest Christians in the city, as I saw this spring during a visit to the destitute garbage village of Helwan. SC workers went door-to-door in a neighborhood of shacks and single-room homes with dirt floors, sharing Bible stories with children and learning about each family's needs.
A nearby learning center helped Christian children develop reading skills, and offered critical nutrition in a region where residents earn small bits of money by selling garbage. One weekday morning, I visited with an SC nurse as he cleaned out the ears of a small girl and nursed open wounds. "This is probably a first for her," he said before giving her a clean pair of pink flip-flops.
The work continues despite the difficulties in the country. The group's founder — known as "Mama Maggie" across Egypt — didn't dwell on the uncertainties during an interview shortly after she washed a steady stream of street children's feet this spring. "Every ministry has its challenges — serious ones. But greater is the One who is in you than the one who is in the world," she said.
And she noted that Christians in Egypt have known suffering before: "We are very happy that we are the fruit of the prayers of the martyrs and their seeds. So it's our turn to do something before we leave."
Beyond the Middle East, Christians are taking their turns at service despite immense pressures and violence. Every Sunday morning, Christians across northern Nigeria return to churches, despite regular attacks by a vicious Islamic group that often massacres dozens at a time. The group has demanded that Christians leave the region or face extermination.
In Sudan, Christians are still fleeing aggression by their own government in a campaign that has killed thousands.
In Pakistan, Christians are waiting to hear the fate of Rimsha Masih, a 14-year-old girl who initially faced a possible death sentence for allegedly burning the Quran. (A police investigation reported that a Muslim cleric framed the girl.)
And in India, the Evangelical Fellowship of India reports relentless persecution against Christians in northern regions, particularly Orissa. The organization reported a series of beatings and severe harassments against Christians and pastors by Hindu mobs during the month of September.
The list could continue, but groups promoting the International Day of Prayer for the Persecuted Church emphasize that prayer is an invaluable help to Christians facing serious challenges.
"The first thing that people in this situation ask for isn't activism or advocacy," says Iranian pastor Borji. "It's prayer."
Borji says Christians often ask for protection against violence, but they also ask for prayer to remain faithful under pressure, and the ability to continue their service. Jerry Dykstra of Open Doors USA agrees. "They don't necessarily pray for the persecution to go away," he says. "They pray for faith that is unwavering."
c. 2012 WORLD News Service. Used with permission.
Publication date: October 22, 2012