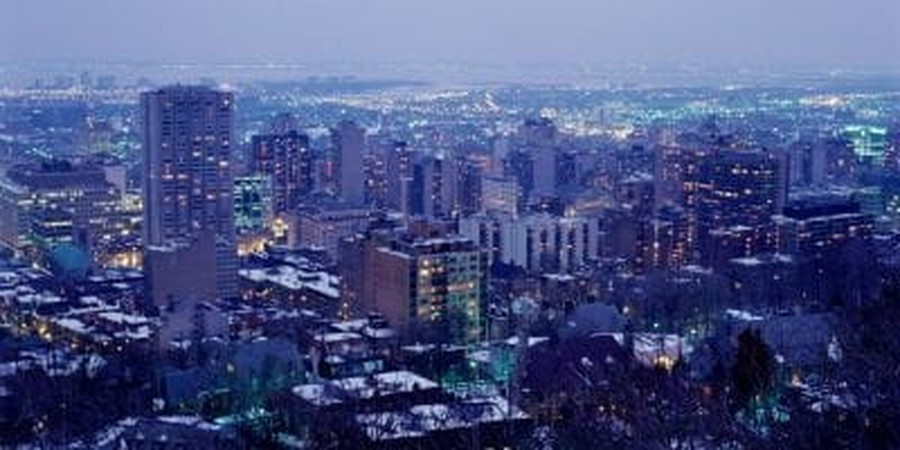 ---
(WNS)--Jackie Moffitt calls herself a "scaredy-cat." The Georgia-born, white-skinned, dark-haired executive director of the Women's Center of Northwest Indiana never planned to work in Gary, Ind., a city infamous for crime and murder. "I would run my tires bald to not get off at Grant, Burr, or Broadway," she says of the three interstate exits for Gary.
Yet here she stands, checking in on the remodeling progress of her organization's new Gary branch, housed on the bottom of a multistory brick building recently converted into apartments. With a historical hammered tin ceiling and suspended venting, the new pregnancy resource center sits in the heart of downtown, catercornered to the Gary Fire Department.
"This is the first pro-life organization to come into Gary. You're standing in it," says Moffitt, 53.
Gary is known not just as the hometown of late pop star Michael Jackson but as an impoverished and dysfunctional city. For five miles on Broadway, the main artery from downtown, half the shops are boarded up or empty, with broken windows and permanently locked gates. The mayor claims the true jobless rate is between 30 and 40 percent.
In the '90s, Gary earned the title "Murder Capital of the United States" for its homicide rate. Crime has fallen since then, but the city still recorded 55 violent deaths last year. More deaths occur at the Friendship Family Planning Clinic of Indiana, an abortion facility long in town. A Gary Planned Parenthood does abortion referrals. As in other cities, these facilities target African-American girls and women, whose abortions disproportionately account for a third of the U.S. total.
For the past several years, members of the pro-life movement have focused on planting pregnancy centers in urban settings to counter the work of abortionists. They have found the work arduous to launch and difficult to sustain. The effort in Gary has been no exception so far, but Moffitt and her co-laborers are staunchly determined to help preserve this city's future.
Some Gary women, unexpectedly pregnant and unsure what to do, currently travel as far as 12 miles to an outside Women's Center branch. There they get a free ultrasound and advice from pro-life counselors who hope they'll keep the baby or place it for adoption. The long drive is a likely deterrent for women who don't have their own cars.
Moffitt was aware of the need. But when a pastor in a neighboring city challenged her to plant a pregnancy center in Gary, the task seemed daunting. She told a co-worker, "It's too much, it's too big. We're white." (Eighty-five percent of Gary residents are black.) A Gary woman who pled for Moffitt to come to the city helped change her mind.
Hurdles followed. Several initially proposed locations fell through. When Moffitt and her board of directors found a location in a historical building, their remodel plans required rounds of approval from city, state, and federal officials. Gary officials grilled them about the center's purpose. It took nine months and multiple visits to city hall before they got the first building permit, issued in October.
Despite the delays, other elements fell providentially into place: Someone sold the Women's Center the necessary construction lumber for a penny, and the leasing company offered to cover a $19,000 plumbing bill. A Gary resident, LaDonna Bazziel, heard about the planned branch on a Christian radio station and called Moffitt to help: She'll be the facility's new manager once it opens, as early as January. "I had been praying for a long time for something like this for our city," says Bazziel, who is African-American and grew up in a single-parent home, like many of her potential clients.
James Lewis dealt with young girls getting pregnant during his more than 30 years as a pastor at a Gary church. "And of course they're not going to tell the pastor they're going to get an abortion." Sometimes they would quietly drop out of church. Trapped in a cycle of poverty and lack of education, such women have difficulty moving beyond the daily pursuit of food, clothing, and shelter. With support and guidance, Lewis says, "many go on to marry and live productive lives. But it's a struggle."
One example of the struggle: La'Brittnie McCafferty, 25, is due to give birth to her fourth child in March. She holds on her lap a 1-year-old son named Syncere, who has a crystal earring and beautiful teardrop eyes. The next baby will be her last, she says: "I'm getting my tubes tied!" McCafferty lives alone with her children and will have to use day care in order to get a job. She says her boyfriend is in jail for traffic violations, and the father of her 3-year-old was murdered in a drive-by shooting in 2012. "All those drugs out there are making them lose their minds," she says of the violence.
Moffitt hopes to offer clients more than just pregnancy counseling: They need parenting and life skills coaching, and most of all they need the gospel. But much is uncertain in Gary, including long-term funding, as it is in other urban settings. The pro-life umbrella organization Care Net, after launching an initiative in 2003 to plant pregnancy centers in urban areas, is currently rethinking its approach in part because of the difficulty of obtaining local financial support.
"In Gary, it's a real step of faith, because they can't support this," admits Moffitt. But she adds, "Every day we're not open, someone's dying." Although the effort to plant in Gary has been frustrating at times, "I know [God] wants us here because I would have quit. … But I can't quit. If we quit, who's going to do it?"
Copyright 2014 World News Service. Used with permission.
Publication Date: January 21, 2014.