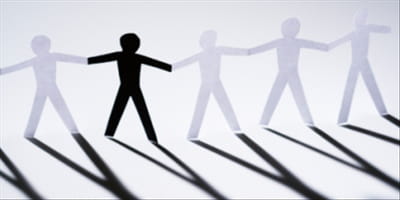 ---
Compassion is medicinal to the wounded soul. This is why Jesus held up the Good Samaritan as the standard of behavior for His followers (cf. Luke 10:25-37). The Parable of the Good Samaritan is a case study on social justice and racial reconciliation, illustrating how a Samaritan helped a stranger — unlike the priest and Levite who saw the man lying by the side of the road and did nothing. The victim's race, ethnicity and religious classification were purposefully omitted by Jesus, while sharing the story with His first-century Jewish audience. What wasn't omitted was the story's moral: "Love your neighbor as you love yourself."
Can Compassion be Silent?
It's unclear whether the priest and Levite felt any compassion toward the wounded man because of their silence and indifference. What's certain is that the Samaritan practiced compassion — love in action — by acting to relieve the wounded man's suffering. Silent compassion is seen as no compassion. Consider this: What reaction would the victim have had in learning that a priest and Levite had practiced silent compassion when they saw him in such a critical state? Likely he would have been red hot with anger. Thus, silent compassion ignites anger in others.
This may be why John wrote: "Dear children, let us not love with words or tongue but with actions and in truth" (1 John 3:18). True compassion — biblical compassion — cannot be silent. It expresses acts of empathy, mercy or love. Silent compassion cannot nullify the venom of victimization.
The principle of compassion must be applied in all matters of pain, even prejudice and discrimination. Our nation is having another conversation on race. Triggered this time by the alleged murder of a 17-year-old African-American, Trayvon Martin, by zealous neighborhood volunteer watchman George Zimmerman — a 28-year-old white Latino man. Angry water-cooler talk and heated news broadcasts have sparked a national debate, stoking racial fires. The black community is angry and many, including whites, are at a loss for how to redirect the argument away from racial diatribes steeped in historic injustices.
This anger resulted from the local police department's failure to investigate the alleged murder and the delayed response of the prosecutor's office in examining the veracity of George Zimmerman's claim that he shot Trayvon in self-defense. The 45-day long social outcry for justice resulted in Florida state attorney Angela Corey filing second-degree murder charges against Zimmerman on April 11, 2012. While the justice system does its work to unearth the truth, the spiritual dimension of applying compassion cannot go overlooked. The fact that the leading social activists pressuring further legal investigation were African-American underscores the need for compassion from voices beyond the black community.
One surefire solution is hearing expressions of compassion from leading representatives of the white, Hispanic and Asian communities. Whether Zimmerman's actions were driven by prejudice or self-defense doesn't change the outcome: a young boy lies dead. The African-American community is hurting and compassion must be applied to their pain. The racial overtones of this case can be downplayed if three things happen: 1) compassion from other racial leaders is publicly communicated; 2) loving action is extended to the parents of Trayvon; and, 3) the media highlights these acts. Public acts of compassion would also quell the racial rhetoric of hate-mongers leveraging this tragedy to spread social venom.
Compassion means a deep awareness of and sympathy for another's suffering. The meaning doesn't end in the recesses of someone's heart because Paul's admonition for us is to "weep with those who weep" (Rom. 12:15). Acts of compassion have medicinal power to heal!
Biblical compassion cannot remain silent.
David D. Ireland, Ph.D., is the author of The Skin You Live In: Building Friendships Across Cultural Lines and senior pastor of the 7,000-member Christ Church in New Jersey.
Publication date: April 24, 2012