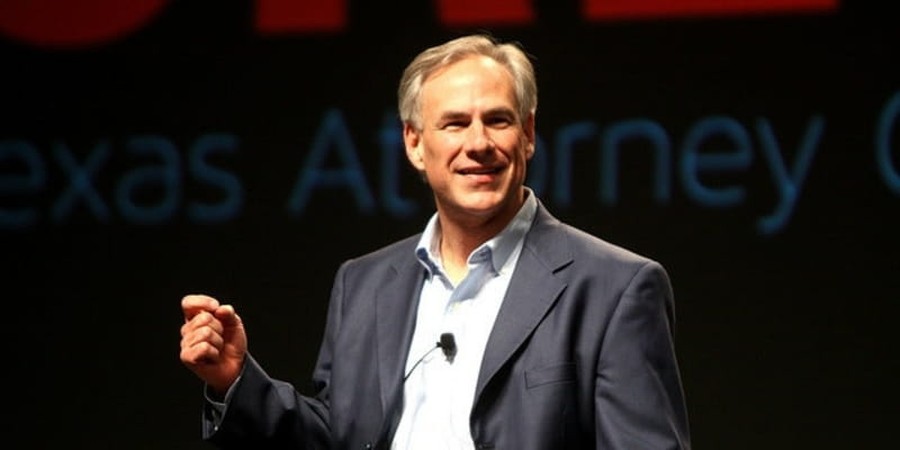 ---
Texas Attorney General Greg Abbott on Oct. 15 called on Houston Mayor Annise Parker and City Attorney David Feldman to relent on subpoenas demanding pastors' sermons and private communications.
"Whether you intend it to be so or not, your action is a direct assault on the religious liberty guaranteed by the First Amendment," Abbott wrote in a letter to the city leader. He called on the mayor to avoid even the appearance of intimidation.
The five subpoenaed pastors are part of a group opposing the city in a lawsuit over a petition drive to get an LGBT rights ordinance on the ballot. The detailed subpoena ordered the pastors to hand over all sermons and electronic communications with congregants containing opinions on homosexuality and gender identity.
Sen. Ted Cruz, R-Texas, the five pastors, and their Alliance Defending Freedom attorneys joined dozens of other supporters Thursday at Houston's First Baptist Church to demand the city withdraw the subpoenas. "Caesar does not have jurisdiction over the pulpit," Cruz said. "And when you subpoena one pastor, you subpoena every pastor."
Opposition to the city has spread across the country and even across party lines in some places. The Southern Baptist Ethics and Religious Liberty Commission (ERLC) asked churches nationwide to address religious liberty from the pulpit and "give them what they want!" In a post on its website, ERLC encourages pastors to use the #4Houston5 hashtag to post pictures of their sermon notes on social media before mailing them to Parker's office.
Houston Baptist University Provost John Mark Reynolds called for people to love Parker as a person, relentlessly oppose her actions as mayor, and consider this religious liberty battle in perspective. Next to the evils of Ebola, ISIS, and international persecution, "pettifogging Parker, a mayor with an overly eager legal team, is not much," Reynolds said.
But others insisted the case is a crucial test of American protections for religious liberty. "A church should not be required to have the government sign off on their pastor's sermons," the Family Research Council declared, urging supporters to sign a petition of solidarity. By Thursday afternoon, 22,000 people had. Liberty Institute President Kelly Shackelford said the subpoenas resemble the ways Nazis looked for incriminating evidence against preachers under its infamous Muzzling Order.
Feldman and Parker did backtrack on the subpoenas Wednesday afternoon, claiming they didn't know about them. But Feldman, calling the idea that he wants to suppress dissent "ridiculous," maintained the pastors are relevant to the case and said some type of narrowed subpoena will remain.
The city claims the lawsuit is about whether petitioners had enough valid signatures, so any communication about the process is fair game as the city seeks to make its case petitioners broke the rules. Opponents, though, say the lawsuit is about Feldman misusing his powers to disqualify the petition days after the city secretary found more than enough signatures to get the referendum on the ballot.
Parker and Feldman have yet to defend the subpoena's demand for documented proof of the petition drive's finances, any communications surrounding the arguments that men can use women's bathrooms under the ordinance—an interpretation Parker says is a lie—and four pages of other itemized inquiries.
Such items are irrelevant to the case and amount to harassment, said Alliance Defending Freedom attorney Erik Stanley. ADF argues the U.S. Supreme Court has ruled government can violate a First Amendment freedom through intended or unintended harassment, even if it doesn't formally treat speech as illegal.
Even many progressives tend to agree. The Houston Chronicle, which "vociferously" maintains its support of the ordinance, called Parker and Feldman even more "tone deaf" than Texas gubernatorial candidate Wendy Davis, who recently used Abbott's paralysis for negative ads. "We're confident that a judge will quash this subpoena faster than you can say the Lord's Prayer," the editorial said, calling on Parker not to wait for a judge.
"In good faith, I hope you merely failed to anticipate how inappropriately aggressive your lawyers would be," wrote Abbott, who is widely expected to be the state's next governor.
But despite Parker and Feldman's attempt to distance themselves from the documents, the subpoena remains in place. Officials hinted Wednesday that the city would narrow the subpoenas at "an upcoming court hearing"—but none is scheduled, Stanley told me.
Courtesy: WORLD News Service
Photo: Texas Attorney General Greg Abbott
Photo courtesy: flickr.com
Publication date: October 20, 2014