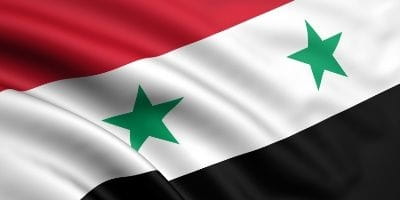 ---
As the U.S. ramps up plans for a military response to Bashir Al-Assad's alleged use of chemical weapons, hopes for a safe return of Father Paolo, a priest kidnapped in Syria over a month ago, are fading.
While not yet confirmed, reports of Father Paolo's execution by jihadist rebels are being circulated widely by the Britain-based Syrian Observatory for Human Rights (SOHR).
According to the SOHR, "Activists in the city, and who are close to Father Paolo, have confirmed to the SOHR that Italian Jesuit priest and the messenger of peace Father Paolo Dall'Oglio has been killed while in the prisons of the ISIS [Islamic State of Iraq and Levante], where he has been held for over two weeks."
The group is requesting the assistance of opposition groups in learning the fate of Father Paolo.
"The Syrian Observatory strongly urges all sides of the Syrian opposition to put pressure on the ISIS to uncover the fate of Father Paolo Dall'Oglio, and if it is the case to give his body so that he can be buried in the traditions of his church and family," according to a statement by SOHR.
Some sources report that Father Paolo had approached the ISIS, an Islamist group operating in Syria, of his own accord to negotiate for the release of some hostages. Others say he was simply in the area when he was kidnapped.
Syrian opposition activist Salam Kawakibi, deputy director at Arab Reform, told IBTimes UK that the priest had wished to meet with ISIS and discuss the group's vision for Syria's future.
With the knowledge that ISIS is fighting in Syria with intentions of forming an Islamic state, Kawakibi said that Father Paolo hoped to discuss a different perspective.
"The majority of fighters are not Syrian and their agenda is not that of the Syrian people," Kawakibi explained. "They don't know that in this society Christians and Muslims lived for thousands of years without any conflict; they came from abroad with very extreme visions to build their own society."
Earlier this month Nihad Awad, national executive director of the Council on American-Islamic Relations (CAIR) released a video appeal in Arabic calling for the release of Father Paolo.
"On behalf of the Council on American-Islamic Relations and American Muslims, we call on the kidnappers of Father Paulo Dall'Oglio – the 'priest of the revolution' as the Syrians have been calling him – we call on his kidnappers to release him as soon as possible. And we call on them to spare the life of Father Paulo Dall'Oglio and to treat him well, in accordance with Islamic and Muslim ethics," he said.
"We remind Paulo Dall'Oglio's kidnappers that he was among the first to stand against the oppression of the Syrian people and that he supported their revolution and risked his life for the sake of the Syrian people. He was among the first to call for freedom for this injured nation."
In a Wall Street Journal article earlier this month, author Stephanie Saldana, who knew Father Paolo well, described him as a friend to all Syrians, "a bear of a man who speaks Italian, English, French and Arabic," and "who quotes the Quran as easily as the gospels."
When it came to the revolution, Father Paolo held a view unusual for Syrian Christians – he supported it. Saldana says that some Syrian Christians viewed this stance as a betrayal. Christians, as a minority group, received protection under Assad's Alawite regime, and many have shied away from supporting the revolution as they fear losing rights under a new government.
For others, Christians and Muslims alike, Saldana says, Father Paolo was a hero.
"Father Dall'Oglio is not an enemy to anyone. He is a friend to the Syrian people," Nihad Awad said in his video appeal.
As the situation in Syria deteriorates, the U.S. is ramping up plans for military intervention in the beleaguered country.
An estimated 10,000 Syrians are suffering health problems related to chemical exposure, according to doctors along the Syrian border, in the wake of the chemical attacks that left more than 1,500 people dead.
"There must be a response," White House spokesman Jay Carney told reporters on Tuesday. "We cannot allow this kind of violation of an international norm, with all the attendant grave consequences, to go unanswered."
For activists and revolutionaries operating along the Syrian border, the potential for U.S. action is a ray of hope, signaling the beginning of the end for Assad's regime.
"If nothing happens, you're giving a green light to Assad to continue using his chemical weapons," said Talal Sunbulli, a Chicago-based doctor who serves as president of the Syrian American Council. "I'm hopeful something will happen before Labor Day."
Kristin Wright is a columnist and contributing writer at ReligionToday.com, where she focuses on global human rights issues. Kristin has covered topics such as bride trafficking in North Korea, honor killings in Pakistan, and the persecution of members of minority faiths in Iran. She has visited with religious minorities in Pakistan, worked with children at risk in Mumbai's "Red Light" district, and interviewed individuals on both sides of the Israeli-Palestinian conflict. Kristin recently returned from Turkey and the Syrian border, where she covered the plight of refugees fleeing the conflict. She can be contacted at [email protected]
Publication date: August 28, 2013