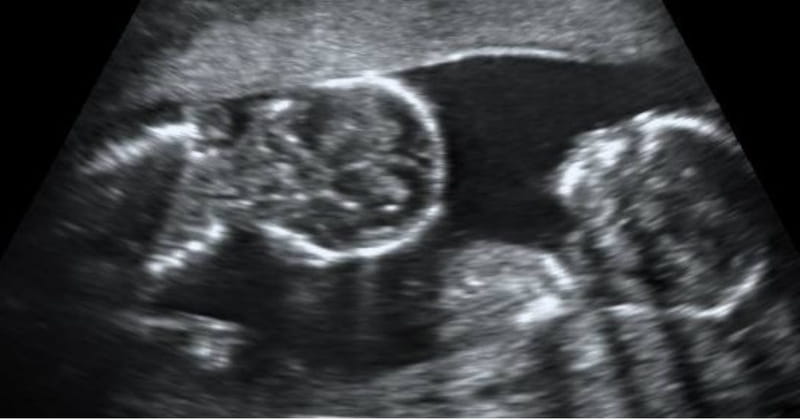 ---
Surrogate mother Melissa Cook gave birth prematurely to three healthy boys Feb. 22, but she has yet to see them or learn how they're doing. According to a California court, Cook has no parental rights, despite saving one of them from the abortion his intended father demanded.
Cook, once an advocate for surrogacy, says the practice needs additional scrutiny. She's fighting for new regulations even as she seeks legal intervention on behalf of children she now considers her own.
Immediately following the triplets' birth, hospital staff whisked the babies away, according to Cook's lawyer, Harold Cassidy. A court had already awarded parental rights to the intended father, identified in court documents as C.M. California, one of the few states with laws regarding surrogacy, denies gestational surrogates like Cook any parental rights.
Cook has been fighting California's surrogacy laws since Jan. 4, arguing her contract and California's surrogacy laws violate the constitutional guarantees of due process and equal-protection rights. Cassidy, a veteran advocate of surrogate rights, is appealing the court decision granting C.M. parental rights.
"We have a mother who loves them, who fought for them, who defended their life, who stands ready to take care of them," Cassidy told Fox News. "You can't tell a mother who gives birth to children that what happens to the children is none of her business."
C.M., a 50-year-old postal worker from Georgia, paid Cook $33,000 to carry a child produced from a 20-year-old woman's donor egg fertilized with his sperm. All three implanted embryos developed, spurring C.M. to tell Cook to "reduce" one of the babes with a selective abortion.
Cook, who calls herself pro-life, refused and offered to adopt one of the triplets herself. She claims C.M. considered allowing a third party to adopt one child but ultimately decided to ask for an abortion instead.
Surrogacy contracts usually include an abortion provision. While intended parents can't legally force a surrogate to abort, they may withhold payment if the surrogate refuses.
Both parties involved in the California lawsuit claim to seek the best interests of the children involved. But their views on what's best are diametrically opposed.
C.M.'s lawyer claims his request to abort one baby was motivated by the heath risks associated with triplet pregnancies. But Cook claims the decision to abort was financially motivated.
Cook's lawsuit claims C.M. depleted his life savings on surrogacy expenses: infertility doctors, the surrogacy broker, egg donor fees, legal fees, and the surrogate. He demanded the abortion because "he could not financially afford the children and was otherwise incapable of raising the children," according to the suit.
C.M. has refused to discuss the case publicly but released a statement saying the case involved many "misrepresentations."
"My interest is in protecting my three children," he said. "I continue to have concern for the health and welfare of the surrogate and wish to avoid her having unnecessary stress through a public presentation. I have no interest in sensationalizing the situation."
The focus of this lawsuit, and the broader surrogacy debate, should be on protecting the children involved, Cassidy said. Instead, C.M. has focused on his own wants, Cassidy claims.
"Some man who donates sperm on the other side of the country is a stranger to the child, so much so that it is nothing for him to demand that the mother who loves the children … has to kill one of them," Cassidy told Fox News. "Quite frankly, for a state to pass a statute that says the children should be turned over to someone who admits that he cannot care for the children is not good at all, and by the way, the way it's written, it's not constitutional."
Cook has worked as a surrogate mother before. But this experience changed her opinion about the practice.
"I no longer view surrogacy arrangements in the same favorable light I once did," she said in a statement earlier this year. "I have a deep empathy for men who want children. However, I now think that the basic concept of surrogacy arrangements must be re-examined, scrutinized, and reconsidered."
Courtesy: WORLD News Service
Publication date: March 8, 2016