Allie Martin, Bill Fancher & Jenni Parker
| Agape Press
| Thursday, April 7, 2005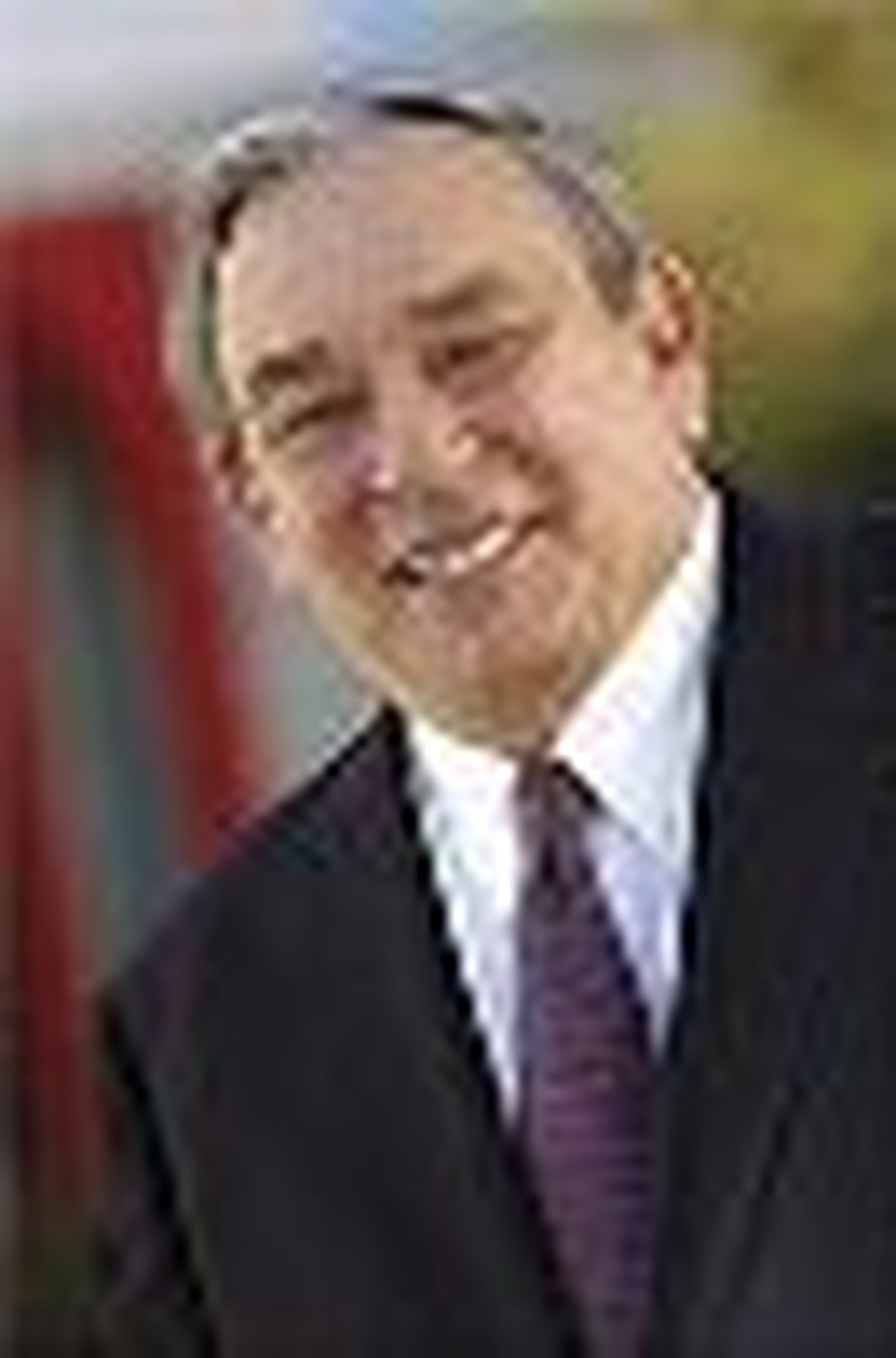 A leading pastor and theologian says last week's state-sanctioned death of Terri Schiavo marks a turning point for America, and it is crucial for the Church in this country to wake up and mobilize against euthanasia and other signs of the times.
Author and Bible teacher Dr. R.C. Sproul is the founder and chairman of Ligonier Ministries. His teaching can be heard daily on the Renewing Your Mind radio broadcast on more than 300 radio outlets in the U.S. and throughout 60 countries. Recently his attention was focused, like that of much of the nation, on the tragic and disturbing events of the Terri Schiavo case.
After all that happened to the disabled Florida woman, particularly in the final weeks of her life, Sproul feels the Church in America needs to wake up and recognize the serious threat to life and liberty that is operating in the very midst of the nation's system of government.
"I think it's time to go back and read the Declaration of Independence again," the theologian says. "We have some serious problems with the fundamental structure of government in the United States, and there need to be some serious changes. And my prayer is that this is what happens."
What needs to take place, Sproul contends, is what often happens in the history of society faced with one or more pivotal occurrences like the killing of Terri Schiavo. "Cultures change, governments change, usually when a single event provokes a crisis," he says. "It brings matters to a head. But we have an ethical crisis in this country, one that's not going to go away, with respect to the sanctity of human life."
The Christian author and minister believes the manner of Terri Schiavo's death reflects changes that have taken place in American culture since the 1960s. He notes, "Many years ago, Harold Lindsell described American culture after the revolution of the 60s as a 'neo-pagan culture.' I think now what Terri Schiavo's death marks is the transition to a neo-barbarian culture."
Barbarians, according to various encyclopedia sources, are defined by sociologists as those social parasites who prey upon civilization, sometimes enslaving others or looting and plundering, in order to survive at others' expense. And according to Sproul, America's "civilization" is beginning to look more and more like that.
"I think that's where we are," the minister says. "We've become barbarians, because what we've just witnessed is the willful starving and dehydration of a living human being." And lamentably, he adds, even many Christians believed it was right for the state to sanction the brain-damaged Florida woman's death.
Sproul says the Church needs to rise to the occasion of this crisis and fulfill its role as the conscience of the nation, before it is too late. He is urging Christian citizens to take a stand against euthanasia - against the barbaric "culture of death" that threatens to overwhelm the mainstream America's ethical sensibilities.
Taking Terri's Struggle Forward
Take a stand -- that is exactly what many of those pro-life supporters who were involved in the fight to keep Terri Schiavo alive are trying to do now as they enter what they call "Phase Two" of their effort. At a Washington, DC, press conference last weekend at Capitol Hill, Pat Mahoney of the Christian Defense Coalition said those who fought to prevent the court-ordered starvation death of the disabled woman have moved on from the first part of their campaign -- designated "Terri's Voice" - and are mobilizing in a new direction.
"The next part of the campaign is 'Never Again," Mahoney says, describing the effort to raise awareness about euthanasia, disability concerns, and other sanctity-of-life challenges, and to ensure that all disabled people are treated with dignity and respect.
"We're going to address these issues," the pro-life spokesman says, "and begin to take those first steps from the struggling and painful death of Terri into moving this forward in a positive way."
And one of the ways the Coalition plans to do this, he adds, is by addressing misinformation about the amount of public support for the court-ordered starvation of the 41-year-old hospice patient.
A number of mainstream media outlets have cited polls claiming most people favored the removal of Schiavo's feeding and hydration tube and also that a majority, by a wide margin, opposed a law mandating federal review of her case. But later this week, Mahoney says the Coalition will be unveiling what the group contends is a more accurate poll of the nation's views on the Schiavo case.
Now that Terri is gone, the Coalition members are concentrating their attention on the fight to honor Terri's memory by safeguarding against any similar tragedies in the future. "We must now work to ensure that this never happens again," Mahoney says, "that Terri's legacy will be remembered, and to ensure that all those with disabilities - all the weakest in our society - are protected."
Meanwhile, Terri's family and the volunteers of the Terri Schindler-Schiavo Foundation have vowed to focus the efforts of the Foundation that bears her name on assistance to other desperate families seeking to protect similarly vulnerable loved ones.
Ligonier Ministries/Renewing Your Mind with R.C. Sproul (www.ligonier.org)
Christian Defense Coalition (www.earnedmedia.org/cdc0111b.htm)
Terri Schindler-Schiavo Foundation (http://terrisfight.org)