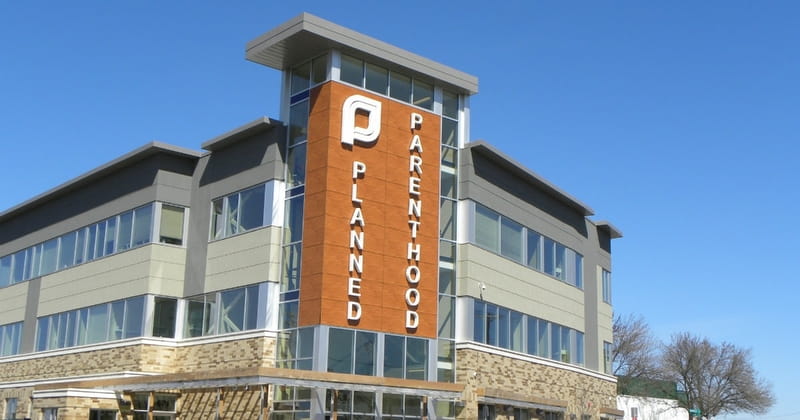 ---
Planned Parenthood Federation of America (PPFA) has denied profiteering from fetal tissue in the wake of an undercover video released by The Center for Medical Progress (CMP). The pro-life organization accuses the abortion giant of illegally selling baby body parts to help pad its budget.
The video presents an edited conversation between two actors posing as tissue buyers and Deborah Nucatola, senior director of medical services at PPFA. Based on the footage, CMP alleges Planned Parenthood has sold fetal tissue harvested from abortions that bear similarities to the illegal partial-birth abortion procedure. (Late-term abortions tend to produce more valuable parts for tissue buyers.) In the video, Nucatola discusses price and about how an unborn child can be aborted in a particular way in order to meet demand for certain organs and make a sale.
Partial-birth abortions are punishable by a fine up to $250,000 and up to two years in prison. In 2007, the U.S. Supreme Court upheld the constitutionality of the ban in the case Gonzales v. Carhart. The United States also bans the sale or purchase of human fetal tissues, a felony punishable by up to 10 years in prison and up to $500,000 in fines.
But Eric Ferrero, Planned Parenthood's vice president of communications, maintains all actions described in the video are legal and not for profit.
"At several of our health centers, we help patients who want to donate tissue for scientific research, and we do this just like every other high-quality health care provider does," he said. "There is no financial benefit for tissue donation for either the patient or Planned Parenthood."
After Planned Parenthood issued its response, CMP released an advertisement produced by tissue company StemExpress targeting Planned Parenthood facilities. The flier includes an endorsement from Dorothy Furgerson, chief medical officer at a Planned Parenthood facility in Mar Monte, Calif. StemExpress markets providing fetal tissue as "financially profitable" and beneficial to the "fiscal growth of your own clinic."
"None of this is standard across the mainstream medical field," said CMP project leader David Daleiden. "But it is standard across Planned Parenthood's insular and unaccountable abortion field."
CMP's three-year sting operation and the subsequent video has faced criticism from some pro-life advocates, including Robert George, a prominent conservative Catholic and religious liberty advocate, who questioned CMP's work in a post on his Facebook page.
"Telling lies to gain access to Planned Parenthood personnel is not on a par of evil with the grisly and quite literally homicidal practices of that corrupt organization," he wrote. "And yet, telling lies is wrong and cannot be justified even for the sake of exposing those practices. When I have made this point in the past in relation to sting operations carried out by Live Action, I have drawn the ire of some of my most beloved pro-life friends."
But Lila Rose, the founder of Live Action known for her undercover sting operations at Planned Parenthood facilities, continues to back CMP's video especially the full-length interview.
"I think [the footage] is completely fair," she told me. "There's more evidence to come. We are confident of that."
CMP has said it plans in the coming weeks to release more video footage gathered as part of its sting operation.
Pro-life political leaders responded quickly to the video. Texas Gov. Greg Abbott started an investigation. Louisiana Gov. Bobby Jindal also promised an investigation in his state and was one of 11 Republican presidential candidates, including Jeb Bush, Ben Carson, Ted Cruz, Carly Fiorina, Mike Huckabee, George Pataki, Rand Paul, Rick Perry, Rick Santorum, and Scott Walker, to release a statement denouncing Planned Parenthood and pledging allegiance to the pro-life cause.
National Right to Life Committee president Carol Tobias didn't address the claims that Planned Parenthood profits from fetal tissue sales, but she did call for an investigation into the abortion giant's practices. She found Planned Parenthood's willingness to manipulate unborn children to harvest undamaged fetal tissue particularly problematic. Nucatola's statements raised several ethical questions, "including whether pregnant women are being given detailed information in advance about exactly what is going to be done to them and their babies," Tobias said.
She also encouraged Democratic lawmakers who oppose the federal 20-week abortion ban to reconsider their motivations.
"Lawmakers who have enjoyed Planned Parenthood's backing should now be asked whether they will continue to oppose pending legislation to restrict the abortion of pain-capable unborn children after 20 weeks fetal age, as Planned Parenthood insists," Tobias said. "And if so, whether they are motivated in any degree by a desire to preserve Planned Parenthood's ability to deliver intact, well-developed baby body parts to order."
Courtesy: WORLD News Service
Photo: Planned Parenthood headquarters in St. Paul, Minnesota
Photo courtesy: Wikimedia
Publication date: July 21, 2015