Rebekah Montgomery
| Contributing Writer
| Monday, June 6, 2005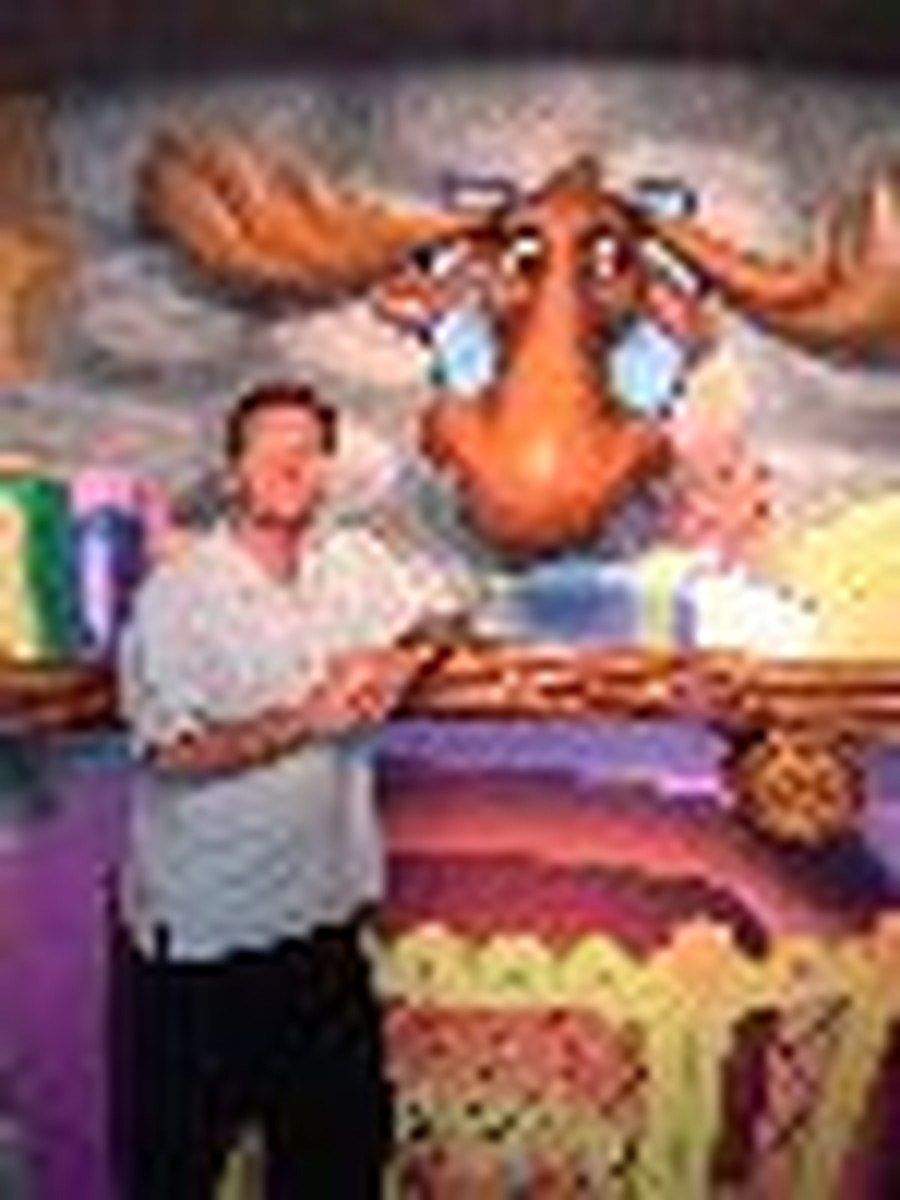 In the church nursery, the three-year-old's words came without preamble. "She showed us her b**** (female anatomy parts) and asked us to touch them."
Such a statement would have been appalling anywhere, but it was especially shocking since the child was referring to a trusted 15-year-old girl whose family was deeply involved in children's ministry. This just couldn't be! Something would have to be done, but what? *
From Michael Jackson to Mary Kay Letourneau, from parents to priests, national news is saturated with nauseating stories of child sexual exploitation at the hands of individuals in positions of trust. If the Church won't be a safe harbor, is there any refuge for childhood innocence and purity? And if the Church doesn't forcefully address the issue, who will?
Gary Webb, Children's Ministry Director for Northwoods Community Church, Peoria, Illinois, says parents have a lot reasons for apprehension today. Security and personnel screening, once regarded as an annoyance both to parents and church workers, are considered deciding factors when choosing a church since 9-11.
"Attitudes changed toward security and screening after 9-11," said Webb. "After 9-11, parents were asking for evacuation routes. There is now significant feedback from parents if we don't live out other security policies."
Webb oversees a large volunteer staff with the help of nine part-time paid associates and programmers. Attendance has mushroomed from an average of 700 to a Mother's Day high of 840 kids (birth to 5th graders) with the opening of Discoveryland. While the need for volunteers is great, the screening process remains stringent.
"We would rather turn children away than put them at any risk by sloppy screening," said Webb. "We practice responsible follow-up for anyone who expresses interest to be a childcare volunteer."
The follow-up a process has three steps before a volunteer is approved. They must:
Complete an application in which references are checked and the applicant's name is screened through the state and local sex offender listings.

Attend a 70-90 minute orientation, clearly spelling out the mission, vision, values, safety, and expectations policies.

Have a personal interview with a staff member.
Webb admits that they track the number of volunteer applications distributed. "For reasons we can never fully understand, applications go out and never come back," said Webb.
As Webb conducts children's ministry seminars, he worries that children attending smaller churches are more at risk for sexual exploitation than those in bigger ones. "In smaller churches, there can be a sense of false security. People say, 'Abuse would never happen here. We know our people.' They only think they know people. Statistics show that abuse is more often perpetrated by people familiar and trusted by the child. In a larger church, we must have systems that work because we don't know everybody."
Can the Church Protect Children AND Minister to Abusers?
When the 3-year-old (mentioned in the first paragraph) originally made his charge, several other children offered unsolicited confirmation. The pastor was notified, and as the law requires, proper local authorities were contacted. Then the teen and her parents were confronted.
The teen said little but her parents flew to her defense, vehemently denying the accusation. "I don't know why those children would lie about our daughter," they argued. "She loves children. She would never hurt one. She even baby-sits free-of-charge for all of the neighbors."
Webb said that because of Northwood's comprehensive screening system, the closest brush with abuse they have ever had was a leader who conducted an inappropriate discussion in a large group.
Said Webb: "The way we handled the inappropriate discussion is not all that different than we would have handled a more serious offense. The individual has to be contained while we do a thorough internal investigation - regardless of what the official legal investigation uncovers. A church has legal options and no one person should handle this alone."
While child protection is uppermost, pastoral care has to be extended to the accused, said Webb. "The (guilty) individual will absolutely deny that they did anything wrong. And even if they aren't guilty, they need to remove themselves from ministry. Why would they put themselves at further risk? Certainly some level of counseling is warranted."
Webb further counsels that all churches, regardless of the size, should be proactive in defense of children. He suggests that churches:
Create and follow systems protecting children and volunteers.

Recognize that systems are never perfect and be vigilant about watching people.

Rather than skepticism, create an atmosphere of accountability and mutual understanding that security is in everyone's best interest.

When and if you have a violation, report it immediately. Do not attempt to handle suspected abuse in a vacuum. Everyone has limitations of resources and wisdom.

Suspected incidents should be handled privately and discreetly, but not buried.
If homes and schools are no longer safe, the Church must be a protected haven for children. Of all people, Christ's followers must safeguard children and ministry to them as Jesus did when He delivered strong words for those who would abuse children and those who are party to allowing it to continue: "Let the little children come to Me," Jesus said, as He volunteered for a hands-on role. "But anyone who causes a little one to sin should have a millstone tied around his neck and be drowned in the sea. But woe to the person who causes others to sin." Matthew 18 paraphrase) 
Postscript: Nearly a month after the nursery incident was reported, authorities investigated. The incident was declared unfounded. "The children could not give adequate details," they reported. At the insistence of the parents, the teen is still involved in children's ministry. This incident did NOT occur at Northwoods Community Church.   
(* Some details have been altered to protect identities.)


---

Rebekah Montgomery is the editor of Right to the Heart of Women e-zine, a publisher at Jubilant Press, and the author of numerous books on spiritual growth. She can be contacted for comments and speaking engagements at rebekahmontgomery.com
Gary Webb is available to consult with churches as time allows. His passion is to network and resource the local church, with the goal of achieving higher effectiveness in children's ministry. Contact him at [email protected].
About the Photo: Gary Webb, Children's Ministry Director for Northwoods Community Church, Peoria, IL, pauses beneath one of the many whimsical decorations in the themed children's area. While there is a lot of fun in Discoveryland, Webb and his staff have a no-nonsense approach to security.