Emily Belz
| WORLD News Service
| Wednesday, October 10, 2012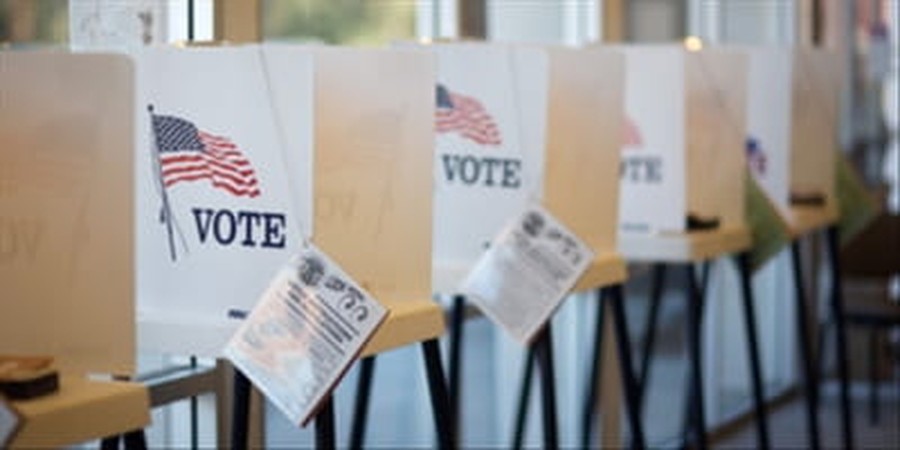 ---
(WNS) -- Tony Evans, the African-American pastor of megachurch Oak Cliff Bible Fellowship in Dallas, Texas, is telling his congregation how to vote. Not who to vote for, but how Christians should evaluate candidates.
"The Bible is pregnant with politics," he told me during a recent visit to New York. "You cannot read the Bible from Genesis through Revelation and go through too many chapters that are not involving politics. So it is not a minor issue or a marginal issue. It is a central issue."
Evans started Oak Cliff in 1976 with a handful of members meeting in his home. Today the 9,500-member church has gained nationwide attention for its National Church Adopt-a-School initiative where churches adopt local public schools to provide mentoring, tutoring, and family-support services. Oak Cliff has adopted 65 urban public schools.
Evans, 63, also serves as chaplain to the NFL's Dallas Cowboys and the NBA's Dallas Mavericks. He was the first African-American to earn a doctorate in theology from Dallas Theological Seminary, and former President George W. Bush credited Evans with helping to launch his office of faith-based initiatives. (Curiously, Evans has never met Joshua DuBois, President Barack Obama's director of the White House faith-based office. Evans shrugged when I asked why, and said, "I'm available to be met with.")
Evans doesn't speak on politics often — his array of books addresses basic theology, marriage, and racial reconciliation — but this year he wrote a political book titled How Should Christians Vote? (Moody, 2012). He makes clear he isn't endorsing anyone or any party, but he's clear in his criticism of President Obama's positions on abortion and the family.
How do you help people think about voting?
I believe God has spoken on this and He hasn't stuttered. … When it comes to how to vote, I tell [my congregation], make a sheet of paper with four columns on it. First column, whatever the issue is, second column, what the Democrats say about the issue, third column, what the Republicans say about the issue, fourth column, what God says about the issue. Then you prioritize the issues because everyone's not going to prioritize the same. Then you have a good feel for how you should vote.
I don't have a problem with people using the Bible, the difference is in how the Bible is being used. I don't think you can put a defense for big government when you understand how God operates the world. God operates the world by covenants. Those covenants have specific jurisdictions and responsibilities, not to be infringed upon by another covenant. That's where the redefinition of marriage comes in — God has a family covenant and He has a family definition. So if you don't understand how God operates the world then you make up your rules as you go along and find pretext verses to make you feel good about it.
How do you prioritize the most important issues?
I will always start with the right to life. Because all other rights depend on your ability to live. Secondly, I will always go to the importance of the family, and that civil government should support family government. Then I will go to the church, because as many historians have concluded, a democratic republic can only work in a moral atmosphere. And if people cannot self-govern, you have to engorge civil governance to do the governance for them. That's why it's critical that the church becomes the dominant influencer in the culture, and that includes government.
Do you have a problem with the cuts to safety nets that House Republicans have proposed and passed in their budgets?
I don't. Spending is totally out of control, because government's doing more than it was designed to do. Now, having said that, what I do say is that the reason why the government got put in this position is because of the failure of the church. If the church was doing what it was supposed to be doing, the government would never have had to put itself in this position.
I disagree with the right on the spirit of its criticism. For far too many the spirit is mean-spirited and it demeans the office of the president. You can disagree with the person while honoring the office.
You hear an emphasis on limited government. … Limited government does not mean non-compassionate government. You can have limited government and compassionate government, because you have freed up and empowered other governments, family and church, to do their job. So then you become a final fail-safe. Unfortunately, what we have contributed to is allowing civil government to become the main fail-safe. And of course a lot of that is tied to the demise of the family structure.
What did you think of President Obama's explanation that his Christian faith supported his new endorsement of same-sex marriage?
The Bible makes no provision for the redefinition of marriage and the family, other than the one that is prescribed in the Bible by God and Jesus to be between a man and a woman. It is an illegitimate issue to accept or promote from a Christian standpoint. That's not the only issue, but on that issue I've disagreed with [his] position.
What thoughts went through your mind when he made that announcement?
Disappointment. Disappointment. Disappointment. It's a flawed position and a dangerous position for the culture, for the definition of the family.
It doesn't seem like President Obama's position on gay marriage is turning African-American voters to Gov. Mitt Romney. Will it affect black voter turnout?
I think there will be big question marks. Because historically the definition of the family has been very central to the black experience. I think that there is a growing group that are pushing pause, and have moved from a "definite" to an "I don't know."
Has the White House faith-based office under President Obama been effective?
To me it hasn't been as succinct and clear as it was under Bush. It hasn't been promoted as much. The idea I hold in the book and that I hold publicly, is that our faith organizations, and particularly our churches, are the strongest and best mechanisms to manifest charity in the culture. Not the civil government.
Is it possible to criticize the first African-American president without undermining his historic accomplishment?
Yes, absolutely. It is certainly easier from a Christian, biblical perspective. Now you're bringing God into the equation while still honoring the uniqueness of [Obama's] accomplishment. I think you can do both, and ought to do both, honorably.
Do you talk with other black pastors about the president's policies?
Sure, regularly. I'm on phone calls. I take this position, and I say, now, you got to disagree with me biblically. Don't disagree with me racially. OK? Don't disagree with me racially because race must be subject. That's why I wrote the book Oneness Embraced, that's a book on race, justice and government. Because race can never be used to trump the Bible. We don't ignore race, we are unique in our creation, but we never deify it either.
c. 2012 WORLD News Service. Used with permission.
Publication date: October 10, 2012