Katherine Britton
| Crosswalk.com News & Culture Editor
| Thursday, May 6, 2010

May 6, 2010
Nashville watched the Cumberland River continue its slow return to its banks on Wednesday, giving back famous landmarks previously under water. Many homes, however, remain swamped and uninsured.
Several theaters at the Grand Ole Opry House, where the Christian music industry held its Dove Awards just a week ago, remain partially underwater. Storms dumped more than 13 inches of rain on the city over the weekend, causing the river that bisects the city to crest almost 12 feet above flood stage on Monday. At least 28 people were killed in flash floods across three states; nine of those people were in Nashville. Hundreds more were rescued by boat.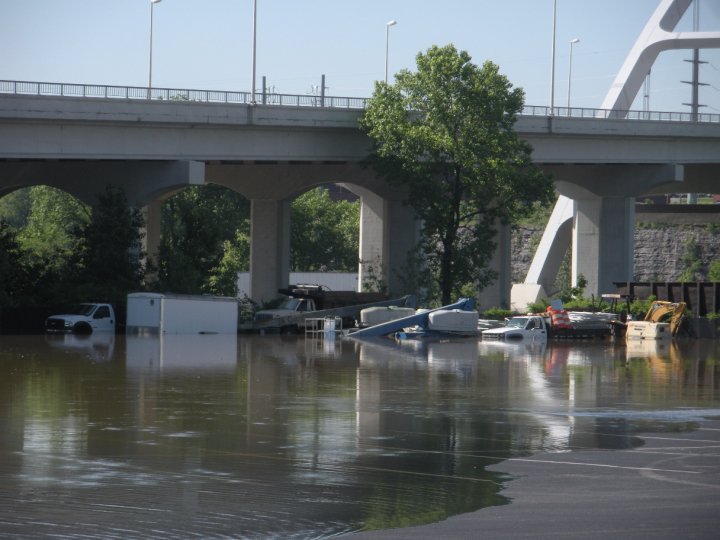 "No one ever dreamed that this could happen," says Pete Wilson, a pastor at Cross Point Church, which has one of its three campuses in Nashville. The church has been actively working to clean up the community since Monday. Meteorologists are calling the disaster the 500-year flood, which caught thousands by surprise. Wilson estimates that as many as 90 percent of the homes hit by the waters did not have flood insurance, making financial recovery just as important as physical cleanup.
Like many other Nashville ministries, he sees the church as a big part in helping people recover. Wilson, who is also the author of Plan B: What Do You Do When God Doesn't Show Up the Way You Thought He Would?, said the flood is his church's expected "Plan B" to reach the community.
"As soon as we heard about the flooding in Nashville, we knew we had to act quickly," he told Crosswalk.com. "Not only because many of our staff and attendees homes were flooded but also because this happened right in our backyard. This is our community."
Cross Point Church has established a base of volunteer operations at its Bellevue campus, sending out about 200 people daily. On Saturday, they plan to rally 2,500 volunteers for a massive cleanup and recovery effort that will do everything from provide drinking water to mucking out houses.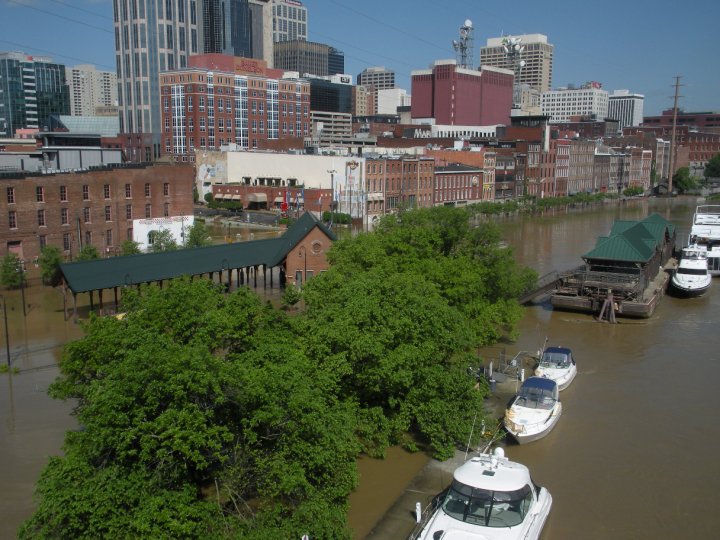 The community faces many challenges in the immediate future. Cleanup began without power in much of the downtown district, which houses various country music attractions. Even the towering AT&T building, known locally as the "Batman Building," was dark. Laurie Parker, a spokeswoman for Nashville Electric Service, said power won't be restored until Friday at the earliest. That timeline, however, is at the mercy of receding water levels. Hundreds of homes are still underwater, and surrounding suburbs like Franklin were all but submerged.
On Monday afternoon, residents rushed to sandbag the city's remaining water treatment plant as flood waters encroached. Flooding submerged the first plant earlier in the weekend.
Nashville resident Winston Hearn, who spent Monday helping friends bail water and sandbagging the plant, said he's been amazed how quickly the city has rallied.
"Nashville is banding together and the people who escaped damage are finding as many ways to help those who didn't escape as they can," he said Tuesday. "[A]s much as I'm heartbroken for my neighbors and my city, I'm really proud to be a part of this larger community that is stepping up to help those who are hurting."
Cleanup efforts are now well underway, even though the River remains well above flood stage.
"This has been devastating, but right now we're going to be focused on getting our city back up and working," said Nashville Mayor Karl Dean on Wednesday, according to CNN. Nonetheless, the city is "looking at a long recovery period." He estimates the city could face more than $1 billion in structural damage, not counting the long-term costs of closed venues and lost revenue.
The Red Cross is actively responding to the disaster throughout Middle Tennessee, including Nashville. The relief group has again utilized the donation-by-text system set up after the Haiti earthquake, allowing people to donate $10 by texting REDCROSS to 90999.
Cross Point Church is also accepting donations via their website. All of the money donated will go toward flood relief work.
"This is our chance to act like the church," Wilson said, "and we can't let it slip away."
Photos courtesy Winston Hearn