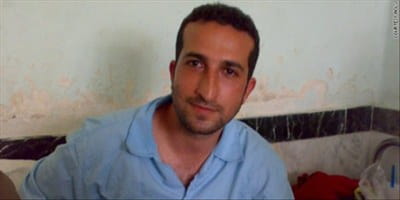 ---
Iran is changing the story on Youcef Nadarkhani's case – again.
When the pastor was acquitted of apostasy in September 2012, the charges he faced were "reduced" to evangelism and his death sentence was commuted to three years in prison (the punishment, as the Iranian government would have it, for evangelism). As Nadarkhani was a mere 45 days away from having completed this sentence, he was set free on bail.
On Christmas Day, however, reports circulated of Nadarkhani's arrest and subsequent imprisonment at Lakan Prison, where he spent nearly three years. Nadarkhani was summoned to appear at Lakan during the holiday and informed by the prison director that he must now serve the remaining 45 days of his three-year sentence.
Jason DeMars of Present Truth Ministries, an organization that kept close contact with Nadarkhani during his prior imprisonment, says that authorities are pressuring the 35-year-old pastor. "It appears that it is a move to harass him," he told Morning Star News. "Perhaps they want him to leave the country permanently."
Shortly after Nadarkhani's September 2012 release from prison, DeMars told supporters that Nadarkhani likely remained in grave danger, even after being freed from prison.
"Please don't forget what happened to Pastor Mehdi Dibaj [an Iranian pastor who was murdered in 1994] who had his apostasy charges reversed and then was murdered shortly after his release," he said. "Pray for him, his family and everyone involved in his case."
Nadarkhani has been issued a release date of February 8, 2013, under the new sentence.
Meanwhile, Nadarkhani's attorney, Mohammad Ali Dadkhah, languishes in Iran's notorious Evin Prison. Dadkhah's brother, Seyed Hossein Dadkhah, says the renowned human rights attorney is facing severe pressure to confess publicly on television in Iran, and appears to be suffering from memory loss.
"He did not recognize his daughter during the in-person visitation and he was talking nonsense," Seyed told the International Campaign for Human Rights in Iran on December 29, 2012. "It is very sad. I met Mohammad through a booth. I was surprised to observe that he constructed his sentences in haphazard ways. Mohammad has always had excellent speech, he would never make mistakes or talk haphazardly, [and] he never paused in the middle of his talks. I don't know what happened to him. He wasn't the same last week."
With his attorney locked in prison, Youcef Nadarkhani's plight is a precarious one.
Christian Solidarity Worldwide, among the first organizations to report on the pastor's Christmas Day imprisonment, is advocating for his swift release.
"We are disappointed to hear Pastor Nadarkhani has been returned to prison in such an irregular manner," says Mervyn Thomas, CSW's chief executive. "The timing is insensitive and especially sad for his wife and sons, who must have been looking forward to celebrating Christmas with him for the first time in three years. We hope that Pastor Nadarkhani will be released without delay once this alleged sentence has been fully served. We are also asking for prayers for the pastor's safety, and for his family at this difficult time."
In a letter released in May of 2012, Nadarkhani thanked supporters around the world for raising awareness of his case, saying he believed their actions were making a difference.
"From time to time I am informed about the news which is spreading in the media about my current situation," he said, "for instance being supported by various churches and famous politicians who have asked for my release, or campaigns and human rights activities which are going on against the charges which are applied to me."
Nadarkhani added that he believed "that these kind[s] of activities can be very helpful in order to reach freedom, and respecting the human rights in a right way can bring forth great results in this," adding, "I want to appreciate all those are trying to reach to this goal."
While the Iranian government has succeeded at changing the story on Nadarkhani's case, they can't change the facts. Iran is a signatory to the International Covenant on Civil and Political Rights, which guarantees every individual the right to change their religion if desired. In the Iranian Constitution, Article 23 states that "the investigation of individuals' beliefs is forbidden, and no one may be molested or taken to task simply for holding a certain belief."
Unjustly imprisoned simply because of his Christian faith, Youcef Nadarkhani remains in prison without defense – and the Iranian government remains without excuse.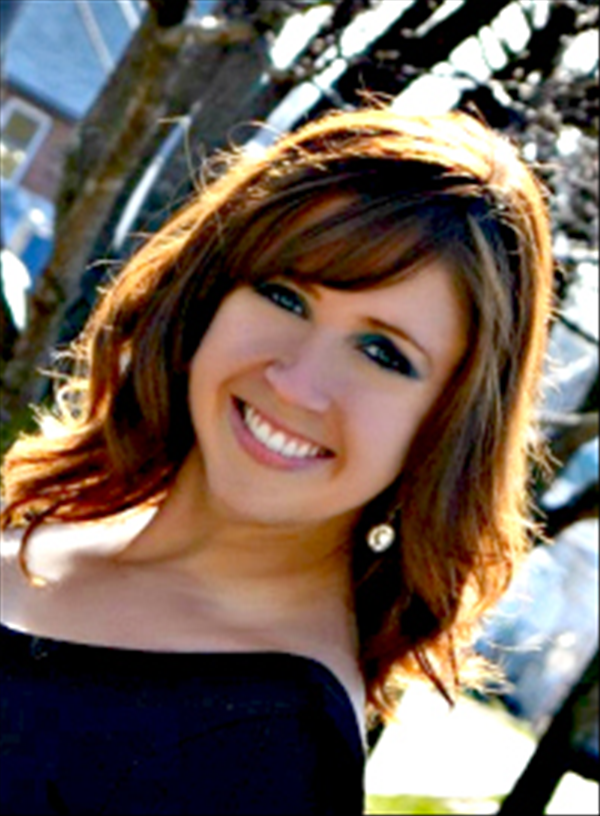 Kristin Wright is a columnist and contributing writer at ReligionToday.com, where she focuses on global human rights and religious freedom issues. Kristin has covered topics such as bride trafficking in North Korea, honor killings in Pakistan, the persecution of members of minority faiths in Iran, and the plight of Syrian refugees. She has visited with religious minorities in Pakistan, worked with children at risk in Mumbai's "Red Light" district, and interviewed individuals on both sides of the Israeli-Palestinian conflict. Kristin can be contacted via her website at kristinwright.net or email at [email protected].
Publication date: January 4, 2013