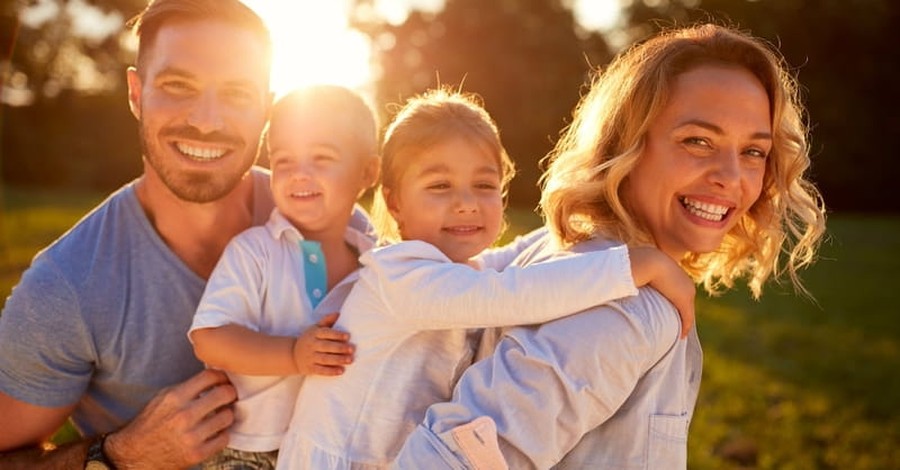 ---
Yet another research study published recently showed marriage was superior to cohabitation for providing family stability across the demographic spectrum.

The study, "The Cohabitation-Go-Around: Cohabitation and Family Instability Across the Globe," published by the Social Trends Institute and the Institute for Family Studies, found marriage provided significantly more stability for children than cohabiting, regardless of education level or geography.

Cohabiting parents split up twice as often as married parents, according to the data. And children who experienced their parents' breakups and then additional family transitions also reported more unhappiness, school disruptions, and teen pregnancies.

"Our results suggest that there is something about marriage per se that bolsters stability," wrote Bradford Wilcox and Laurie DeRose, the study's authors. They suggested it could come from the wedding, the societal norms of "commitment, fidelity, and permanence" tied to marriage, the distinct treatment by family and friends of a married couple, or, likely, all three.

"By contrast, the very freedom and flexibility that makes cohabitation so attractive to some adults means that cohabitation is per se less institutionalized and therefore less stable," Wilcox and DeRose wrote.

The study found the "stability premium" held among highly educated families, a population some experts said best maintains stable cohabitation. Nearly half of cohabiting, college-educated mothers broke up with their partners before their child turned 12, compared to less than one-fifth of college-educated, married mothers.

"So much for the argument that it is education, not marriage, that matters for family stability," wrote Wilcox and DeRose.

Their research found similar results around the globe. Even in Europe, where most people view cohabitation and marriage as functional equivalents, the study found a marked difference.

Looking at data from 16 countries in Europe, children born to cohabiting couples were about 90 percent more likely to see their parents' relationship end by the time they turned 12 than children born to married couples. In France and Norway, two countries heralded as examples of progressivism, the rates were 66 percent and 88 percent, respectively. And in both countries, a college education did not change the likelihood of a breakup.

Despite the association of the growth of cohabitation with increases in family instability, rates of cohabitation continue to rise. Nearly half of U.S. women live with a partner before they marry, according to federal data, compared to just 34 percent 15 years before. Today, nearly 1 in 5 U.S. children are born to cohabiting couples.

But despite young Americans' progressive attitudes toward cohabitation, they have far more traditional views of marriage than their parents, according to a set of reports released Friday. The studies by the Council on Contemporary Families examined a survey that monitored the attitudes of high school seniors for 40 years. Results showed that more young millennials, ages 18-25, supported traditional family arrangements than did the same age group 20 years ago.

In 1994, 42 percent of high school seniors said in the best families, the man worked and the woman took care of the home. By 2014, it had jumped to 58 percent.

Young men especially responded in traditional ways, saying they were less likely to reject the superiority of the male-breadwinner family and less confident that employed mothers were just as good as stay-at-home moms.

The researchers said the results were "puzzling," but suggested the change might stem "from young people witnessing the difficulties experienced by parents in two-earner families," leading them to question modern gender roles. Researchers also suggested more family-friendly work policies, like affordable childcare and paid leave, could alleviate some of those concerns.
Courtesy: WORLD News Service
Photo courtesy: ©Thinkstock/LuckyBusiness
Publication date: April 7, 2017