Adelle M. Banks
| Religion News Service
| Monday, August 24, 2009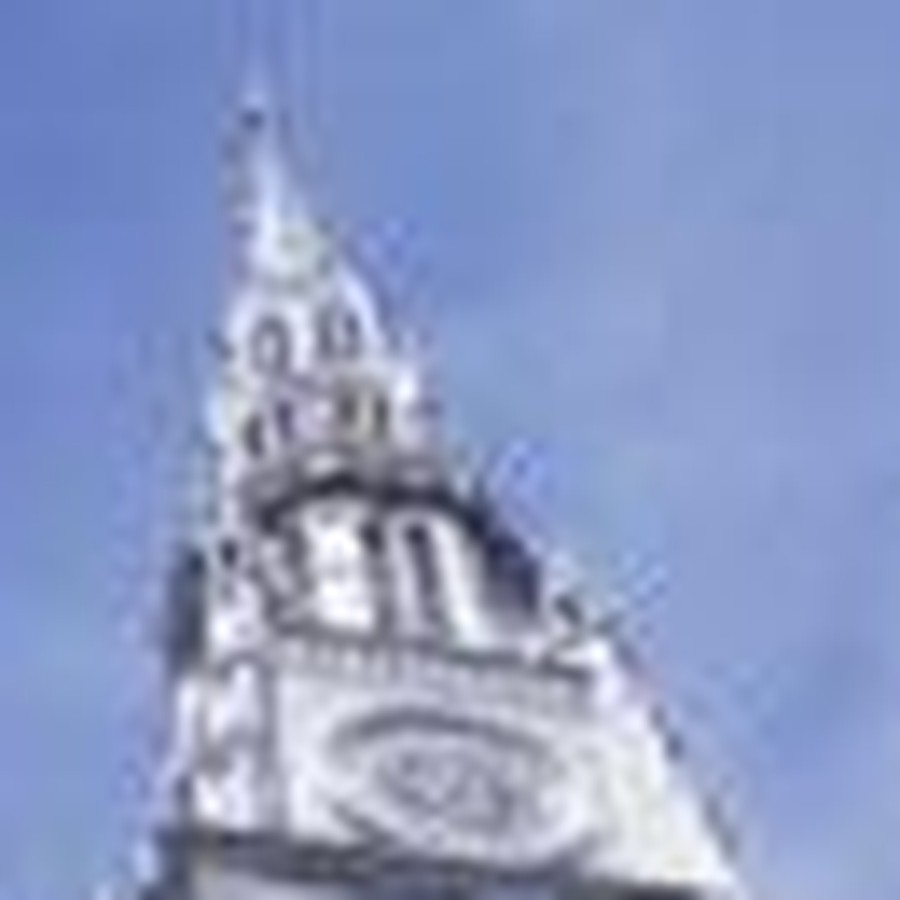 August 24, 2009


(RNS) -- After a long and contentious debate, the Evangelical Lutheran Church in America voted Friday (Aug. 21) to drop a ban on partnered gay clergy and committed to let people in same-sex relationships serve as leaders of the church.
The ground-breaking decision is a dramatic change for the nation's largest Lutheran denomination, which previously permitted openly gay and lesbian clergy so long as they remained celibate.
Progressives in the denomination hailed the elimination of the ban, while conservatives immediately encouraged members and congregations who disagree with the decisions to direct their money elsewhere.
As soon as the fourth vote in a multi-vote process was taken, Bishop Mark S. Hanson, presiding bishop of the 4.6-million-member denomination, called for unity and continued dialogue, acknowledging that some felt "deeply disappointed" by the actions and others have "experienced reconciliation."
"We're all called to let the peace of Christ rule in our hearts," he told delegates gathered in Minneapolis for their biennial Churchwide Assembly after the 667-307 vote overturning the ban.
The action, after decades of debate and eight years of intense study, is another milestone for gay rights among mainline Protestant churches. In July, Episcopalians voted to lift a de facto ban on openly gay bishops, and voted to support the blessing of same-sex relationships.
The Lutherans' resolution lifting the ban on gay clergy in "lifelong, monogamous, same-gender relationships" was amended to state that policies of the denomination would recognize the conviction of members who don't agree that people in such relationships should be allowed in ministry positions.
Even before the last vote was taken, a conservative coalition known as Lutheran CORE distanced itself from the denomination. In a statement, the group announced plans to meet in September in Indianapolis with "faithful Lutherans" and ended its recognition as an independent organization related to the ELCA.
"Lutheran CORE is continuing in the Christian faith as it has been passed down to us by generations of Christians," said the Rev. Paul Spring, chair of Lutheran CORE, in a statement. "The ELCA is the one that has departed from the teaching of the Bible as understood by Christians for 2,000 years."
Hanson, in remarks to reporters after the vote, said the church "will not sever, though we are strained" and appealed for disappointed conservatives to stay in the church.
"It would be tragic if we walked away from one another," Hanson said, declining to say whether he personally supported or opposed the measures.
Emily Eastwood, executive director of Lutherans Concerned/North America, however, praised the move that would free gay ministers to be more open in their church with their partners.
"Today I am proud to be a Lutheran," she said. "Supporters and advocates of full inclusion have longed for this day since the inception of the ELCA, and for many of us what seemed like a lifetime."
During Friday's debate, church members spoke with tears and impassioned pleas for their views. Some were concerned that traditionalists would leave the church, while others urged that gay members no longer be marginalized.
Delegates first adopted a statement that said they would respect the consciences of others who differed with them as they dealt with the controversial policies on sexuality.
Then, by a vote of 619 to 402, they passed a resolution that permits congregations to support people in "lifelong, monogamous, same-gender relationships."
The debate occurred in the shadow a newly adopted social statement on human sexuality, which was approved on Thursday by the exact two-thirds majority that was needed for passage. It states, in part: "The church ... acknowledges that consensus does not exist concerning how to regard same-gender committed relationships, even after many years of thoughtful, respectful and faithful study and conversation."
That lack of consensus was exemplified as clergy and lay people expressed their sentiments supporting or opposing a new stance on sexuality.
The Rev. Steven Frock of the Western Iowa Synod said he believed the acceptance of the sexuality statement implicitly declared that homosexuality was not sinful and said he could not support further steps supporting same-sex relationships.
"Brothers and sisters, I ask you to consider before you dig yourselves deeper into this hole, if you are so absolutely certain that these behaviors are not sinful, that you are willing to place yourself and this church at the spiritual risk that comes from encouraging sin," he said.
Alan Wold of the Northern Illinois Synod responded that if he was making a mistake by supporting the resolutions, "let me err on the side of mercy, grace, justice and love of neighbor."
Copyright 2009 Religion News Service. Used by permission. All rights reserved.