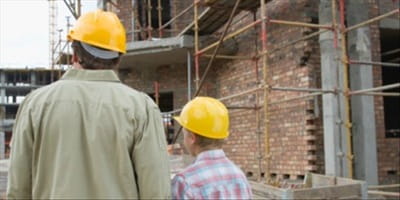 ---
"Last year, the road that led you here took a turn that no one could've imagined," President Obama said as he addressed Joplin High School graduates in Joplin, Missouri on Monday, May 21.
Last year, just hours after the high school commencement ceremony, a massive tornado tore through Joplin, taking the lives of 161 people and destroying thousands of buildings in the city of 50,000 people. "In only 32 minutes, [the tornado] took thousands of homes, hundreds of businesses, and 161 of your neighbors, your friends, and your family members," the president recalled. "It took Will Norton, who had just left this auditorium with a diploma in his hand. It took Lantz Hare, who should've received his diploma next year."
'How Did We Get Here?'
For Laela Zaidi, a 16-year-old sophomore at Joplin High School, the experience of watching President Obama speak at the 2012 commencement ceremony was an experience indicative of her city's remarkable transformation over the past year. "While I am not a member of the Class of 2012, I was still in awe with the crowd over our very own president standing before us," she wrote in The Huffington Post on May 25. "During his speech, I remember thinking: How did we get here? One year ago, President Obama spoke in Joplin to see the destruction left by an EF-5 tornado and gave us hope. Last Monday, he came to rejoice with us in all that has been accomplished in just 12 months."
In the wake of the tornado, the town of 50,000 people saw the arrival of 50,000 volunteers – individuals who saw the wreckage and came to help the city heal.
'Unity Walk' Marks One-Year Anniversary
"It is so fitting to begin this day, this anniversary, by reflecting on our faith as dawn breaks over a renewed Joplin," Missouri Gov. Jay Nixon said while addressing a sunrise service at Freeman Hospital in Joplin on Tuesday. "Scripture tells us that the path of the righteous is like the first gleam of dawn, shining ever brighter till the full light of day."
Thousands of people took a four-mile "Unity Walk" through the city on Tuesday, walking the path of the deadly storm. Participants walked past a Walmart where 200 people survived the tornado huddling in restrooms and employee break rooms.
"It's been a roller-coaster type year. Extremely high highs and lots of low lows," said Debbie Fort, the principal of Erving Elementary School. Her school is still housed in temporary units after the school building was destroyed last year."It's important that we take a moment to reflect and remember. But it's a new chapter in our lives. This really signifies our future, the future of Joplin."
'Joplin Got a Hold of My Heart'
During the past year, hundreds of aid organizations, churches, and individuals have volunteered time and resources to help rebuild the city. For the members of Crossbridge Christian Church, the experience was life-changing.
Ralph Bega still remembers the first trip he took to volunteer after the tornado struck. "Joplin really got a hold of my heart when I came down here and saw the need that was needed," he said.
Since that initial trip, members have made 14 more trips to Joplin, and over 300 people have volunteered from their church. For Bega and others, sticking with the rebuilding effort has meant long-term involvement. One year later, the church still maintains a consistent presence in the community. "Even today, a year later, we are out working in the community and we have people who drive by and have nothing to do with the project that we're with saying thank you for coming," said Vern Schulte, missions coordinator at Crossbridge.
President Obama, too, focused on the long-range support offered by individuals from across the country. "The story of Joplin is the story of what happened the next day," he said. "And the day after that. And all the days and weeks that followed. As your city manager, Mark Rohr, has said, the people here chose to define the tragedy 'not by what happened to us, but by how we responded.'"
An International Response
And according to Joplin high school sophomore Laela Zaidi, the response has been overwhelming. "In one year's time, pop sensation Katy Perry has sponsored senior prom, American Idol winner David Cook performed at homecoming, and the United Arab Emirates gave each Joplin High School student a laptop to replace the loss of textbooks," she recounts. "AmeriCorps members have been present in Joplin since hours after the storm. These individuals, along with other volunteers from all over the country, are helping with long-term recovery efforts, such as rebuilding homes." She says that the popular television series Extreme Makeover: Home Edition completed the show's largest project ever in Joplin when a team of 21 builders and 13,000 volunteers built homes for seven families in one week.
Making a Difference
There are still opportunities to help. Organizations such as World Vision, Convoy of Hope and Heart to Heart International have provided relief in the wake of last year's tragedy. Volunteers are still needed in Joplin as the city continues to rebuild.
"You've grown up quickly over the last year," President Obama told graduates in Joplin on Monday. "You've learned at a younger age than most that we can't always predict what life has in store for us. But here in Joplin, you've also learned that we have the power to grow from these experiences," he continued. "We can define our own lives not by what happens to us, but by how we respond. We can choose to carry on, and make a difference in the world. And in doing so, we can make true what's written in Scripture -- that 'tribulation produces perseverance, and perseverance, character, and character, hope.'"
Kristin Wright is a contributing writer at Crosswalk.com, where she covers topics related to human rights, international travel, social justice, women's issues, religious freedom, and refugee resettlement. For further articles, visit her website at kristinwright.net. Kristin can be contacted at [email protected].
Publication date: May 26, 2012