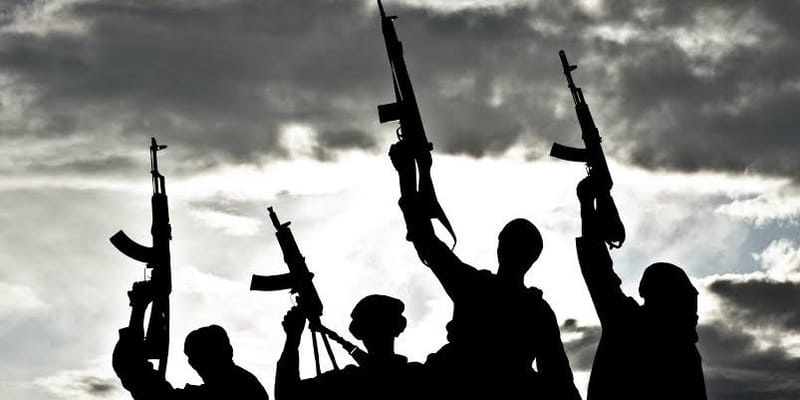 ---
Heading east from the hospital in Fallujah where he worked to his home in Baghdad, Dr. Firas with his driver and the driver's son suddenly were caught in a firefight. In Abu Ghraib ISIS had stormed the infamous prison in July 2013, releasing 500 inmates to fight in a planned takeover of Iraq, and Dr. Firas came under fire, his car riddled with bullets as the three tried to run.
The driver and his son were shot dead. Dr. Firas ran back to his car, but as he tried to drive, the terrorists demanded, "Get out!" Iraqi soldiers fighting the terrorists yelled, "Go back!" Dr. Firas left the car in confusion, running into bushes to escape.
That incident 18 months ago was the beginning of danger that's now normal in Dr. Firas' life. Road travel in Iraq requires negotiation with four distinct checkpoint entities: ISIS, Iraqi military, Iraqi police, and militias with loyalty to one side or another. Going through checkpoints is a strategic game. Depending on who he is talking to, Dr. Firas (not using his last name for security reasons) will show identification and answer questions differently. Each checkpoint carries the risk of arrest or death.
Seven months after ISIS overran not only Anbar Province but Mosul and much of north-central Iraq, and five months after U.S.-led airstrikes against the militants began, little overall has changed. ISIS, also calling itself the Islamic State, controls territory from Anbar north through Mosul and beyond. Iraqi and allied forces have beaten back the jihadists in key areas, but ISIS remains on the rampage: In January the fighters took 250 residents captive in the small town of Abu Maria in Nineveh Province after they refused to join ISIS.
"For a while now, ISIS has been carrying out assaults on villages in the Nineveh Plains to conscript young men. If they refuse to join ISIS they are immediately killed or arrested," a Kurdish commander told Rudaw news agency.
Dr. Firas at work in the cath lab.Dr. Firas is spending more time in Kurdistan, where the Sunni pediatric doctor can work with American counterparts (and be safe). Some of the Americans helped him establish a cath lab and improve care at Fallujah Hospital.
Kurdistan first became a destination for medical care for all Iraqis after the fall of Saddam Hussein as doctors fled and facilities were destroyed.
Dr. Firas, in his 30s, recruited the first non-military American medical team to Fallujah in 2012 to pioneer life-saving procedures for children in a state-of-the-art facility paid for by the Iraqi government.
The American medical team that made four visits to help at the hospital found Dr. Firas light-hearted, joyful, and quick with a joke in Fallujah. Now displaced and working in the city of Sulaymaniyeh, he is deflated. Fighting between ISIS and the Iraqi military destroyed major parts of Fallujah Hospital, obliterating the years of improvements and his hard work. The director of the hospital, also a physician (and a Muslim), is in hiding and cannot be reached. No administrative structure exists.
According to Dr. Firas, when ISIS first arrived in Fallujah in 2013, Sunnis living there assumed they would defend their interests. Minority Iraqi Sunni Muslims, feeling increasingly marginalized by Iraq's Shiite majority government, staged a protest throughout most of 2013 on the trucking highway east of Fallujah linking Iraq to Jordan and Syria.
Closure of the highway by thousands of protestors delayed the work of the American team of physicians assisting him, and continued protests prevented their return to Fallujah as planned in November 2013.
Then an ISIS sniper killed Fallujah's mayor, and authorities turned away the American team. In an email, Dr. Firas wrote, "I am so sorry for this mission … I had more than 50 patients waiting for you."
ISIS exploited the anti-government sentiment to claim rigid control of Fallujah in January 2014. Now residents are caught between ISIS terrorists and the Iraqi military, who assume those who remain in Fallujah are ISIS supporters. An Iraqi military sniper recently shot in the head an orthopedic surgeon on his way to the hospital to care for patients.
A year ago Dr. Firas fled to Baghdad—where his wife, newborn baby, and extended family reside: "I sat on my couch for four months, not knowing what to do."
As a Sunni Arab Muslim, working in a Baghdad hospital or in Kurdistan is difficult, but he finally got a job at a private Arab hospital in Sulaymaniyeh. He only treats a few patients a week, while his former patient families keep calling: "I am not planning to stay here as I have lives to save in Fallujah."
He now splits time among the hospital in Kurdistan, his home in Baghdad, and Fallujah. Security is a daily challenge: He rents a car and hires a driver to decrease his risk of being kidnapped, since driving a private car himself implies wealth, making him a target. He meets his patients at the children's hospital in Fallujah because it is a lesser target than the general hospital. ISIS terrorists had to tell him how to avoid the land mines on the bridge leading there.
Further damage at Fallujah Hospital.When he diagnoses a child who does need a procedure, he advises a life-threatening trip to receive care. Just this month, a family tried to take their child to Ibn Al-Batar Hospital in Baghdad. An armed militia arrested the child's father en route and threatened his life. They let him go after he pleaded for the life of his daughter. The family returned to Fallujah, but Dr. Firas was able to negotiate to get the family to Kurdistan, and the child had her life-saving procedure.
Dr. Firas has medical skills and training he is currently unable to use. He doesn't know whether the Iraq he saw starting to rebuild will ever recover. He repeats a phrase repeated by other physicians in Iraq, caught just as he was in that 2013 firefight: "I just don't know what to do."
—Kim Milhoan is a physician specializing in pediatric cardiac anesthesiology, and with her husband has worked alongside doctors in Iraq. She is also a World Journalism Institute mid-career course graduate.
Courtesy: WORLD News Service
Photo courtesy: Think Stock
Publication date: February 2, 2015